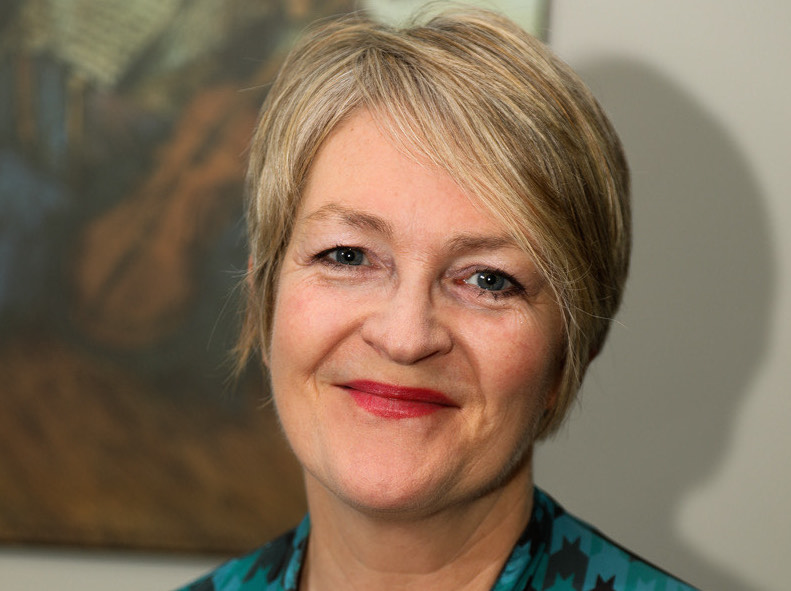 'There have been hundreds – very successful women composers… They're forgotten about': An Interview with Róisín Maher of Finding a Voice
This weekend, the third Finding a Voice concert series, which features female composers from the twelfth century to the present day, takes place in Clonmel, Co. Tipperary. Artistic Director Róisín Maher spoke to the Journal of Music about the ideas behind the series and the new musical strands this year.
For over a decade, Róisín Maher has been teaching a module called 'Women in Music' on the music degree at CIT Cork School of Music, and it's within this module that the origins of the Finding a Voice concert series lie.
Maher began the module when she saw that the situation regarding female composers was not changing.
I kind of got to a certain age and I thought… nothing is changing, or it's not changing quick enough… [students were] playing the same stuff that I was playing when I was a student and that was 30 years ago.
When her sister Cliona, then Director of South Tipperary Arts Centre in Clonmel, asked her for ideas for programming in the summer of 2017, Róisín suggested a series of concerts by women composers. They applied to the Arts Council for funding, expecting to receive support for maybe one of six concerts, but funding came through for the whole series, and the first event took place in March 2018 to coincide with International Women's Day.
Hearing it live
The inaugural series featured work by Hildegard of Bingen, Clara Schumann, Fanny Mendelssohn, Ina Boyle, Jane O'Leary, Jennifer Walshe, Amy Beach, Karen Power, Linda Buckley, Anna Murray, Julia Wolfe and more.
The first festival was very special because it was the first one. I remember listening to ConTempo rehearse the Ina Boyle quartet and just feeling really emotional because I hadn't actually ever heard it live. I'd heard recordings of it and I'd read about it.
Maher makes the point that there are hundreds of female composers over the centuries who have been forgotten.
I've always been really struck by a quote from Clara Schumann where she writes in her diary in her late teens, asking should she be a composer ['a woman must not desire to compose – there has never yet been one able to do it. Should I expect to be the one?']. And I've always thought that was so poignant because obviously there have been hundreds – very successful women composers – she just wasn't aware of them. In many cases, people were very successful in their own lifetime, and then a couple of decades after they died their music had fallen out of favour. They're forgotten about.
Jazz and traditional
For this third edition of the festival, Maher has expanded out the programme to include jazz and traditional music as well. The festival will open on Thursday 5 March at St Mary's Church in Clonmel with the CIT Cork School of Music Jazz Big Band performing work by Mary Lou Williams, Maria Schneider and the young Irish jazz composer Aine Delaney. On Sunday at St Mary's, fiddle-players Imogen Gunner and Emma Maguire with multi-instrumentalist Rose Connolly will perform a set of original work.
Connolly is also the winner of this year's Finding a Voice composition competition. Aged just 19, her piece for harp is titled Beyond the Lake and will be performed by Anne-Marie O'Farrell in a concert on Sunday afternoon in the Main Guard, along with work by O'Farrell, Sally Beamish, Elinor Evans, Caroline Lizotte, Ailís Ní Riain and Eibhlís Farrell.
New York-based Irish pianist Isabelle O'Connell returns to the festival this year with two concerts, a duo performance with flautist Miriam Kaczor on Saturday at 1pm performing Lili Boulanger, Anne Boyd, Mélanie Bonis, Alyson Barber, Tania Leon and Dora Pejacevic; and then a solo concert on Saturday night at St Mary's featuring a world premiere by Gráinne Mulvey plus works by Sofia Gubaidulina, Caroline Shaw, Siobhán Cleary and Mary Kouyoumdjian.
Orchestral plans
The Irish Baroque Orchestra was one of the festival highlights last year and the orchestra returns on Sunday at 7pm in the Main Guard to perform the music of seventeenth-century French and Italian composers including Francesca Caccini, Elizabeth Jacquet de la Guerre, Antonia Bembo and Ursuline nun Isabella Leonarda.
On Friday, ConTempo Quartet violist Andreea Banciu and pianist Aileen Cahill will perform Rebecca Clarke's Viola Sonata alongside music by Clara Schumann and Amy Beach, and at 6pm the same day, ConTempo and Cahill will perform work by Fanny Mendelssohn, Beach and more.
Much of the festival focuses on chamber music because that's what many female composers over the centuries composed, but having even more orchestral music in future festivals is one of Maher's key aims, and in particular, she would love to present a performance of Lili Boulanger's D'un soir triste, one of the composer's last works.
After only three years, does she feel that the concert series is achieving some of its aims?
There is more awareness now than there was three years ago, and not just because of Finding a Voice … there are several different initiatives.
She mentions the Sounding the Feminists concert series and also how West Cork Music Chamber Music festival is programming more female composers. The key now, Maher suggests, is to continue to build awareness and audiences.
The thing is to not sit back and go everything's alright now because we've got some music out there… Certainly when it comes to contemporary programming, I see no reason why it shouldn't be 50/50. It's more difficult to make that argument with music from previous centuries, but I think there should at least be some effort being made.
Finding a Voice: Music by Women Composers from the 12th Century to the Present Day runs from 5 to 8 March in Clonmel, Co. Tipperary. For full details and tickets, visit www.findingavoice.ie.
Published on 3 March 2020