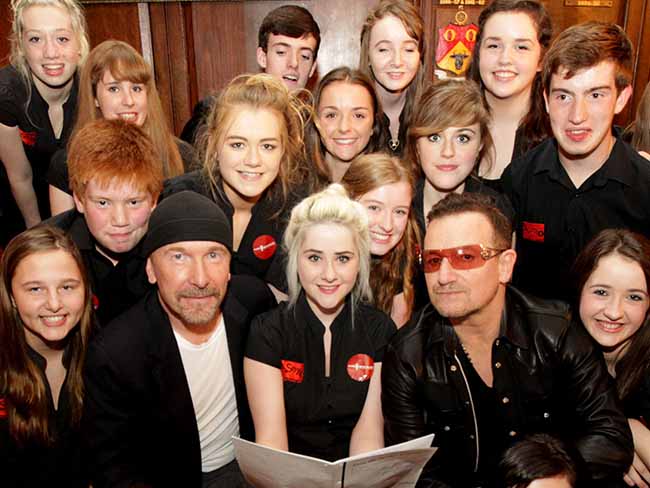 U2 and The Ireland Funds Gift a Further €3.3m to Music Generation
National music education programme to be rolled out in nine new areas.
Following the news in January that Music Generation had secured €3m in funding from U2 and The Ireland Funds to expand into five new areas, it has now been announced that an additional €3.3m has been gifted to the music education programme.
The additional funding from U2 – from the proceeds of the band's current The Joshua Tree 2017 tour – and The Ireland Funds will be used to expand the programme into nine new areas altogether. The Ireland Funds' investment is partly through a grant from Bank of America Charitable Foundation. The programme is also supported by the Department of Education and Skills with annual funding of €2.5m. 
Commenting on the latest expansion of the scheme, U2's The Edge said: 
This is a really important moment for Music Generation. Our ambition is for every child and young person in Ireland to have access to tuition and this next phase of expansion brings us ever closer. Huge thanks to both the Government and The Ireland Funds for their ongoing commitment to a programme of which we, as a band, are immensely proud. 
Music Generation currently has partnerships in 12 areas – Sligo, Mayo, Clare, Limerick City, Westmeath, Offaly, Laois, Carlow, Louth, South Dublin, Wicklow, and Cork City. The expansion into an additional 9 areas will be rolled out between 2017 and 2021 and the specific areas will be announced in the coming months.
For more, visit https://goo.gl/oBGGXs
Published on 25 July 2017