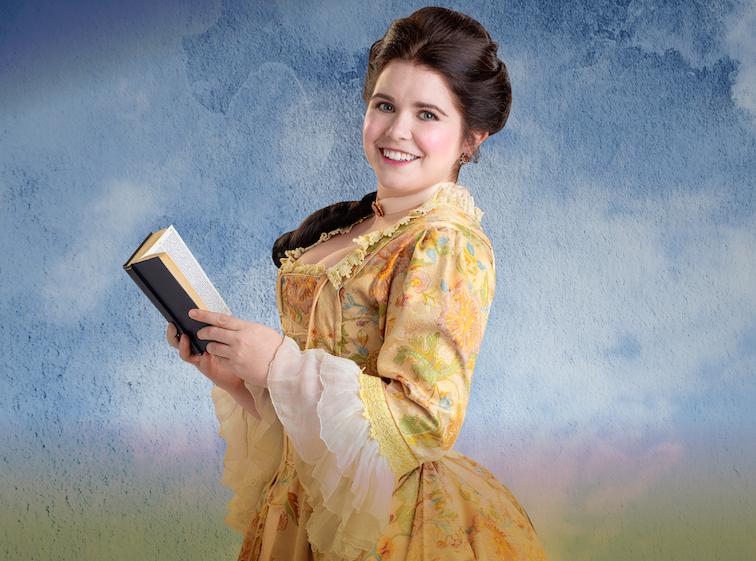 'We can say something very important about Ireland': Irish National Opera Launches New Season
Tara Erraught, Claudia Boyle, Paula Murrihy, Celine Byrne, Sinéad O'Kelly, Dean Power and Naomi Louisa O'Connell to feature in company's second full season.
At the launch of Irish National Opera's second full season on Monday 20 May, Artistic Director Fergus Sheil said the company's mission continued to be to make opera part of the cultural dialogue in Ireland.
When you're reading about the great literature that we have in Ireland, the great theatre tradition, the great traditional music, I'd like …  the sentence … [to include] the great operatic tradition…
Sheil was speaking in the Irish Georgian Society in Dublin where singers Sinéad O'Kelly, Amy Ní Fhearraigh, Raphaela Mangan and Sarah Power performed to launch the 2019/20 season of 7 productions and 42 performances.
The INO Director said putting opera at the centre of Irish culture is a big ambition,
… but I think we can do it because of the amazing artists, singers, composers, designers and the theatre sector that we can collaborate with. We've great facilities and wonderful venues all around Ireland. I think we can say something very important about Ireland and how opera can reflect our culture today.
Sheil emphasised the quality of Irish singers that are currently performing on the international operatic scene and which INO is bringing back to Ireland for productions.
Part of what we're doing is finding audiences for these tremendous Irish singers that are having careers internationally … and we're bringing them home and putting them on stage here. I'm very excited about that.
Irish artists
INO's new season will feature Tara Erraught in Rossini's Cinderella in November, ahead of her performing the same role at the Met in New York; Paula Murrihy and Celine Byrne will star in Bizet's Carmen in March 2020; in May of next year, Claudia Boyle will play Konstance, Munich-based tenor Dean Power will play Belmont, and Sarah Power, who played Euridice with INO last year, will play Blonde in Mozart's The Abduction from the Seraglio; in October, Sinead O'Kelly (currently at Opernhaus Zürich) will sing in Vivaldi's Griselda.
The production of Griselda is the first ever performance of an opera by the composer in Ireland. Written in 1735, 'the vocal parts… are as virtuosic and outlandish as his violin writing,' says Sheil. 'You'll encounter singers being pushed to the very edge of what the human voice can achieve.' The role of Griselda will be played by British mezzo Katie Bray.
The 2019/20 season will also feature two world premieres. The season will open with Brian Irvine's Least Like the Other with five performances at the Galway International Arts Festival in July. The opera tells the story of John F. Kennedy's elder sister, Rose Kennedy, who suffered from mental health issues and was given a disastrous lobotomy at the age of 23. The solo singing role will be performed by New York-based Irish mezzo Naomi Louisa O'Connell, with dancer Stephanie Dufresne and actor Ronan Leahy.
In September, INO will premiere Evangelia Rigaki's This Hostel Life, based on stories by Melatu Uche Okorie while she was living in direct provision in Ireland. It will feature sopranos Amy Ní Fhearraigh and Rachel Croash (who will also perform in Cinderella), tenor Andrew Gavin and bass-baritone Robert McAllister.
Collaborations
In February 2020, INO will have its first collaboration with Theatre Lovett and the Abbey Theatre, with a production of Humperdinck's Hansel and Gretel. It will be directed by Muireann Ahern and Louis Lovett and run for six performances at the Abbey before touring Ireland.
The new season was launched by Orlaith McBride, Director of the Arts Council, who said:
INO has had a truly great start and built a wonderful reputation since its debut in early 2018. The Council recognises and values its strong commitment to Irish artists and to Irish opera audiences all over the country. I am sure the new season will enhance INO's reputation further.
At the launch, Sinéad O'Kelly performed 'Dopo un'orrida procella' from Griselda and 'Una voce poco fà' from The Barber of Seville; Amy Ní Fhearraigh and Raphaela Mangan sang 'Evening Prayer' from Hansel & Gretel; and Sarah Power sang 'Durch Zärtlichkeit' from The Abduction From the Seraglio. They were accompanied by the Irish Baroque Orchestra ensemble conducted by Peter Whelan and Fergus Sheil.
Whelan will conduct Griselda and The Abduction during the season. Richard Peirson, Kenneth Montgomery and Sheil will also conduct. Directors for the upcoming season include Netia Jones, Caitriona McLaughlin, Tom Creed, Orpha Phelan and Paul Curran. Orchestras and ensembles include the Irish Baroque Orchestra, Parabis Ensemble, New Dublin Voices, RTÉ Concert Orchestra and Irish Chamber Orchestra.
As part of the season, INO Studio will present an Opera Gala Concrt on 9 August at the NCH featuring upcoming singers with the RTÉ Concert Orchestra conducted by Sinead Hayes. INO's production of The Magic Flute, directed by Caroline Staunton, is currently running at the Gaiety in Dublin.
For further details and booking for all productions, visit www.irishnationalopera.com
Published on 22 May 2019