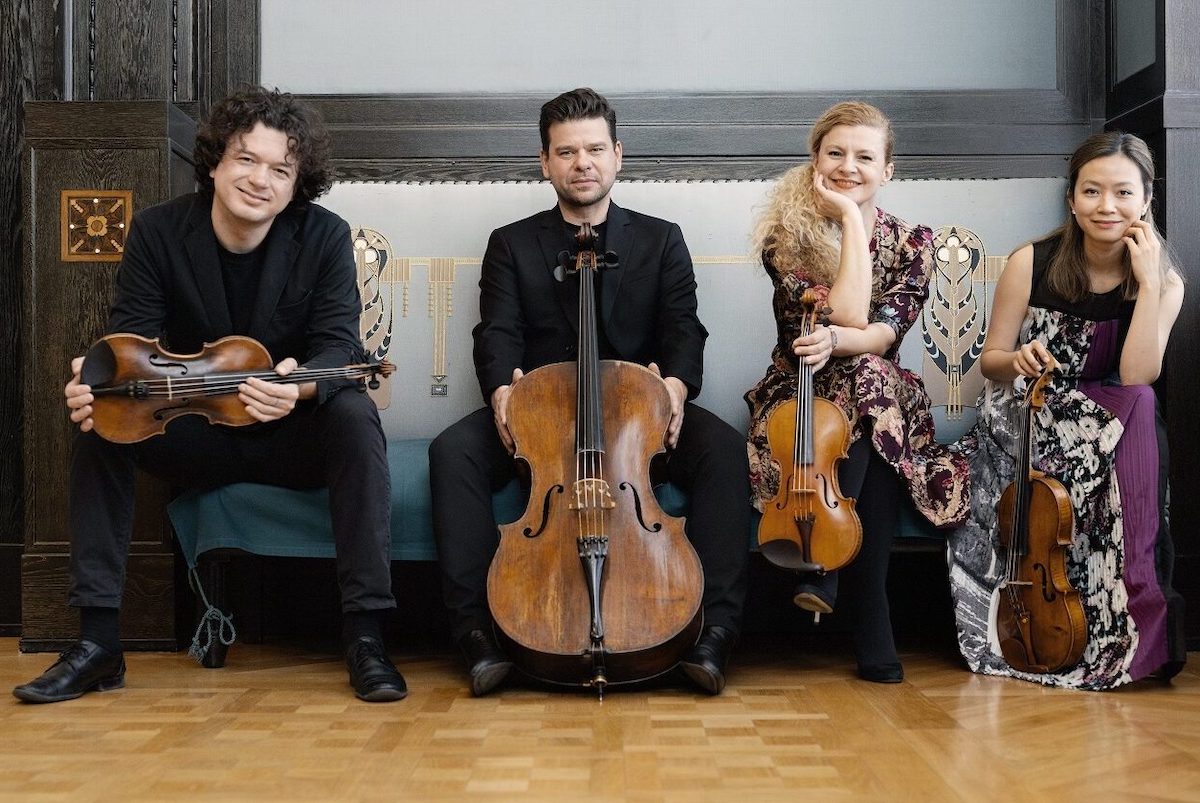 West Cork Chamber Music Festival Returns with More Than 100 Events Over 10 Days
Programme built around four international string quartets – Pavel Haas, Danel, Signum and Doric – plus Crash Ensemble, Anna Fedorova, Julius Drake, Nathalia Milstein, Brett Dean, Malcolm Proud, Mairéad Hickey, Rachel Kelly, Ariadne Daskalakis, Martin Hayes and more.
Returning for its first live festival since 2019, the West Cork Chamber Music Festival will take place this year from Friday 24 June to Sunday 3 July in Bantry, Co. Cork.
The core of the 10-day programme this year is built around four international string quartets – Pavel Haas from Prague, Danel from France, Signum from Germany and Doric from London.
The Pavel Haas has recently been selected by BBC Music Magazine as one of the greatest string quartets of all time, along with the Alban Berg Quartet, Amadeus Quartet and Borodin Quartet. In Bantry, the Pavel Haas will perform works by Haydn, Janáček and Dvořák (24th June), Suk, Martinů and Janáček (25th), Korngold and Dvořák (26th) as well as the Schubert Quartet in G major D.887 (27th) and the Schubert String Quintet D. 956 with cellist Johannes Moser (28th). They will also give masterclasses to student quartets.
To celebrate their 30th year, the Danel Quartet will play the complete quartets of the Polish composer Mieczysław Weinberg, a series of works that began in Warsaw in the late thirties and concluded fifty years later. The quartet will perform the 17 quartets in seven concerts throughout the festival, including the final concert on 3 July. They will also be in conversation with Evelyn Grant of RTÉ Lyric FM on 28 June in the Christian Fellowship Church at 10am.
The Signum Quartet will perform the six quartets from Haydn's Op. 20, often described as the moment that the string quartet came of age. The Signum will also perform Schubert's Quartettsatz D. 703 on 27 June, and the world premiere of Roxanna Panufnik's Clarinet Quintet with Matthew Hunt on 30 June.
The Doric Quartet will play the six-quartet cycle by Bartók, a landmark set of works. They will also give the world premiere of Deirdre Gribbin's Dark Matter Hunting on 27 June and the Irish premiere of Brett Dean's Hidden Agendas on 28 June.
Crash concerts and guest artists
Crash Ensemble will perform three concerts during the festival. On Sunday 26 June, they will perform pieces by Sam Perkin, Ena Brennan, Kevin Terry, Seán Ó Dálaigh, Diamanda La Berge Dramm, Garth Knox and Jonathan Nangle. The following day, they will perform a world premiere by Irene Buckley as well as works by Deirdre Gribbin and Bekah Simms. On 30 June, they will perform pieces by Ann Cleare, Linda Buckley, Barry O'Halpin, Gribbin and Raymond Deane's Quadripartita.
Also performing during the festival are pianist Anna Fedorova, violinist Mairéad Hickey (including a Finola Merivale world premiere on 26 June with cellist Ella van Poucke), tenor Nicholas Mulroy, the Orsino Wind Ensemble, pianists Julius Drake and Nathalia Milstein, violist and composer Dean and mezzo soprano Lotte Betts-Dean, cellist and gamba player Rainer Zipperling, harpsichordists Michael Borgstede and Malcolm Proud, the period instrument group Ensemble Molière, violinist and composer La Berge Dramm performing a late-night solo concert of Bach and Knox, mezzo-soprano Rachel Kelly, violinist Ariadne Daskalakis, British poet Ruth Padel, and fiddle player Martin Hayes in a late-night solo concert on 30 June. There are also a number of student quartets performing and young musician platform concerts.
Evelyn Grant will host a public conversation with artists each morning and there will also be a range of masterclasses by the visiting quartets and soloists.
This year, following the pandemic, the festival has set out to improve the experience for audiences by reducing the number of seats in all venues. To balance this, the number of concerts has been increased to over one hundred events, so the choice of repertoire and performers has grown.
The concerts will take place in Bantry House, St Brendan's Church, the Maritime Hotel, and the Christian Fellowship Church, and tickets range from €7 to €45. Discounts apply for multiple bookings.
Download the brochure below. For further details and booking, visit https://www.westcorkmusic.ie/chamber-music-festival/  
Published on 31 May 2022