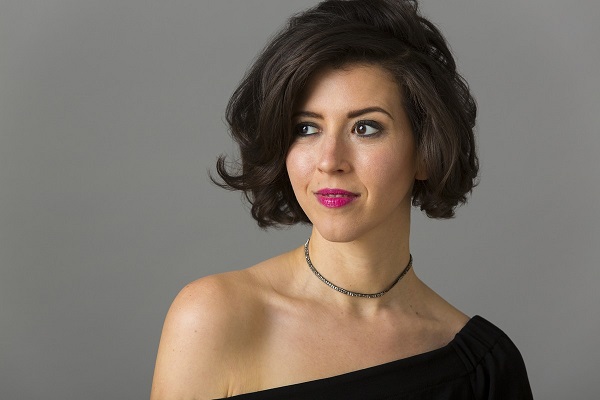 Wexford Festival Opera Moves Online for 2020
The programme scheduled for 2020 has been moved to next year; new series of online events to take place instead this October, including premiere of Andrew Synnott opera.
Wexford Festival Opera (WFO) has announced that the artistic programme that was due to take place at this year's festival will be rescheduled until October 2021, while this year will see a fully online series of newly programmed events. 

'Waiting for Shakespeare… The Festival in the Air' is the title of this year's online programme, which will take place from 11 until 18 October, and will feature performances, interviews, recitals, a gala concert, lectures and pop-up events. 

The inaugural Wexford Factory, a professional development academy for young Irish and Irish-based singers, has been retained for this year's reimagined festival. Participating singers will be mentored by professional opera singers such as tenor Juan Diego Flórez and will also perform scenes from Verdi's Falstaff from the National Opera House, which will be streamed in an episodic format from 12 to 17 October. 

On 11 October, the festival will commence with an online performance of Rossini's Petite messe solennelle, dedicated to those who have died due to Covid-19, and featuring soprano Claudia Boyle, mezzo soprano Tara Erraught, tenor Pietro Adaíni, bass John Molloy as well as the Wexford Factory Ensemble. 

The festival's gala concert will take place on 16 October and will feature singers such as mezzo soprano Aigul Akhmetshina, baritone Luca Salsi, mezzo soprano Rachel Kelly, tenor Noah Stewart, soprano Helena Dix and bass baritone Simone Alberghini among others. 

What Happened to Lucrece, a new opera commissioned by WFO based on Shakespeare's The Rape of Lucrece, will run from 13 to 15 October. The opera, composed by Andrew Synnott, the 2020 WFO Artist-in-Residence, is written for four singers and piano, and each performance will see a different ending; one tragic, one farcical and one romantic. Viewers are invited to vote on their favourite ending. 

Soprano Celine Byrne will perform a dinner time recital on 17 October, while a series of interviews will see music critic Michael Dervan speak with soprano Ermonela Jaho (12 October); Graham Vick, Artistic Director of Birmingham Opera Company (14 October); and conductor Sir Antonio Pappano (16 October). 

There will also be a series of lectures and a number of pop-up events will take place during the festival, featuring music, singing and dance in a number of spaces around Wexford, which will be streamed online, and a limited number of the public may also attend. 

The festival will close with a performance by American soprano Lisette Oropesa, live from the National Opera House, accompanied by the Wexford Festival Orchestra conducted by Francesco Cilluffo. 
Commenting on the programme, Rosetta Cucchi, Artistic Director of the festival, and David McLoughlin,  Chief Executive, said:
The repercussions of the Covid-19 pandemic are regrettably beyond our control and we fully acknowledge the impact the postponement of this year's full festival will have on the community which founded the Festival seven decades ago. However, the indomitable spirit of Wexford Opera lives on, even in these uncertain and challenging times. We are determined to leave no stone unturned to ensure the Festival remains active, dynamic and fully prepared to welcome audiences back to Wexford to celebrate the Festival's 70th anniversary in 2021. 
For more, visit www.wexfordopera.com/digital-brochure/
Published on 16 June 2020