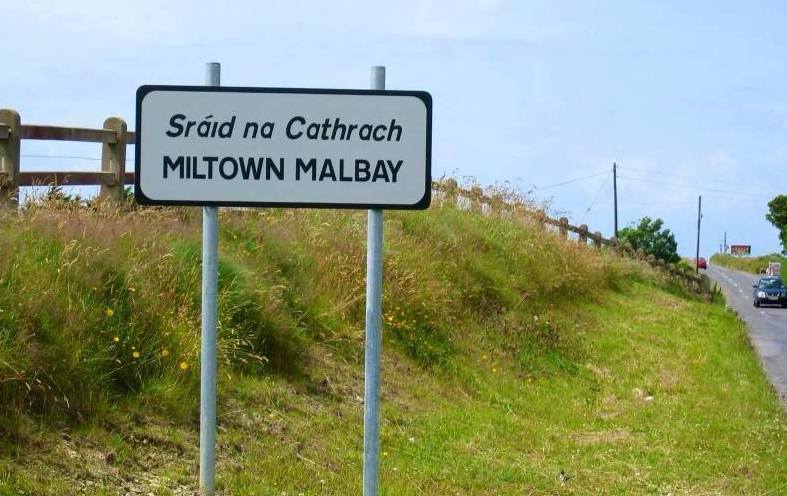 Willie Clancy Summer School Moves Online for Second Year Due to Pandemic
Online events and tuition to take place between 4 and 10 July.
The Willie Clancy Summer School in Miltown Malbay, Co. Clare, one of the major events of the Irish traditional music calendar, has announced that the event will again move online this year due to the pandemic.
The organisers stated on their website:
The organising committee had hoped that the pandemic would have played itself out by July 2021 but obviously this will not be the case. Therefore, under the circumstances, the online route is the safe way to present our programme and maintain our presence on the Irish traditional music landscape.
The 2021 edition will consist of daily online tuition from Monday 5 July to Friday 9 July for uilleann pipes, whistle, flute, fiddle, concertina, button accordion and melodeon, banjo, harmonica and harp; dance workshops in old-style step dancing and Conamara sean-nós dancing; a pre-recorded Dúchas an Cheoil/Scope of Irish Music course; plus a number of online concerts.
On Sunday 4 July at 7pm, there will be a concert of Gaelic music and song from Scotland, featuring Allan MacDonald, Murdo MacDonald, Ewen Henderson, Iain MacFarlane, Ingrid Henderson and Calum Alex MacMillan, presented by singer Maighread Stiùbhart. There will also be the traditional Irish-language mass with Cór Chúil Aodha broadcast on Sunday morning on RTÉ Raidió na Gaeltachta.
On 5 July, concertina player Claire Keville will present a recital with commentary titled 'All the Ways to Galway: An Overview of Traditional Music from East Galway', featuring Frankie Gavin, Seán Moloney, Máirín Fahy, Éamon Burke, Maeve Donnelly, Maria Holohan, Breda Keville, Charlie Harris and Des Mulkere.
A film documentary on the life and art of the sean-nós singer Johnny Mháirtín Learaí Mac Donnchadha, produced by RTÉ Raidió na Gaeltachta in association with the School, will be broadcast on 6 July.
On Wednesday 7 July at 7pm, there will be a recital of uilleann piping presented by Na Píobairí Uilleann and featuring Jimmy O'Brien-Moran, Martin Nolan, Sorcha Ní Scolaí, Michael Stribling, Donnchadh Gough, Colleen Shanks, Nollaig Mac Cárthaigh and Caoimhín Ó Fearghail.
Thursday will feature an audiovisual concert of traditional music, song and dance from the thirty-two counties and the Irish diaspora in Britain and the USA. 'Compánach' features Fintan Vallely, Tiarnán Ó Duinnchinn, Gerry O'Connor, Sibeál Davitt, Karan Casey, Máire Ní Choilm, Róisín Chambers, Stephanie Makem, Róisín White and Maurice Leyden.
A traditional singing recital, presented by Brian Mullen and Ciarán Ó Geallbháin, will take place on Friday evening with singers Gráinne Cotter, Caitlín Ní Chualáin, Rosie Stewart, Jerry O'Reilly, Brian Ó Domhnaill, Cathal Ó Riada, Éamonn Ó Donnchadha, Páidí Mhárthain MacGearailt and Seán Garvey.
On 10 July, Francy Devine and Pádraig Óg Ó Ruairc will present a recital at 3pm titled 'Who Feared Not the Might of the Foe: Songs and Poems of the War of Independence, 1919–1921.' Performers include Padraig Ó Nualláin, Noel Kelly, Éibhlís Ní Riordáin, Deirdre Ní Dorchaí, Micheál MacDonncha, Peadar Cleary, Aodán Ó Ceallaigh, Pádraig Varian, Vincent Doherty, Daoirí Farrell, Stephen Connor and Tim Dennehy.
The summer school will conclude on Saturday evening at 7pm with the annual Ceolchoirm Chuimhneacháin Muiris Uí Rócháin (Muiris Ó Rócháin Memorial Concert), in memory of the co-founder and former director who died in 2011. Details of the event will be announced soon. It will be presented by Muireann Ní Dhuigneáin.
Applications for the classes and courses will open shortly before the Summer School.
For more, visit https://www.scoilsamhraidhwillieclancy.com/
Published on 2 April 2021