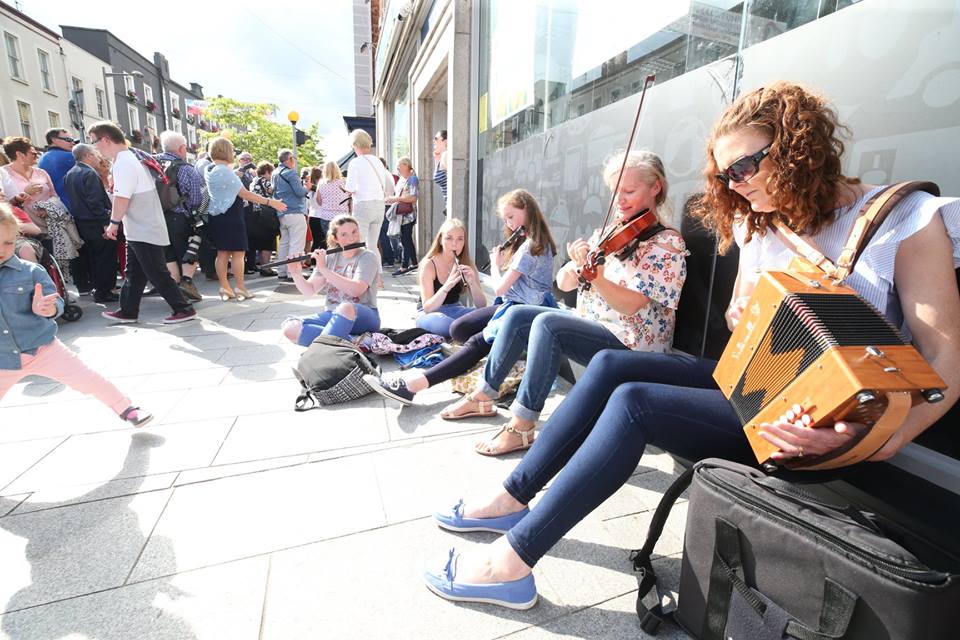 Winners of Fleadh Cheoil na hÉireann 2018 Announced
Weekend of competitions in Drogheda had over 180 categories.
The results of Fleadh Cheoil na hÉireann 2018, which was held in Drogheda on 12–21 August, have been announced. There were over 180 competitions across age groups U-12, 12–15, 15–18 and O-18, with winners coming from across Ireland as well as the USA and UK.
The winner of the over-18 senior fiddle competition was Caoimhe Ní Chíaraín from the Paddy Killoran Comhaltas branch in Sligo; Tomas Ó Gabháin from the Fred Finn branch in Sligo won the senior flute competition, while Timmy Flaherty from Comhaltas Ballylongford/Tarvert in Kerry took first place in the senior uilleann pipes competition.
Síofra Hanley from Comhaltas Paddy Killoran won the senior Irish harp competition, John McCann from Lisnaskea in Fermanagh won the senior button accordion competition, and Sárán Mulligan from Dundalk, Co. Louth, won the senior concertina competition. Úna Ní Fhlannagáin from Galway (winner of the 2017 Seán Ó Riada competition) won the harp slow air senior competition and Liam Ó Neadán from Sligo was the winner of the senior whistle competition.
Rhianne Kelly from the Craobh Chuain branch in Galway won piano accordion, Dean Ó Gríofa from Killarney won the senior banjo competition, and Jack Warnock from Derry (nominated for a BBC Young Folk Award this year) won the senior accompaniment competition.
Ademar O'Connor from Edenderry, Co. Offaly, again won several awards this year, including first place in the 12–15 button accordion and melodeon competitions, second place in mandolin, third place in banjo, and third place in the duet competition with Sinéad Hanamy.
The Blackwater Céilí Band from Clogher Valley, Co. Tyrone, won the senior ceili band competition, and Tairseach from Tipperary won the senior music group competition.
First place for senior ladies sean-nós singing went to Danielle Ní Chéilleachair from Cork and winner of the  English-language singing competition was Michaela Keenaghan from Offaly.
The winner of the senior men's sean-nós singing was Lughaidh Mac an Iascaire from Portmarnock in Dublin, while Liam Ó Cinnéide from Douglas in Cork was winner of English-language singing.
See the full list of winners below. For information on the Fleadh Cheoil, visit www.fleadhcheoil.ie.
Published on 21 August 2018