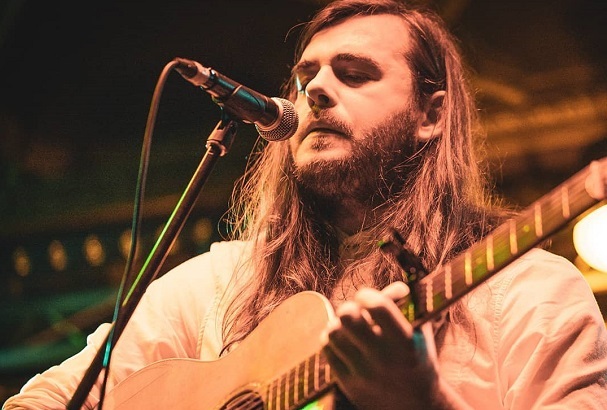 Ye Vagabonds, Mairéad Ní Mhaonaigh, John Francis Flynn, Nils Økland and The West Ocean String Quartet for Tradition Now at the NCH This Weekend
The two-day online festival will also feature performances by Sam Amidon, Landless and Saileog Ní Cheannabháin.
This weekend (24 and 25 October), the Tradition Now festival will take place in the form of two digital concerts, live streamed from the National Concert Hall at 6pm on both nights. A partnership with the Arts Council, the event, which has been a regular live feature of the NCH's programming since 2014, often focuses on new approaches to traditional music. Previous editions have included composer Kate Moore's Bushranger Psychodrama performed by Iarla Ó Lionáird and Crash String Quartet, and the premiere of Úna Monaghan's six-part suite Aonaracht last year. This year will feature a range of folk and traditional artists and the two nights will be hosted by Donal Dineen who will chat with the performing artists throughout. 

On Saturday, the first concert will take place at 6pm and will feature folk duo and RTÉ Radio 1 Folk award winners Ye Vagabonds, who recently completed a Music Network tour; fiddle player and composer Mairéad Ní Mhaonaigh of Altan; and Dublin-based folk quartet Nava, whose work explores both Irish and Persian music, with the use of banjo, guitar, santoor, tombak, tar and clarinet. They recently released their second album Sojourns. Acapella vocal group Landless will also feature, as well as American singer, guitarist and banjo player Cahalen Morrison and piper Mick O'Brien and his daughter Ciara on fiddle. Flute player and piper Barry Kerr will perform music developed as part of the Liam O'Flynn Award bursary which he was awarded in March, accompanied by singer and fiddle player Niamh Dunne and guitarist Seán Óg Graham, both of Beoga. 

The second concert of the event, taking place on Sunday, focuses on strings and voices, conveying music connections from Ireland to North America and Norway. After the release of their latest album Atlantic Edge earlier this year, the West Ocean String Quartet will perform, as well as hardanger virtuoso Nils Økland from Norway. American singer-songwriter Sam Amidon, who regularly comes to Ireland to perform, will feature as well, along with Appalachian folk singer Elizabeth LaPrelle and Dublin singer and multi-instrumentalist John Francis Flynn, who earlier this year was signed to River Lea, Rough Trade's folk imprint. Singer and composer Saileog Ní Cheannabháin will also perform a set of sean-nós songs and traditional tunes with her siblings Eoghan and Muireann.
Commenting on the weekend, director of the Arts Council Maureen Kennelly said: 
Tradition Now highlights the diversity and innovation that exists within traditional music and song and is committed to improving the visibility and career success of emerging and established traditional artists. While current circumstances have seen concert halls and music venues dark in recent months it is heartening to see so many excellent artists at different stages in their artistic journeys presenting their work on the national stage and online to world-wide audiences.

Tickets cost €10 per concert, or €15 for a weekend ticket. Tradition Now will be available to stream for one week for ticket holders. For booking, visit https://bit.ly/3kiKNIu
Published on 20 October 2020