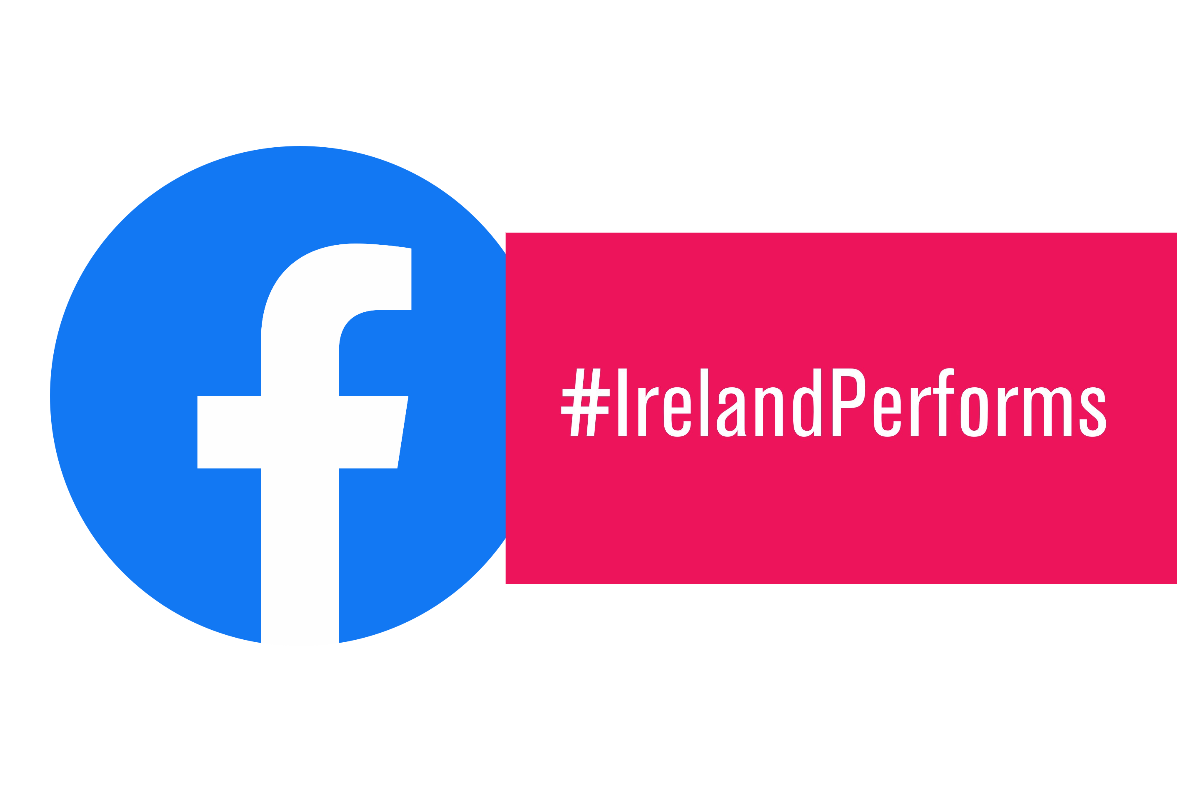 'Ireland Performs' Series Backed Musicians into an Uncomfortable Corner
The government's 'Ireland Performs' series, which was partly funded by Facebook, put already under pressure artists in an unacceptable position. We have got to think hard about the way we support music into the future, writes Toner Quinn.
The online concert series 'Ireland Performs' ended this week. After six weeks and 120 performances, the series has generated a viewership of over eight hundred thousand across the world. There were some genuinely brilliant musical moments. I watched a number of the concerts myself, and gained a new insight into the work of several of the artists. 
Most of these Irish musicians have lost their entire livelihood. They have not performed live since 12 March, all of their summer work has been cancelled, and they do not know when they will be performing regularly again. For anyone with dependants, a heavy rent or mortgage, or who had invested in future performances, it must be a frightening time. Ireland's musicians are vulnerable right now and fearful for their future.
And yet they responded to this pandemic with a wave of creativity. They led the way by swiftly moving online and performing digital concerts as soon as the lock-down started. They made us feel connected, part of a community again. The resilience of the sector, and their generosity of spirit, was remarkable. This dynamism in March did not go unnoticed. Three weeks later, on 3 April, the Department of Culture, Heritage and the Gaeltacht seized the momentum and announced the Ireland Performs series. One hundred musicians would be offered €1,000 for a 40- to 50-minute performance. The scheme would be managed by Culture Ireland with First Music Contact and Poetry Ireland in association with RTÉ. Surprisingly, however, fifty per cent of the money would come from Facebook itself, where the concerts would be streamed.
In the eleven years that Facebook has been in Ireland, I have not seen it provide direct support to Irish musicians, or show much interest in the challenges facing the sector. But it has made millions from it. Every time the work of Irish musicians is uploaded, Facebook shows advertising to those watching. The company made $69.7bn (€63.3bn) in advertising last year. What did musicians receive? The amount is negligible. That is the injustice of the new digital world, and if anything this model should be coming under immense pressure during this pandemic. But look what happened instead.
Facebook's €50k of funding for Ireland Performs came after two years of negative publicity for the company. In March 2018, we learned that Facebook had been negligent with users' data, which meant that political advertisers could unscrupulously exploit people's fears and this contributed to the extreme results of a Trump presidency and then Brexit. The company went into denial, evading accountability. It was caught out and has been hit with a succession of huge fines. But has it changed its behaviour? It is still refusing to take down political advertisements that contain lies – and so we will see another extreme result this November, with implications for the entire world.
Good publicity
After its reputation has been so seriously damaged, what Facebook needs right now is good publicity. So we have a situation where the Irish government facilitated the cream of Irish musicians being live-streamed throughout the world saying 'thanks to Facebook' for supporting them. Not all mentioned Facebook, but a lot did, and the company's branding was promoted throughout the series.
It is difficult to believe that Irish musicians were not aware of what has been happening with the company since 2018 when the scandal broke – Cambridge Analytica in the news, Mark Zuckerberg being grilled by the US Congress last year, The Great Hack documentary on Netflix, the investigative work of Carole Cadwalladr in the Observer and Guardian – but given the financial pressure artists are under, they must have felt Ireland Performs was a compromise they had to make.
The shocking aspect is that the Department for Culture, Heritage and the Gaeltacht, Culture Ireland, Creative Ireland and the Arts Council allowed it to happen. Not only that, the Department celebrated it. During the course of the six weeks, it released  four press releases counting the viewership figures as they increased (and these figures were not organic because Culture Ireland took out additional advertising – on Facebook). Then in mid May the Department casually added another €20k for more online performances, like it was a top-up on Facebook advertising. It was as if the Department had realised a formula for arts support: If €120k equals 800,000 Facebook views, then maybe we should judge all music and arts investment like that? 
The tech checkmate does not end there. At the same time as they were saying 'thanks to Facebook', Irish musicians were being asked to apply for the 'Irish Music Industry Covid-19 Emergency Relief Fund', which was part-funded by Spotify. Suddenly Irish musicians were filling in forms to get money from a company that is already making huge amounts from them but not paying them properly.
These are just two examples of the situation that musicians have been forced into because our government does not support them properly. Irish artists are under pressure right now, and yet their music has saved us all from going mad during this pandemic. It is disturbing that the state has not protected them, through both increased support and through setting up a review of payment of artists online (as they are campaigning for in the UK). This pandemic needs to be the beginning of something new: a proper appreciation of musicians, and a determination to support them like never before.
Published on 28 May 2020
Toner Quinn is Editor of the Journal of Music.