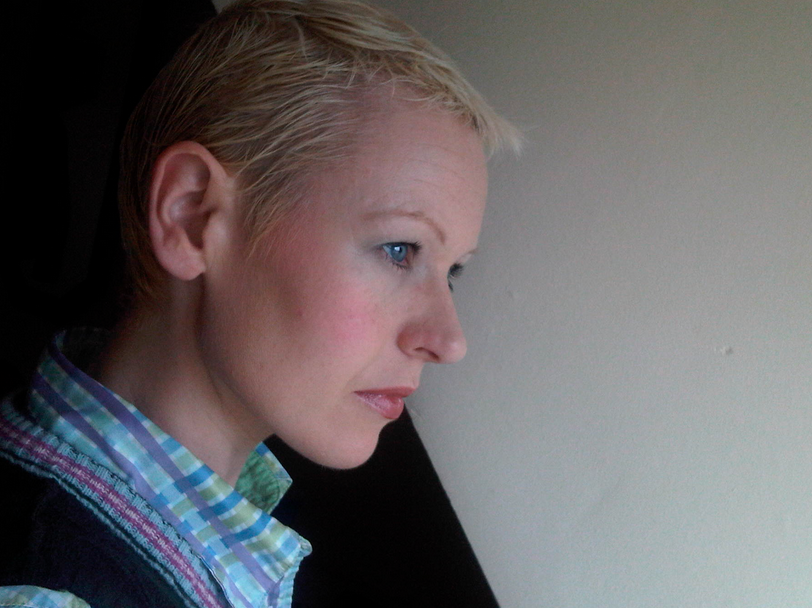 Cultural Blindness is the Theme of a New Work by Ailís Ní Ríain
As part of the forthcoming Béal Festival of new music and poetry, a piece commissioned by Béal from composer and playwright Ailís Ní Ríain called 'Eyeless' will be premièred by Iarla Ó Lionáird and the EnsemBéal vocal group.
Ní Ríain has written the text and music for the work, based on a set of eight short poems she wrote as an Irish artist living outside Ireland as 'a personal reflection on changes observed when returning to Ireland in recent years'.
Ní Ríain explains: 'I worked with Iarla introducing him to my ideas for the piece and what I was interested in expressing. Having completed several drafts of the poems, we settled on one and he began the process of translation. The piece combines both the English and Irish versions of the text performed by him and the eight-piece vocal group who combine singing and speaking within the performance.'
'It touches on ghost estates … on suicide in young people … on this new wave of emigration … In the piece I say how have YOU let that happen. I never thought the Irish were a superficial people, and I don't believe we are, but something happened. It's about blindness. And there's nothing sadder that being blinded when you're biologically not blind.'
One of the poems in English and in translation is as follows:
Eyeless: 5
'Rows of sallow
Shadowed faces
No longer look
Into the eyes
Of those leaving,
For fear of what it would say
About themselves.
Bostún.
History repeats itself,
Repeats itself raw,
We fall apart.
We've been here before.
Bostún.'
***
'Aghaithe donnbhuí
Fé scáth
Ni fhéacaíd níos mó
I súilibh iad súd
Atá a fágaint
Le h-eagla
Go nochtfaí a rún féin
A bhostúin.
Deanann an stair í fhéin a athrá
A athrá go lom nocht
Titimíd as a chéile
Dínasctar sin go léir.
A bhostúin.'
'Eyeless' is on Friday 9 November at 7.30pm, in Smock Alley Theatre, Dublin. smockalley.com/theatre
Published on 1 November 2012