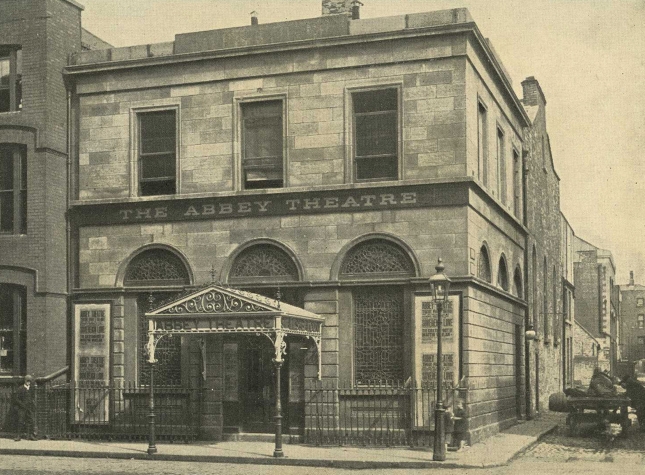 Music at the Abbey Theatre
A new website documents music performed at the Abbey Theatre, Dublin, since its foundation in December 1904. The archive, a project developed by the musicologist Dr Maria McHale and a small team at the DIT Conservatory of Music and Drama, was funded by a grant from the Irish Research Council for the Humanities and Social Sciences.
Covering music performed at the theatre until 1965, the archive can be searched by the date of opening night, musical director, composer and performer. Each entry is referenced with a list of genres so that a visitor to the site can, for example, see a list of all operatic excerpts performed at the Abbey Theatre in the period.
'Music was performed from the beginning of the theatre's life and, in the early days, was provided by a solo violinist, Arthur Darley,' writes McHale. 'However, it was the formation of a small orchestra in 1906 under the direction of G.R. Hillis that established the Abbey as a musical venue. By 1908, the orchestra was under the direction of the composer John F. Larchet who held the position for twenty-six years. His role involved writing incidental music for plays and ballets, in addition to directing music for the intervals. Almost every night at the Abbey saw a programme comprising overtures, individual symphonic movements and selections from operas: music that reflected popular concert and operatic musical culture in Dublin.'
Later Musical Directors included the composers Frederick May, Eamon Ó Gallchobhair, Seán Ó Ríada and Pól MacCafraidh. The in-house orchestra was disbanded in 1966 when the theatre moved to its current premises.
The information in the database was extracted from programmes held in both the Abbey Theatre archive and the National Library of Ireland.
Published on 12 February 2013