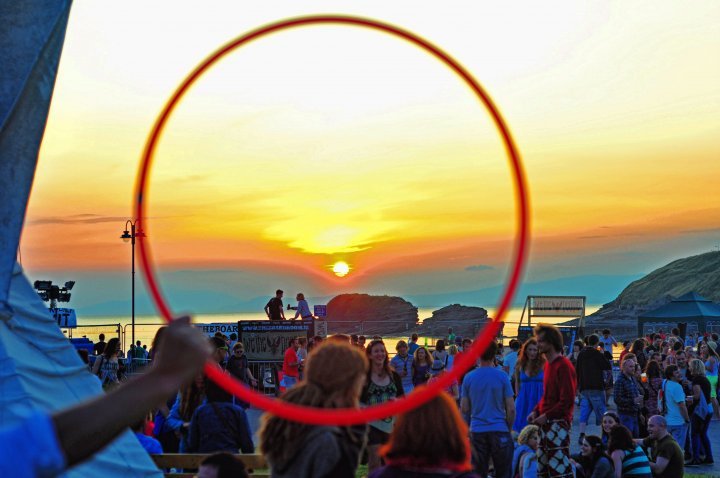 Sea Sessions Festival
The Donegal surf and music festival takes place 29 June – 1 July, with Happy Mondays, The Kaiser Chiefs and The Coronas.
Sunset on the beach at Sea Sessions
Sea Sessions is not the only outdoor music festival in Ireland, but it is the only one that does so while remaining free of encrusted mud. The festival combines music with surf culture on the famed beaches of Bundoran, one of the top surfing locations in the country.
This year's line-up is headlined by UK acts, but still prominently features Irish bands and musicians, many of whom are new to the festival circuit. Happy Mondays and The Kaiser Chiefs are joined on the Mainstage by The Coronas, while electronica outfit Fujiya & Miyagi are balanced by Irish counterparts such as Toby Karr and Bitches with Wolves. Two-time Choice Music Prize winner Jape will also appear, alongside rising stars We Cut Corners and festival regulars Ham Sandwich.
This year, Sea Sessions has also teamed up with Red Bull to create an opportunity for new Irish bands to play at the festival, through a 'battle of the bands' style online competition, Red Bull Bedroom Jam. Over 150 bands are competing for the festival place, which will be decided through a combination of online campaigning and judging by a panel of journalists, including Stuart Bailie, Brian Boyd and Niall Byrne.
Sea Sessions takes place 29 June – 1 July. Single day tickets cost €50 and weekend tickets €88.50.
Published on 20 April 2012