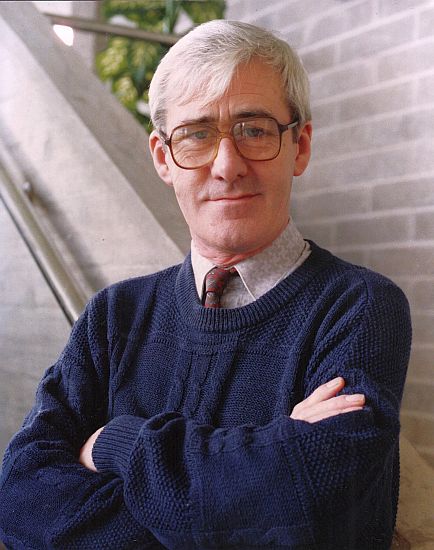 Tributes to Noel Kelehan
Tributes to conductor, composer and musician Noel Kelehan, who died last week at the age of seventy-six, pour in.
Noel Kelehan, former Musical Director at RTÉ, conductor of the RTÉ Concert Orchestra and of twenty-four of Ireland's Eurovision Song Contest entries from 1966 to 1998 (including five winning entries), pianist, composer, and arranger for bands such as U2, died last week at the age of seventy-six.
Tributes to Kelehan have been abundant. They have spoken eloquently not only about Kelehan's potent talents as a pianist, arranger and conductor, but also about his warmth as a human being.
Niamh Kavanagh, winner of the Eurovision Song Contest in 1993, commented that, 'I cannot say enough about a talented and beautiful man, who I had the honour to know. He will be sadly missed.'
Noel Curran, Director General of the RTÉ Concert Orchestra, reflected particularly on Kelehan's work at RTÉ; 'Through his work with the RTÉ Concert Orchestra, on television and above all at so many Eurovision Song Contests, Noel Kelehan became indelibly associated with Music at RTÉ and with musical excellence as an expression of Ireland's confident participation in the wider world. He was greatly liked by his many colleagues in RTÉ who knew him as a warm person and as tremendous company. He will be missed by all who knew him.'
Composer and jazz musician Ronan Guilfoyle, who received lessons in arranging at a young age from Kelehan and went on to perform with and be conducted by Kelehan in later years, summed up the deeply affectionate sentiments felt by many on hearing the news of Kelehan's death, as well as recognising his gifts and achievements as a musician;
'He was a great musician, one of the best jazz pianists ever produced in this country, a great arranger, composer, conductor and one of the nicest and most generous people you could ever meet.
'He was a cornerstone of Irish musical life for so long and affected so many people in a positive way – not only the musicians he worked with, but the literally millions of people who unbeknownst to themselves, were listening to his wonderful orchestral arrangements. A great man, a very funny man, a very generous man and a seriously swinging jazz pianist. Noel will be missed by so many people and definitely by me. Rest in Peace.'
Guilfoyle's thoughts about Noel Kelehan can be read at greater length here.
Details about Kelehan's funeral, which took place in Dublin on 9 February, can be found here.
Published on 14 February 2012
Stephen Graham is a lecturer in music at Goldsmiths, University of London. He blogs at www.robotsdancingalone.wordpress.com.