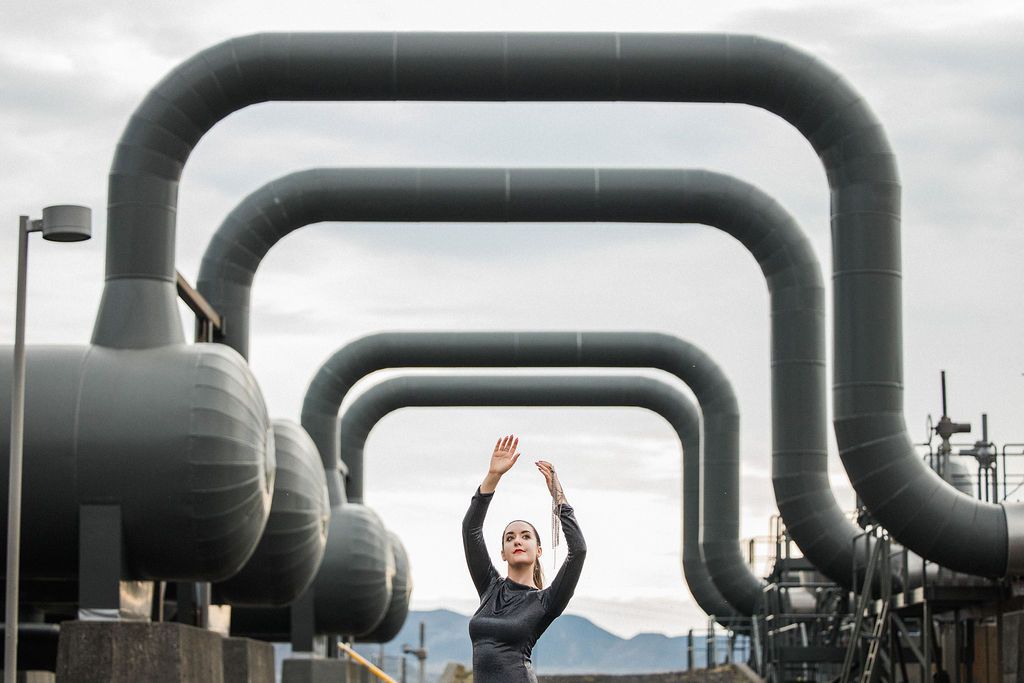 The Darkness She Creates
Síobhra Quinlan, performing as sfiiinx, has just released her debut album 'The Magma Chamber' on the Ergodos label. Andrea Cleary reviews.
Vocalist and composer Síobhra Quinlan's debut album, a collection of seven experimental chamber-pop compositions under the name sfiiinx, eludes comparison; if one must be drawn, it is probably the music of singer and harpist Joanna Newsom that feels most apt.
Drawing from contemporary classical and operatic styles, Quinlan took the advice of her mentor, the operatic soprano and voice teacher Veronica Dunne (who passed away last year), to begin blending these influences with her love of popular performance. A move to Berlin helped her styles of singing and composing – which she felt were, until this point, at odds with one another – to take shape into what we hear on The Magma Chamber.
It's a shifting landscape of surrealism and mythology that forms this challenging collection. 'Eel' opens the record with the restlessness that will come to be expected further throughout. Quinlan's voice counters the gentle harp, immediately leaping scales with abandon. Harp, piano and gentle percussion ease into place, becoming menacing with the introduction of strings, arranged throughout the album by Aran O'Grady. 'I'll tell you how it moves, how it grows' she sings of the titular eel that has taken residence within her, menacing and strange.
'Womanchild', the first single to be released from the project, is a lyrically biting exploration of femininity and power: 'I had mastered the art of speech with a severed tongue / I could cut a fable precociously young / As sharp as a tack, I grew to outsmart the enemy/ A sixth sense, it guarded me'. Dylan Lynch's drums are quietly propulsive, while Yseult Cooper Stockdale's cello builds a threatening aura.
'Rosebriar' boasts a wonderfully sombre performance; the vocal melody in the verses is tuneful, with the effect of a nursery rhyme, before falling away into pure expression once again. It's a hypnotising effect, one that teases resolution but refuses to offer it easily. Strings appear and disappear in different registers, piano lines drift away into nothing, and the players seem at constant threat of pouring over into dissonance. They never do, but the threat alone is a testament to Quinlan's control of the darkness she creates.
The Magma Chamber is a challenging work. While occasionally overwhelming in its mournful tones, these seven compositions portray a composer and vocalist embracing the union of her influences. The visual component of the album, directed by Laura Sheeran, is a compelling companion piece that brings further verve to these dark but wonderful compositions.
To purchase The Magma Chamber, visit: https://ergodos.bandcamp.com/album/the-magma-chamber
Published on 3 February 2022
Andrea Cleary is a freelance music and culture writer based in Dublin.