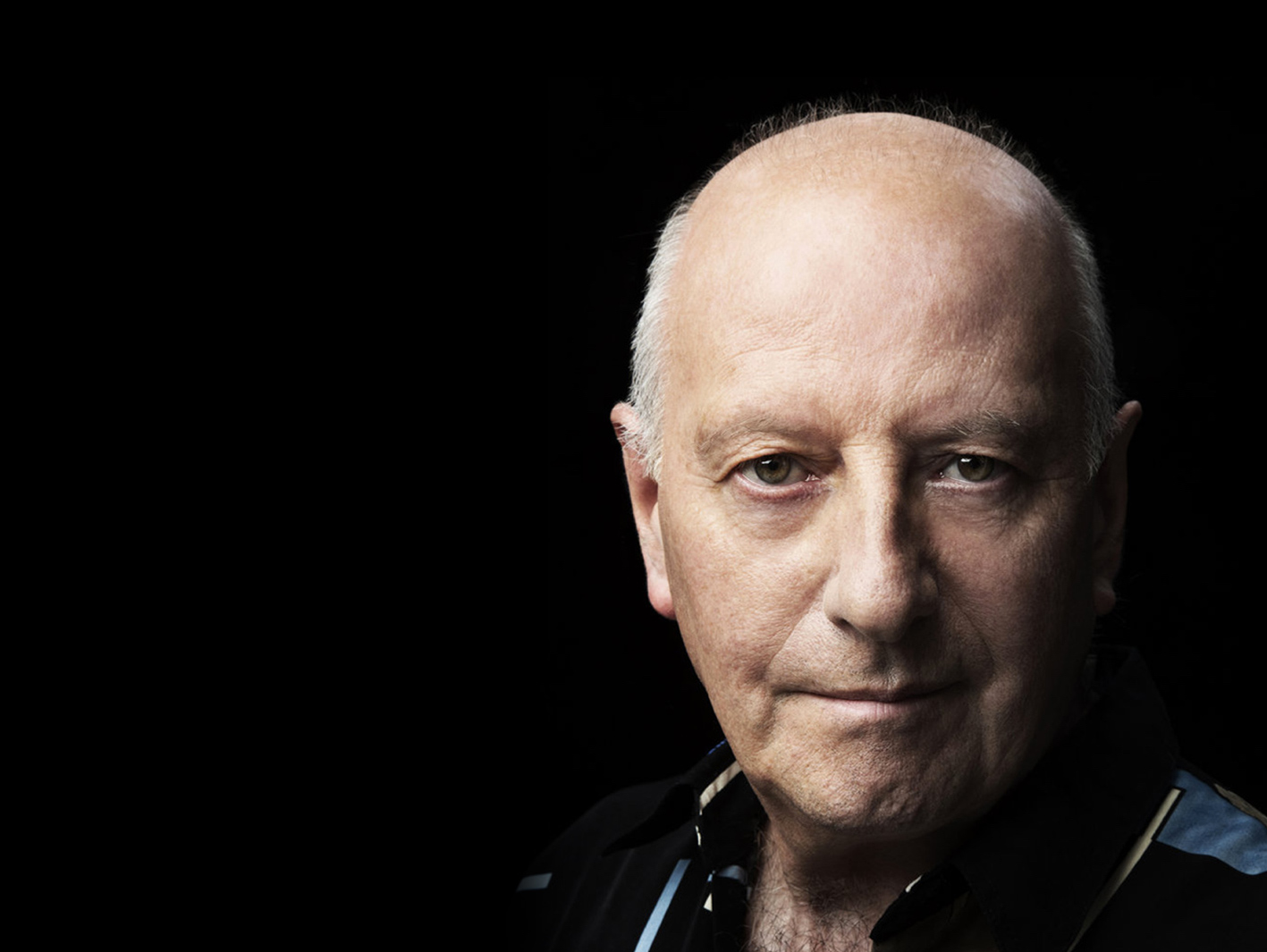 Finnegans Flare
Composer Roger Doyle has just released a second volume of works inspired by Joyce's 'Finnegans Wake'. Brendan Finan reviews.
Speaking at the launch of his new album at the James Joyce Centre in Dublin on 21 March, Roger Doyle offered a vivid metaphor to describe Finnegans Wake: it is a 'dark mystery' that 'opens up like a flare' and 'illuminates world literature' before returning to the dark. He described grappling with the work over decades, but it seems to have held a particular fascination for him in recent years, with the outcome including the two-CD Wake-inspired Suite of Affections. After releasing the first (intended to be the only) volume early in 2022, Doyle kept going, assembling 15 more tracks to join the existing 15, with the two collections totalling almost 150 minutes of music. On top of that, he's written another work inspired by the text – In The Dreemplace, for violin and electronics – to be premiered at Clonmel Junction Arts Festival in July.
The discs, Finnegans Wake: Suite of Affections, volumes 1 and 2, as the title implies, can be thought of as a double album; even the cover art is near-identical between the two. The concept is concise: Doyle recruited a number of actors and performers – among them Olwen Fouéré, Aidan Gillen, Barry McGovern and Vyvienne Long, with Hugh O'Neill adding live trumpet to some tracks in volume 2 – to read passages from the text at his home studio, generally one reader per track, and added his music to their voices. As with any simple concept, what matters is the execution.
At the launch of Finnegans Wake: Suite of Affections – Volume 2, from left to right: Clíona Maher, Artistic Director of Clonmel Junction Arts Festival; Darina Gallagher, Director of the James Joyce Centre; composer Roger Doyle; writer Sebastian Barry; and musician Vyvienne Long.
It doesn't hurt the release that the readings are excellent, capturing the humour and character of Joyce's words while navigating expertly the conflicts between the expected and the encountered word. There's a journey into tight-jawed frustration in volume 2's 'What A Warm Time', read by Ronan Wilmot – 'runalittle, doalittle, preealittle, pouralittle, wipealittle, kicksalittle, severalittle, eatalittle, whinealittle, kenalittle, helfalittle, pelfalittle gnarlybird' – or, in the transcendental final track of volume 1, 'And Can It Be', Fouéré gives us a quick offertorial 'Imlamaya' leading into the closing words of the book, drifting into an ocean wave-like whisper at the end.
But if the words were the sole focus, this would be an abridged, accompanied audiobook, and it isn't. There is a more integrated treatment of the voice than that, like in volume 2's 'Oasis, Cedarous Esaltarshoming' – in which Mary Costelloe's voice is blended with text-to-speech software over a percussive accompaniment that feels like Björk vs Stockhausen.
Even when the performance is more central the music follows the contour of the voice: in 'Rural Haun' on volume 1, say, Morgan Crowley reads the end of Book III Chapter 2 slowly, swimming in reverb over sentimental strings and gentle percussive synths. The music feels distant, accompanimental. It pauses when Crowley does, adding piano and snare drum and pad clusters before returning to the strings. Finally, Crowley begins to sing, the strings suddenly providing harmonic support.
Dreamlike and distant
In total, the two collections set 28 texts from Finnegans Wake, with volume 2 containing a pair of instrumentals, 'Nova Nuvoletta' and 'Dreamwings Folded'. The second is particularly effective, with high electronic and percussive sounds and gentle pads almost overwhelming a trumpet solo from Hugh O'Neill. It's almost Blade Runner-esque, the sweet, warm tone of the trumpet like fragile life in an electronic world and evocative of – well, of something, though of something dreamlike and distant. O'Neill doesn't really play a melody here; it feels early on as though he might, but over the track's two minutes the part becomes purely gestural.
What I enjoy most about Doyle's music is how utterly omnivorous he is in his influences. A track is as likely to be modal as it is atonal, jagged as it is dancy, gentle as it is punchy, and you're never quite sure whether it'll stay that way. You can hear the club and the concert hall and the jazz cafe.
It's tempting to apply the dangerous word 'accessible' to an album like this, but Doyle's music is too iconoclastic, and Joyce's text too dense and ambiguous, for it to really fit. It is true, though, as the writer Sebastian Barry said at the launch, that the music lends the words an air of cool simplicity. To take Doyle's metaphor (and hopefully not to stretch it too far), if the texts the composer has chosen are flares, then the music is a lens, redirecting and focussing that light.
Roger Doyle's Finnegans Wake – Suite of Affections, Vols 1 and 2, are available to purchase from https://rogerdoyle1.bandcamp.com.
Published on 12 April 2023
Brendan Finan is a teacher and writer. Visit www.brendanfinan.net.