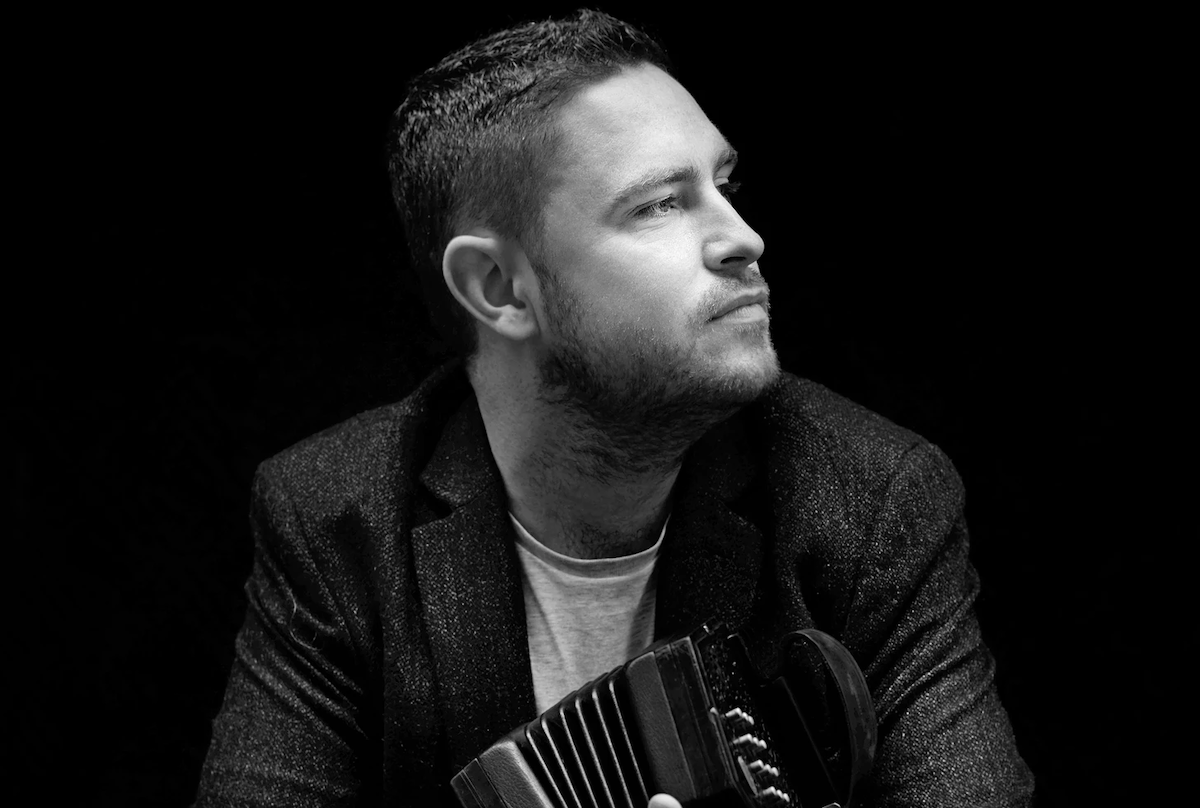 Understanding the Core Tradition
The latest release from the traditional music label Raelach Records is its very first compilation album, featuring Noel Hill, Aoife Ní Bhriain, Pádraic Keane and Nell Ní Chróinín. Toner Quinn reviews.
Rogha Raelach Volume 1, Raelach Records' first compilation album, is not drawn from their 16 previous releases, although, with albums by Noel Hill, Ensemble Ériu, Tony MacMahon and Claire Egan, that would have made an attractive record. Rather, concertina player Jack Talty of the label has put together a collection of previously unreleased tracks from musicians he has worked with.
Compilations have played a prominent role in traditional music, from Paddy in the Smoke, the recording of Irish musicians in London, to H-Block in 1981 produced by Christy Moore, and from the Bringing It All Back Home soundtrack to Masters of the Irish Harp on the Lyric FM label. Albums like these can introduce you to artists that might not have released a full album yet, or collect material not widely available. They can also capture something of a time, as many of the above albums did.
The notes for Rogha Raelach Volume 1 say that the album reflects the label's 'aesthetic and ethos', so how would we describe that? For me, Raelach's natural focus is the Irish melodic tradition and the traditional art of the solo singer or musician – in other words, core traditional music, and it sets the label apart from the current vogue for everything folk. That word has been almost completely uprooted from its basic meaning as everything slightly acoustic is pulled into it. Raelach may be the only functioning Irish traditional music label with a strong curatorial hand, and the space it provides is unique.
This new release, therefore, is a notable marker in contemporary traditional music and song. It has twelve tracks and includes a wide range of artists, from Martin Hayes to Aoife Ní Bhriain.
Tender start
Hayes previously recorded the reel 'Frank Keane's' on his 2008 album Welcome Here Again. This new version with the Martin Hayes Quartet is lighter, Dennis Cahill's guitar backing is busier, and Hayes does less with the melody in this group setting. It's a tender start but generally different to the rest of this album. From there, the album tends to slide deeper into the tradition. 
The song 'Eochaill' has a long, attractive melody and it's worth getting to know it to really appreciate the dexterity of what Nell Ní Chróinín does as she moves through the six verses, her singing line revealing more on each listen. Noel Hill's track displays the still bewildering intricacy of his approach, beginning with 'The Concert Reel' and his characteristic split-second breaks before rising in intensity as he moves into a rare version of 'Jenny's Chickens'. Sean Gavin's flute solo begins in a similarly compelling way, his tone having an almost keening quality to it, but the set tends not to develop musically as it moves through the two reels; I would have prefered a more contrasting tune set from this talented artist from Detroit. 
Pádraic Keane's piping track, in contrast, is ambitious, containing three different settings of the tune 'The Blackbird'. Starting with a hornpipe rhythm, it moves to a slow air with liberal note runs before returning to a set-dance version and then finishing as a slow air. It's a brilliantly original and brave way of reimagining these old tunes. 
There's a crafted and composed element, too, to Saileog Ní Cheannabháin's track. She begins with the song 'Sadhbh Thomáis', then plays 'Tom's Duke of Leinster' on viola before lilting along and turning to piano, finally ending with multi-tracked lilting. It's a clever creative twist just before half-way through this record. Fiddle-player Aoife Ní Bhriain's 'The Drunken Sailor' takes a more formal compositional approach, accompanying the tune with her own drones and counterpoint. The harmonic lines feel underdeveloped, however, and I would have liked a set that displayed more of the ability of this adventurous musician.
Limerick accordionist Derek Hickey seems to relish the challenge of remaking the standard tunes 'Fraher's and 'Garret Barry's Jig', and succeeds in particular on the second, bringing in variations that stretch the tune beyond its usual range. Jack Talty's own track – the air 'An Droighneán Donn' and the 'Cúil Aodha Jig' – is certainly more introspective than many of the pieces on his spirited 2016 solo album In Flow, maybe reflecting the atmosphere during the pandemic lockdowns. There's close listening to be had in the way he combines melody and harmony on both tunes.
Musical canvas
The last three tracks on the album take another diversion. Geraldine Cotter's 'Poll Hal'penny' on piano is where we are given a broad space to reflect, her pandemic-inspired version of the ancient hornpipe working through a number of meditative chords before sliding into the melody, and then sliding poignantly out again. Cotter clears the canvas for Síle Denvir​'s remarkable 'An Cailín Fearúil Fionn'. Denvir moves through the song seamlessly, employing richly ornamented verses, but saves up a special flourish for the last two lines. There's a deep power to this performance, drawing you into the story.
Where can the album go now? The great Bobby Gardiner concludes Rogha Raelach on the ten-key melodeon with Talty on piano. It's a track of true fun, switching octaves and then changing tempo from jig to reel. It was, apparently, the final piece in a long recording session and it has a relaxed, jovial atmosphere.
If you want to get a sense of the diversity in the solo tradition today, and what is creatively possible with a single tune or song melody, then Rogha Raelach is a rich starting point. It's a tightly curated collection, each track making you listen closely. I felt that this album was attempting to capture something of the present scene, and I enjoyed trying to tease out what exactly that is. I suspect you will too.
Rogha Raelach Volume 1 is available to purchase from https://www.raelachrecords.com/
Published on 19 November 2020
Toner Quinn is Editor of the Journal of Music. His new book, What Ireland Can Teach the World About Music, will be published on 1 February 2024 and is now available to pre-order. Visit https://bit.ly/3uz7rGm.