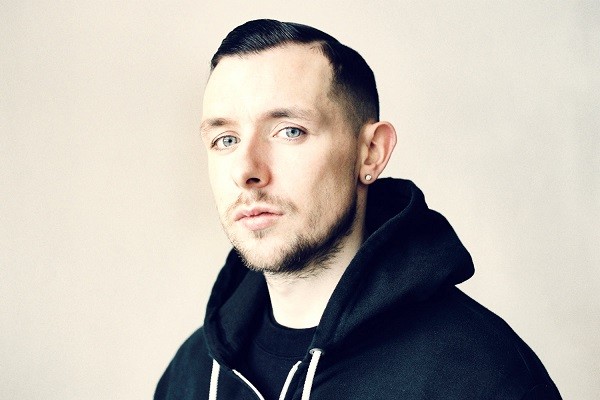 The More Things Change
Dublin rap artist Lethal Dialect has recently released 'LD50 Part 3', the third release in his LD50 project documenting the split in modern Ireland's social fabric. Andrea Cleary reviews.
A lot has changed in Ireland in the past decade (and the past week) – but for many, more remains the same. 2010 saw Irish banks bailed out to the tune of €64 billion, while the country faced mass emigration, austerity and a severe economic downturn. Marginalised voices were pushed further to the fringes, and Paul Alwright, AKA Lethal Dialect, was penning LD50, a landmark record for Ireland's growing hip hop scene. Tracks like 'Metamorphose' and 'The International' took aim at the social issues facing Ireland – emigration, corruption, crime, poverty and classism. The project hoped to document the transition from an Ireland in the grips of cultural and economic despair to one of prosperity and growth, but as the project has unfolded, that particular narrative was curtailed. 

LD50 was among Ireland's most pioneering records. The marriage of a distinctly East Coast boom-bap sound with a north Dublin accent inspired a remarkable new language for Irish artists who followed suit. Ten years later, the third instalment, LD50 Part 3, has arrived, with eerily impeccable timing.  

Take 'K District' for instance; a meditation on the perceptions and realities of living in the so-called 'K' (the moniker for the working class areas of Finglas, Cabra and Blanchardstown) – how could Alwright have known that within two days of the album's release, a documentary series, The Guards: Inside The K, was to air on Virgin Media One? It follows the persectives of Gardaí in these areas, and uses gangland violence, drugs and murder as the thematic hooks. 
Alwright offers his perspective on life in 'The K' (the rapper grew up in Cabra), tackling the bravado, paranoia and instability of his experiences over a sonic amble that both grates and glitters. Aurally reliant on the language of the West Coast – this slow, cruising beat prioritises lyricism over the minimal instrumentation. 'I reckon that's the reason that I'm permanently cynical' he says, 'even on a date, I stay aware of my peripherals'.

To Whom It May Concern
The world built here is truly tangible. Musically, it calls back to early 2000s West Coast hip hop emanating from speakers across Dublin; classic production that foregrounds lyricism, driven by clunking minor piano chords ('Brand New') and sample-heavy loops ('They Tried To Bury Us'). Rightfully, it is Alwright's voice that commands each of these tracks, allowing it to bend and tilt around the subtle soundscape, controlling the flow with syllabic changes in rhythm.  
The emotional crux of the album arrives later with 'To Whom It May Concern', a correspondence between a recovering drug user, Emily (whose verse is expertly delivered by Eva), and her local representative, whom she asks for help with leaving a dangerous situation. Playing the role of the disinterested TD, Alwright's delivery is callous in its indifference, gaining a steady rhythm due to – we assume – the frequency of politicians denying aid with one hand, and handing over party literature with the other. The split in Ireland's social life is stark; vulnerable and privileged, voter and ruler, tenant and landlord. 

A snippet from Paul Durcan's Going Home to Russia (1989) – in which a ruthless property owner wonders aloud what she should wear to the premiere of a play about the Famine – closes the track: 'All these unmarried mothers with their frogspawn, living on the welfare[…] It never occurred to them that in Ireland today, it is not easy to be a landlord, and a patron of the arts'. 

New voices in Irish hip-hop have emerged in the past decade to form a compelling, socially conscious scene – one with social justice at its heart. Lethal Dialect's LD50 Part 3 is – for a critical understanding of social life in Ireland – essential listening. The perspectives, settings and issues within confirm what we might already suspect – that the more things change, the more they stay the same.  
To purchase Lethal Dialect Part 3, visit lethaldialect.bandcamp.com/
Published on 19 March 2020
Andrea Cleary is a freelance music and culture writer based in Dublin.