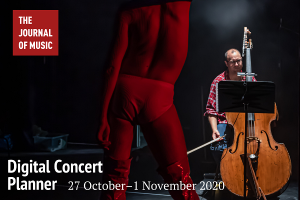 This week's digital concerts from Tuesday to Sunday. To have your concert included next week (2–8 November), please add it to our listings.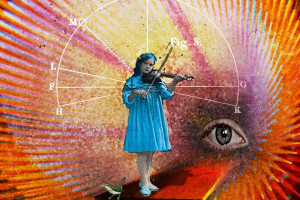 A round-up of recent releases, including Ed Bennett, Sam Amidon, A Lilac Decline, Maeve Gilchrist, the Choral Scholars of University College Dublin, Kyoto Love Hotel and Rowan. To...
Journal of Music granted funding of €64k for 2021.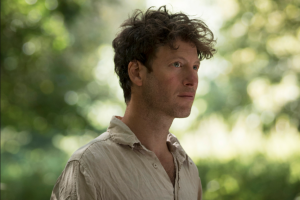 First chart to be announced at a live-streamed event from the HOME arts venue in Manchester this Saturday 17 October at 8pm.
Open to anyone living in the UK aged between 16 to 25; deadline for submissions is 2 February 2021.
New scheme is open to composers in the UK and internationally.
Composer and producer Neil O'Connor (formerly Somadrone) has recently released 'Ampere', a second album under the title Ordnance Survey, featuring collaborations with Dónal Lunny, Muireann Nic Amhlaoibh, Cormac Mac Diarmada and David Murphy. Don O'Mahony reviews.
After emerging onto the scene in 2017, releasing two EPs and performing at many of Ireland's festivals, pop-grunge four-piece Pillow Queens released their debut album last month. Jake Tiernan reviews.
Limerick singer-songwriter Emma Langford's second album 'Sowing Acorns', released last month, is a blend of folk-inspired songwriting and upbeat pop. Shannon McNamee reviews.
The government's funding announcement for the arts last week was unprecedented, and there are lessons to be learned from the way in which it came about, writes Toner Quinn.
On the fiftieth anniversary of the passing of the great uilleann piper Leo Rowsome (1903–1970), his daughter Helena Grimes reflects on his legacy and remembers her musical childhood in Dublin.
The new Covid restrictions regarding indoor and outdoor gatherings have caused even more disruption in music and the arts, just as we thought things might be improving. Is it possible to have confidence about organising an event in this environment, and if not, what needs to be done, asks Shannon McNamee.
John Hume's views on the role of artists in a conflict are worth considering today, writes Toner Quinn.
From the Archive
Ciaran Carson cherishes the moments when listening is important.
Aug 1, 2010
Pavilion Theatre, Dún Laoghaire, Co. Dublin / 24 August 2008
Nov 1, 2008
Bob Gilmore interviews leading young composer Linda Buckley who divides her time between Berlin and Dublin.
Sep 1, 2008
Journal of Music article on the decline of music in An Spidéal discussed on 'Adhmhaidin', 'Iris Aniar' and 'Nuacht TG4'.