'Heartship' will involve an Irish naval ship sailing up the River Lee with the relic of a heart on board.
Over 180 traditional music, song and dance competitions took place in Drogheda.
President marks Doyle's election as Saoi of the artists' academy Aosdána.
The Northern Irish five-piece will be presented with the Oh Yeah Legend Award at the Northern Ireland Music Prize in Ulster Hall on 7 November.
Laurie Tompkins, Tom Challenger, Shama Rahman and Maja Bugge also performing at festival on 6 and 7 September.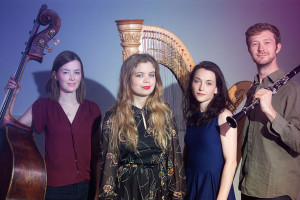 Concerts programmed by composer Matthew Whiteside to feature eight premieres performed by Hermes Experiment, Garth Knox, Ensemble Offspring, Duo Van Vliet, Ensemble 1604 and more.
Kilkenny Arts Festival presented the Irish premiere of Ed Bennett's 'Song of the Books' last week, performed by Kate Ellis and Crash Ensemble. Toner Quinn reviews.
Cherry Smyth's 'Famished' – a collection of poems focused on the famine – was performed at Kilkenny Arts Festival last week, with singer Lauren Kinsella and composer Ed Bennett. Toner Quinn reviews.
The Another Love Story festival took place in Meath's Killyon Manor on 16–18 August, featuring acts such as Cormac Begley, The Redneck Manifesto, Anna Mieke, Lemoncello, Dowry and Glasshouse Ensemble. Shannon McNamee reviews the small, art-filled festival now in its sixth year.
A new biography of Olive Smith, written by her daughter, the musician Gillian Smith, provides an insight into the progressive changes in classical music in Ireland in the twentieth century, writes Hazel Farrell.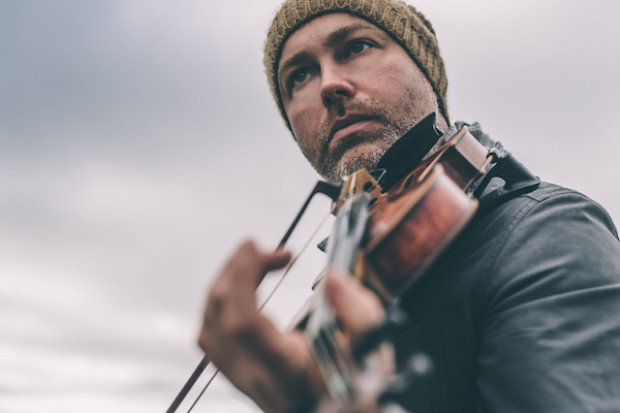 Scottish fiddle-player Aidan O'Rourke, a member of the groundbreaking band Lau, has just released his fifth solo album, '365: Volume 2', part of a huge volume of compositions written in response to stories by James Robertson. O'Rourke spoke to the Journal of Music about his music and composing and how his latest project is about 'coming back to traditional music'.
The achievements of Ireland's composers abroad are not getting enough attention at home.
Cork Midsummer Festival on 19–22 June featured an ambitious new work by composer Karen Power featuring vocalists Ute Wassermann and Michelle O'Rourke, the Quiet Music Ensemble and a specially formed sound choir. Don O'Mahony reviews.