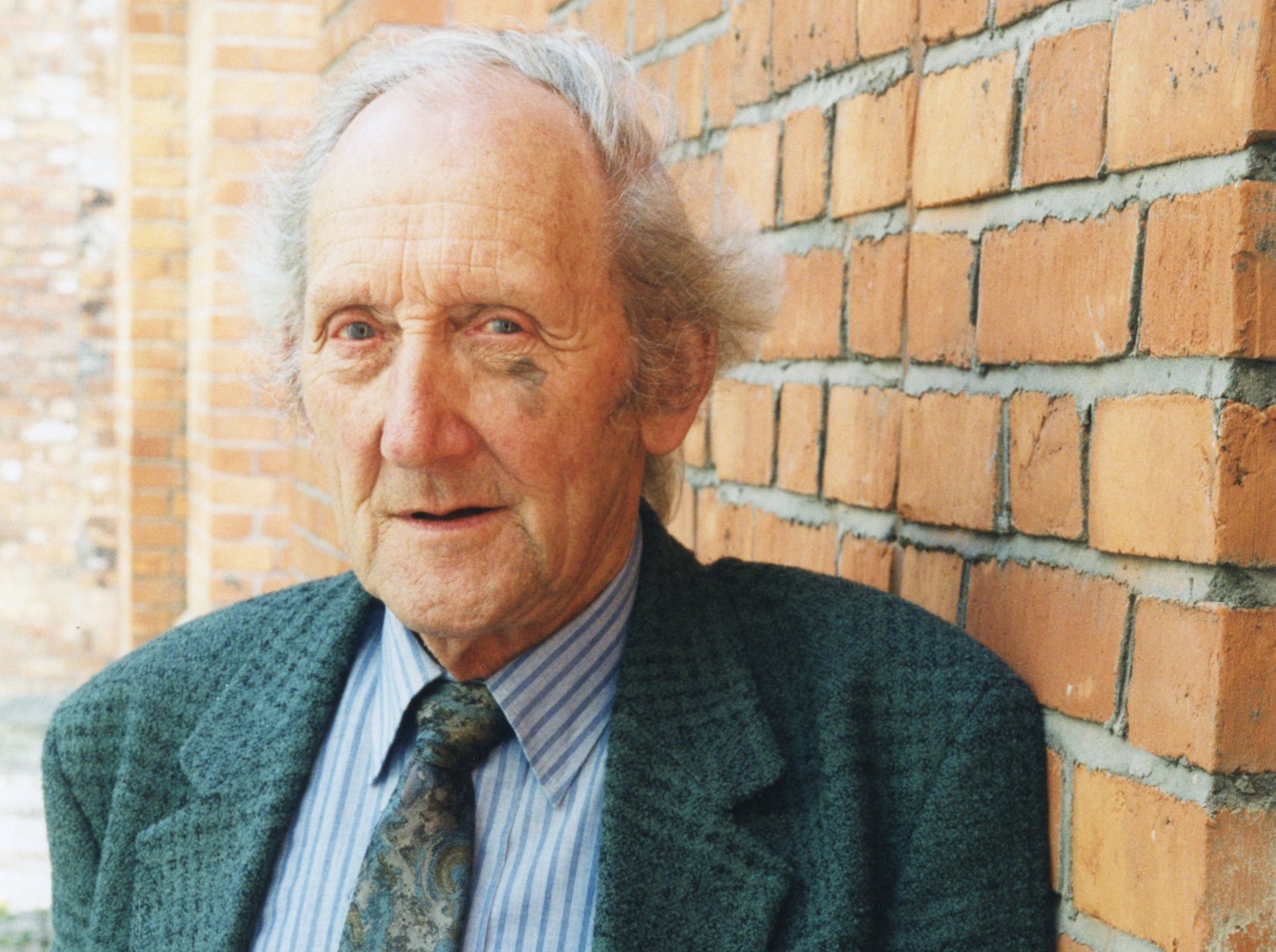 'A thoughtful musician and a thoughtful composer': Remembering Paddy Fahey
The great traditional Irish fiddle-player and composer Paddy Fahey died at the weekend. The Journal of Music spoke to musicians Martin Hayes, Liz Kane and Breda and Claire Keville about his music and legacy.
Paddy Fahey, who died last Friday 31 May aged 102, is regarded as one of the most important composers of Irish traditional music over the past sixty years.
He composed approximately 60 tunes, several of which have become standard in the repertoire of musicians, and many of which have been recorded extensively, by groups such as Planxty and Dervish and a long list of solo musicians, duets and trios.
Fahey was from Kilconnell in East Galway and both of his parents were musicians. His father, Jack Fahey, was a founding member of the Aughrim Slopes Ceili Band, formed in 1932. Paddy joined the band in the 1940s and toured with them to England, Scotland and America.
It was in the 1960s that his compositions started to filter out to the wider traditional music community. According to the Irish Traditional Music Archive, 'Paddy Fahey's Fancy', a jig, appeared in Breandán Breathnach's music journal Ceol in 1964 and the same tune was recorded by the fiddle-player Martin Byrnes on the seminal album of Irish music in London, Paddy in the Smoke, in 1968.
Séamus Connolly also recorded two reels on fiddle, 'Fahy's [sic.] No. 1 and 2', in 1967 on the Comhaltas compilation The Rambles of Kitty, and accordionist Joe Burke recorded 'No. 2' in 1971. Planxty featured a Paddy Fahey reel at the end of 'Little Musgrave' on The Woman I Loved So Well in 1980, and his jig on Words and Music the following year. Over the past four decades his music has appeared on many albums and his tunes are now regularly performed at sessions.
Numbers not names
Fahey did not generally give names to his compositions, but rather numbers. The tunes, which range across reels, jigs and hornpipes, are unique in traditional music, characterised by intricate melodies with long phrases, arpeggios, and a preference for minor keys. In an interview in 2001 with Ita Kelly in Irish Music magazine, he related his thoughts on composing: 'There's really no answer…. it simply comes at certain times and that's that… I think they're never good until they are played by someone else. They always put in something that's missing; I notice that too.'
Fiddle-player Martin Hayes, who has recorded several Fahey tunes, first became aware of his music as a teenager through tape recordings of pub sessions passed among friends. For Hayes, the appeal is their suitability for the fiddle and also their unique construction. Speaking to the Journal of Music, he said:
I loved how one's fiddle sounded when you played a Paddy Fahey tune… The use of arpeggios was not that common in Irish music and it suggests that he had some kind of different harmonic knowledge. He had an instinct around arpeggios, which you wouldn't have normally heard in the construction of tunes.

The other thing that was interesting was that they were clearly not dance tunes. They didn't suit fast tempos. They were all the time screaming out to be listened to, and they were all the time talking to your fiddle, because your fiddle would open up. He was probably the composer of Irish music that spoke most directly to the instrument.
Fiddle-player Breda Keville, who learnt tunes directly from him and recorded some of his compositions on her The Hop Down album (2006), makes the point that Fahey was also a distinctive fiddle-player.
He was a brilliant fiddle player as well as composer. People forget that sometimes. There was a real magic to the sound he was getting out of the fiddle. In his composing fashion, he would pick out notes that others wouldn't; he would change it around so much each time.
Liz Kane, who with her sister Yvonne has recorded a substantial number of his tunes over three albums, remarks that his bowing was particularly distinctive: 'He used to put a lot of notes into the one bow, in different phrasings.' The appeal of his tunes, for the Kanes, however, is that they are 'very much suited to the fiddle… the notes flow into one another…. Some of them are really haunting.' 
Gradam Ceoil
In 2001, Fahey received the first TG4 Gradam Ceoil composer award (Liz and Yvonne Kane performed with him at the awards). In the same year he was awarded a Hall of Fame award by the Galway School of Traditional Music. Most of his tunes have been written down in a University of Limerick Master's degree thesis by Maria Holohan from 1995 titled 'The Tune Compositions of Paddy Fahey'. The Fahey family also have plans to publish a book of his compositions in the future. 
Composer Dave Flynn, who explored Fahey's compositions in his doctoral thesis and also wrote a piece of music in his honour, 'Fahey in Feakle', wrote in his blog this week: 'Fahey's compositions are of the highest level in Irish folk music… his passing is, to me, the single biggest loss to Irish music since the blind harpist/composer Turlough O'Carolan died in 1738.'
Previous little gems
For concertina player and harpsichordist Claire Keville, who has recorded Fahey's tunes on her album The Daisy Field with Liam Lewis – another musician closely associated with Fahey's music – the composer was unique:
If I was to mention one hero in my musical world it would be Fahey. I came across his music in my late teens. The first Fahey tune I learned was the jig [in G Minor]. After that I couldn't get enough. Every time you would hear a tune that would grab you, it invariably would be a Fahey tune. It's the strange, beautiful tonalities of East Galway. They're so lonely and plaintive.

I do feel they're precious little gems, every one of them. He's got these beautiful long phrases and when you get to the end of it it makes sense. The whole beauty of a Fahey tune is in those long phrases. The one word that I always think of with Fahey is thoughtful. He was a thoughtful musician and a thoughtful composer.
Fahey was buried on 2 June at Killaan Cemetery in Galway. The gifts brought up to the church altar included his fiddle, his collection of tunes, and a framed picture of the Aughrim Slopes Ceili Band. Musicians played his tunes in the church and along the street as his coffin passed. 
Fahey was humble about his work and his music. In 2001, he said, 'I'm no different to any other. I compose a few tunes, that's the only thing.'
He is survived by his wife Anne and son John Joe.
Listen below to an archive recording of Paddy Fahey from 1972.
Below is a report from TG4 on Paddy Fahey's funeral.
FÍSEÁN Sochraid an cheoltóra Paddy Fahey in oirthear na Gaillimhe inniu pic.twitter.com/8xM12cBpxN

— NuachtTG4 (@NuachtTG4) June 3, 2019
Published on 6 June 2019