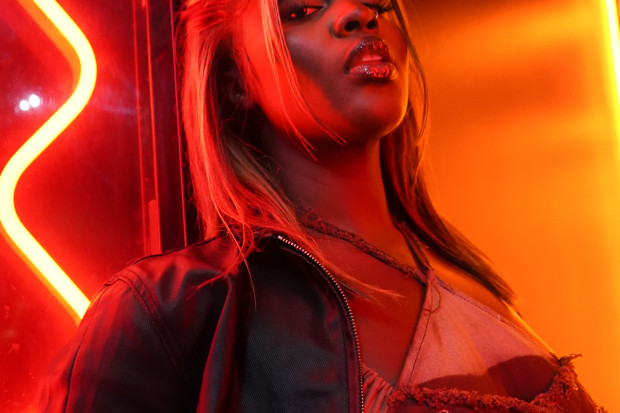 October Nights feat. Celaviedmai & more
Sunday, 29 October 2023, 8.00pm
Line-up:
Celaviedmai, Siomha, YOP
Celaviedmai
"Irish Hip-Hop is booming… But nobody is quite as eclectic as Celaviedmai." Sunday Times Culture Magazine
Celaviedmai, one of the most exciting names on the Irish hip hop scene headlines the Sunday night of October Nights.
Mai's music blends genres within urban contemporary music and she often combines English, French and Irish in her lyrics – paying homage to her Ivory Coast roots.
Taking inspiration from artists such as Missy Elliot, Azealia Banks, Chance the Rapper and others, the rapper first began turning heads when she landed on the front cover of Hot Press magazine, followed by a cover story in the Sunday Times Culture Magazine.
Her hard-hitting lyricism and magnetic stage presence singled her out as unmissable at some of Ireland's biggest summer 2023 festivals including Longitude, Body & Soul and the Electric Picnic.
She's had a crazy 12 months, not forgetting Other Voices; supporting Kelis in Dublin and releasing much anticipated new music in September 2023.
Visit
Follow
www.instagram.com/celaviedmai/
Siomha
Síomha (pronounced She-vah) dances the line effortlessly between folk, jazz and neo-soul, taking audiences on an unexpected and unforgettable journey with her soulful melodies.
Her debut album 'Infinite Space' - described by The Irish Times as "a seriously accomplished and self-confident debut" was produced by Grammy-nominated Tyler Duncan.
The beautiful landscape and rugged nature of her native West of Ireland are a huge source of inspiration for this proud Co. Clare artist.
Always proud of her Irish heritage, she performs her songs in both the English and Irish languages.
Síomha has already toured with Paul Brady; performed at Electric Picnic and was featured on RTE radio 1 St Patricks Day special performing with the RTE Concert Orchestra.
Fresh from a performance at the world renowned Cambridge Folk Festival 2023, we can't wait for her Mayo debut at October Nights.
Visit
Follow
YOP
Local heroes YOP are a Krautrock, psychedelic and punk influenced duo from Ballina, featuring Conor Hickey and Sid Murphy. The duo have been favourably compared to Joy Division, Nine Inch Nails and Pink Floyd.
Formed in 2016, they've kept the punk and alternative flame burning bright in Ballina by performing, promoting international touring acts and DJing across various venues in Ballina.
Previous performances include Ballina Fringe, Spilt Milk (Sligo) and GGI Fest 2022.
2023 marked the release of their debut EP 'The World is a Hell' on WahShtuff Records.
About the EP Hickey says, 'I really wanted the songs to get an emotional response from the listener, I wanted it to take them somewhere else out of their day to day lives.'
"The World Is A Hell is coined by anger, escapism and the need for radical changes for our world" - Mangowaves music blog
Listen
https://yopballina.bandcamp.com/
Follow
Website
Add a Listing