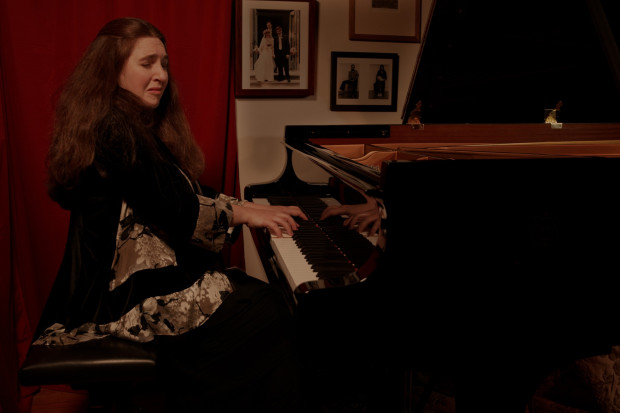 Pianist Simone Dinnerstein presented Duke Performances
Sunday, 31 January 2021, 1.00am
In this livestream presented by Duke Performances, the first half of pianist Simone Dinnerstein's concert includes J.S. Bach's "Ich ruf zu dir, Herr Jesu Christ," BWV 639 (arranged by Busoni) and transcriptions by composer Richard Danielpour for Dinnerstein of J.S. Bach's "Agnus Dei" from the Mass in B minor, and "Wenn Ich einmal soll scheiden" and "Epilogue Chorus: Wir setzen, uns mit Tränen nieder," from the St. Matthew Passion.
She will perform the second half of her concert as a suite – Couperin's Les Barricades Mystérieuses; Schumann's Arabesque in C Major, Op. 18; Philip Glass's Mad Rush; and Couperin's Tic Toc Choc.
Dinnerstein's Duke Performances virtual concert will be available on demand for 72 hours beginning on January 30, 2021 at 8pm ET. General admission tickets are $10 per presentation and Duke Student tickets are available free of charge through the support of the Provost and the Vice Provost for the Arts at Duke University.
Website
Add a Listing