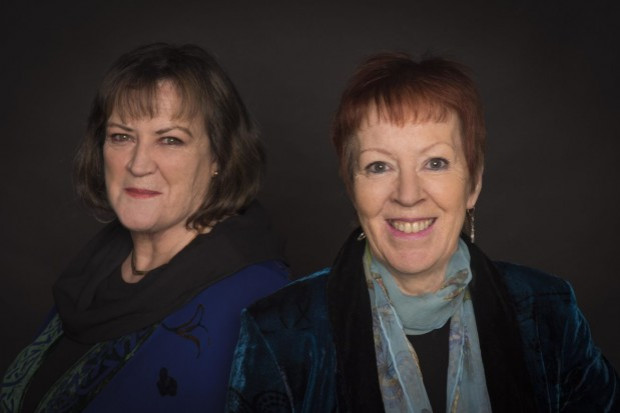 Maighread and Tríona Ní Dhomhnaill
Friday, 10 March 2023, 8.00pm
Sisters Maighread and Tríona Ní Dhomhnaill belong to a renowned singing family originally from the Donegal Gaeltacht. The unique style and repertoire of traditional singing they represent so gloriously come through generations of the Ó Domhnaill family. Added to this are their distinctive unison and harmonic interpretations of Donegal songs and their fluent and accomplished singing to instrumental accompaniment.
Tríona (who was a member of one of the most influential groups in contemporary Irish traditional music, The Bothy Band) is a skilled keyboard player of piano, clavinet and harpsichord and also a composer and arranger of traditional material. With their brother, the late Mícheál, a fine singer and instrumental player, they formed the seminal traditional group, Skara Brae in the late 1960s. It was through this group and its one recording, now a classic, that the regional songs of their native Donegal were introduced to a wide audience both in Ireland and abroad.
In 1999, the two sisters recorded the album 'Idir an Dá Sholas' with Donal Lunny. A few years later they combined their talents with two other Donegal women: Moya Brennan (of Clannad) and Mairéad Ní Mhaonaigh (of Altan) to make an album, 'T with the Maggies'.
Maighread and Tríona Ní Dhomhnaill are coming to The Dock for this once-off show. Their live performances are unforgettable heart-rending events. The sound of their solo and combined voices is indescribable but lingers in the memory forever.
Book your tickets now to see them live.
Website
Add a Listing
Published by The Dock on 22 February 2023