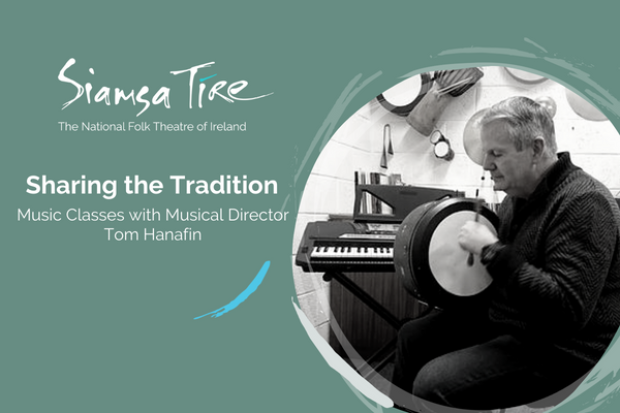 Online Trad Music Classes (7-12yrs)
Monday, 10 October 2022 (All day)
These online trad music classes with Tom Hanafin - Musical Director of The National Folk Theatre of Ireland, are open to children aged 7-12yrs. Students will use their own instruments, some experience required for this basic to intermediate level class that aims to help upcoming traditional musicians expand their repertoire and include long lost tunes now performed as part of the National Folk Theatre repertoire. Feel free to join any week, even if you have missed a class.
Venue: Online
Time: These classes are pre-recorded so that students can watch at a time that suits.
Release Dates:
Series 1 (Autumn '22): October 3rd, 10th, 17th & 24th 2022
Series 2 (Winter '22): November14th, 21st, 28th & December 5th 2022
Cost: €5 per 30min class.
As classes will be run on the basis of demand, we need a minimum number of students to sign up so we can confirm the classes. Please complete the Registration Form (found under the event listing on our website www.siamsatire.com/events) to add your name to the list. We will advise start dates as soon as we get minimum numbers confirmed in advance of the start dates.
Website
Add a Listing