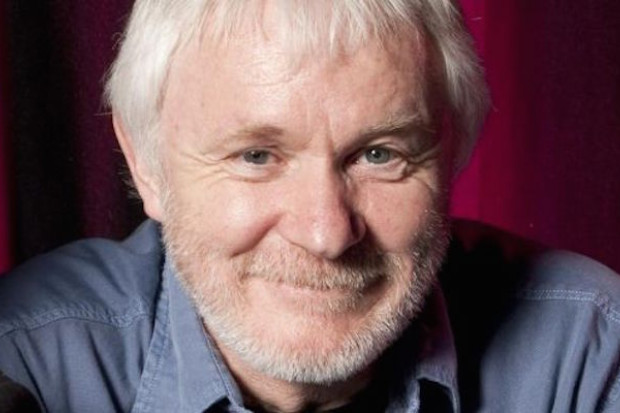 TG4 Announces Gradam Ceoil Traditional Music Awards
Tuesday, 27 January 2015, 11.30am
Two generations of accordion players are represented in the list of six recipients of the TG4 Gradam Ceoil 2015 (traditional music awards), announced today. The principal award, Gradam Ceoil TG4, has been awarded to accordion player Máirtín O'Connor who is renowned for his virtuosic performances and compositions over thirty-five years. The Lifetime Achievement Award goes to another accordion player, Bobby Gardiner, acclaimed for his playing and teaching for over a half-century.
This year's other Gradam recipients include Maitiú Ó Casaide, a young Dublin piper; Roisín White, a singer from Co. Down; Ensemble Ériu, an innovative young musical ensemble that combines traditional music with Minimalist and jazz influences; and the Irish Traditional Music Archive, which has achieved world-wide recognition.
An independent panel of adjudicators selects recipients of the TG4 Gradam Ceoil each year. Each winner is presented with a specially-commissioned piece by sculptor John Coll as well as a stipend. This year's awards ceremony and Gradam Ceoil Concert will take place in the Cork Opera House on Sunday 22 February and will be broadcast live on TG4. The concert hosts are Dáithí Ó Sé and Aoife Ní Thuairisg.
THE WINNERS
Gradam Ceoil – Máirtín O'Connor
Máirtín Ó Connor's name has been synonymous with the accordion for decades, both as A master of the instrument and as a composer and arranger. His skill, dexterity, innovation and versatility, and soft-spoken wit, have won him plaudits all over the world.
He was born in 1955 in Barna and raised in nearby Galway city. He started playing at the age of nine, learning tunes from the old 78rpm records, in particular the music of the Flanagan Brothers. He later learned music from radio and television programmes.
In 1976 he was asked to play with the singer Thom Moore and issued the solo album The Connachtman's Rambles in 1978, a major critical success that had a long run in the British folk charts. During the next twenty years, he played, toured and recorded with many established groups such as Midnight Well (1978–9), The Boys of the Lough (1980), Dé Dannan (1983–1987) and Skylark (1992–1996). 
He also issued the acclaimed recordings Perpetual Motion (1990) and Chatterbox (1993). He was the first accordion player with Riverdance in 1995, the year in which he also received the AIB Traditional Musician of the Year award.
He has guested on many other recordings, worked on film music, and has been a session musician on recordings with Rod Stewart, Elvis Costello, Mark Knopfler, Tanita Tikaram, Townes Van Zandt, The Chieftains, Davy Spillane, Moya Brennan, The Waterboys and The Dubliners. He has also worked on the music for a film version of  Shakespeare's Twelfth Night, composed by Shaun Davey. With fiddle player Cathal Hayden and guitarist Séamie O'Dowd, he recorded Crossroads in 2008 and with Garry Ó Briain collaborated on the recording Spiccato Junction with Contempo String Quartet.
He has composed many dance tunes and other pieces, several of these featured on his fourth album, The Road West. In 2003 he composed the Rain of Light Fireworks Suite for Dublin's St Patrick's Festival. He also played on Paris Mussette Vol. 2, a series of records chronicling the history of the mussette.
In addition, Máirtín's tunes can be heard on the recordings of many artists and at sessions throughout the world. Popular tunes  include 'Rocking the Boat', 'The Goat Polka', 'The Road West' and 'The Geantraí Reels'.
He recently released a book containing 60 of his compositions called Inside the Box; Outside the Box, launched at NUIG, where Máirtín was also conferred with an honorary doctorate for his contribution to traditional music. The book contains a wealth of photographs – some taken by Máirtín himself, as well as stories and anecdotes, with illustrations by Tony Corr and Joe Boske.
Ceoltóir Óg (young musician award) – Maitiú Ó Casaide
Maitiú Ó Casaide is a young uilleann piper with an impeccable musical pedigree and a very bright future. He was born and reared in Ranelagh in south Dublin in 1988. He is from the third generation of the famous musical Ó Casaide family: his father Feargus and his uncles and aunt are part of the group Na Casaidigh, and Maitiú grew up in the midst of numerous family sessions and musical gatherings.
Maitiú attended Scoil Bhríde where he learnt fiddle and tin whistle with various teachers including Éamon Doorley, Michelle O'Brien and Maureen McGrattan. At the age of 10, fascinated by the sound of his uncle Odhrán's pipes, Maitiú decided he wanted a set of his own. He started attending classes at Na Píobairí Uilleann where he was taught by Joe Doyle, Nollaig Mac Cárthaigh, Leo Rickard, Tommy Martin, Harry Bradley and Seán Potts. He later went on to have lessons with Conor McKeon.
He has been influenced by many great pipers, including Séamus Ennis, Willie Clancy, Tommy Reck, Patsy Touhey and Seán McKiernan. His secondary school years in Coláiste Eoin also had a big bearing on his musical development. Here he won the Siansa talent competition with his band Ar an bPreab in 2007. Since graduating from Trinity College with a degree in History and Irish in 2011, he has taken to music full-time and he plays regularly in The Cobblestone in Dublin.
He is twice winner of the Oireachtas na Gaeilge uilleann pipes competition, and, with his sister Natalie, Barry and Conor Lyons, Moss Landman, Turlough Chambers and Adam Whelan, he formed the group The Bonny Men. They are about to release their second album, Moyne Road.  
Maitiú was central in researching and producing a TV documentary about the history of Na Píobairí Uilleann that was aired on TG4 in January 2015. 
He has toured internationally with Rian,  a contemporary dance show featuring Liam Ó Maonlaí, Eithne Ni Chatháin, Peter O'Toole and Cormac Begley and eight dancers from around the world. The musicians from this show have since released an album December 2014 called Ré. 
Maitiú sometimes plays as a guest with Na Casaidigh and sings with the family in the choir founded by his grandfather over 40 years ago to enhance the liturgy in Irish at their local church in Beechwood Avenue Church in Ranelagh. Maitiú also teaches pipes at Na Píobairí Uillean and at the Willie Clancy Summer School.
Gradam Saoil (life-time achievement award) – Bobby Gardiner
Bobby Gardiner is a legendary accordion player and teacher. He was born in Aughdarra near Lisdoonvarna in north Clare in 1939. His mother, Dilly, played a German two-row concertina and from her he learned his first tune – the fling 'What the devil ails you?' His brother introduced him to a Hohner two-row button accordion and after that, Bobby bought a grey Paolo Soprani accordion. 
An elderly concertina player by the name of Margie Flanagan lived near his grandparents' house and her style also left an impression on Bobby. Later, he was influenced by the recordings of Paddy O'Brien and his mastery of the B/C system of accordion-playing. He also heard and greatly admired the masters on the 78rpm gramophone recordings – Coleman, Killoran, Morrison, John Kimmell and box player Michael Grogan. Other influences included the piper Patsy Touhy, flute player John McKenna and the Flanagan Brothers. 
He remembers playing for mummers' dances (wren boys) that lasted all night. He had many sessions with the Russell brothers; Paddy Killourihy, Willie Hannon, Gerald O'Loughlin and Tom Doolan on fiddles; Micilín Conlon, Tommy Scullane, Murt O'Dwyer and Peter Griffin on accordions; and Chris Droney on concertina. Pattey Flanagan of Doolin was another influence as he had a rare collection of tunes. In the 1950s, he joined the Kilfenora Céilí Band and also played with Malachy Sweeney's Céilí Band from Armagh.
In the early 1960s, Gardiner emigrated to the US and joined his brother Mick and sister Mary in New Haven, Connecticut, where he worked on the railroad with fiddle players Pat and John Stratton, from Co Leitrim. While in the US, he issued  his first record, Memories of Clare (1962), from O'Beirne DeWitt Records. Serving with the US Army, he visited the Catskill Mountains where he met many more musicians including Paddy Reynolds, Andy McGann, Seán McGlynn, and in particular one of his heroes, Joe Cooley. 
In the early 1970s, Bobby returned to Ireland with his wife Ann, settling in Burncourt near Cahir in Tipperary. He soon completed the Comhaltas Ceoltóirí Éireann teaching diploma and shortly afterwards Prof. Micheál Ó Súilleabháin invited him to tutor in button accordion at University College, Cork, an engagement that has lasted over 30 years.
In addition to the two recordings he made in the States, he has issued a number of other recordings – Bobby Gardiner At Home (1979), The Best of Bobby Gardiner (1982) and The Clare Shout (1986). His most recent CD is Bobby Gardiner – The High Level (2010), featuring his wife Ann and his three daughters, Kelley, Fiodhna and Lynda.
Bobby's latest project is a tutor for the button accordion which will issue soon. In the sleeve notes for this publication, Martin Hayes writes: "[Bobby Gardiner's] music is a dancer's dream that works just as well to listen to. This is a difficult balance to strike but Bobby does it with ease.'
Comharcheol (musical collaboration award) – Ensemble Ériu
Ensemble Ériu was formed in 2011 and brings together some of Ireland's most exciting and experienced young musicians from a range of performance backgrounds.
The group was formed by Jack Talty and Neil O'Loghlen with a view to developing new arrangements, collaborations and ensemble-playing in Irish traditional music. Focusing specifically on the traditional musicians and repertoire associated with west and north Clare, it performs contemporary interpretations of Irish traditional music by drawing on an eclectic range of artistic influences.
Ensemble Ériu features Jack Talty on concertina, Neil O'Loghlen on double bass and flute, Matthew Berrill on clarinet, Jeremy Spencer on fiddle, Maeve O'Hara on marimba, Paddy Groenland on guitar and Matthew Jacobson on drums.
In 2013, with the assistance of the Arts Council's Deis Recording Award, the ensemble released its début album on the Raelach Records label. It met with widespread critical acclaim, receiving a four-star review from the Irish Times, which hailed it as 'one of the finest Irish albums of 2013'. John Kelly of RTÉ Lyric FM described it as 'something special', and musician and broadcaster Tony Mac Mahon called it 'very developed, soulful and meditative music from an impressive musical intelligence'.
Comprising six tracks, the album re-interprets the traditional music of performers such as Willie Clancy, Bobby Casey, John Kelly and Joe Cooley, and features sean-nós singer Saileog Ní Cheannabháin as guest vocalist on the haunting 'Seachrán Sí'. Other musicians featured on their 2013 recording are Úna McGinty on fiddle, Sam Perkin on piano and Colm O'Hara on trombone.
Having completed a successful national tour in April 2014, culminating in a sold-out performance at St James' Church, Dingle, for Féile na Bealtaine, the group enjoyed a busy summer playing festivals such as Down with Jazz, TraidPhicnic, Hotter than July to name but a few.  The group was also invited by Martin Hayes to perform at the Masters of Tradition in Bantry House in August, and worked throughout the summer on a suite of new music composed in response to selected paintings by Sligo artist Jack B. Yeats. Funded by the Arts Council's Commission Award, in collaboration with The Model Arts Centre, the music was premiered at Fleadh Cheoil na hÉireann in August 2014.
They also performed at the Cork Jazz Festival in 2014 and the Music under the Mountain Festival in Hollywood, Co. Wicklow. Plans are underway to collaborate with Tony Mac Mahon on his forthcoming album Farewell to Music.
Amhránaí (singer award) – Róisín White
Róisín Whites's origins are firmly rooted in Ulster. Her singing captures all the style and nuances of the great Ulster tradition of song. Now singing increasingly in Irish, she is a distinctive voice today.
Róisín was born in 1952 in the Mourne Mountains area of south Co. Down, number five in a family of ten, all of whom are able to sing and enjoy music. The house was full of music and it also had, as Roisín says, 'a blessing to be free from a television'. Her mother Annie was a fine, natural singer, and sang when doing her work around the house and farm. There was a piano in the upper room and visitors came from USA, and England, and there were nights of music, song and story.
Róisín spent most of her summers in the summer Irish colleges in the Donegal Gaeltacht, and has been influenced by, and has learned songs from, many Ulster and Gaeltacht singers.
She has been a guest and given workshops at festivals in these islands, in France, Tanzania and Zurich as well as in the USA, including the Smithsonian Folklife Festival in Washington 2007.
In 1976, she met the late Sarah Anne O'Neill and formed a close bond with her. Together they attended many Fleadhanna Ceoil and song gatherings for 30 years. Roisín has learned much from Sarah Anne, and has recorded some of her songs on her two CDs, The First of My Rambles (1991), and Le buíochas (2010).
Róisín is a former member of the board of ITMA, and has been on the committees of the Clare Festival of Traditional Singing and the Geordie Hanna Song Gathering, Co. Tyrone. She is currently a participant in the Man, Woman and Child project, devised by Michael Fortune and Aileen Lambert. She has participated in the recent Góilín song project also.
Róisín is now enjoying early retirement from her life as a teacher and spends a lot of her time in West Clare with her husband Alwyn Wilson, a native of York, and who also sings.
She was the recipient of Tommy Makem Award in 2012.  
Gradam Comaoine (outstanding contribution award) – Taisce Cheol Dúchais Éireann / Irish Traditional Music Archive
The Irish Traditional Music Archive was established in 1987 and is a major resource for anybody interested in Irish traditional music. Under the Directorship of co-founder Nicholas Carolan, it has become a vital institution in the dissemination of traditional music information and culture.
The Archive documents performers and performances of Irish traditional music within Ireland and worldwide. It also collects representative materials on other national music traditions, especially those most closely related to Ireland. 
It currently holds the largest multimedia collection of the music in existence – over 90,000 items comprising commercial and non-commercial sound recordings, books and serials, ballad sheets and items of sheet music, programmes and flyers, manuscripts, photographs and other images, videotapes and DVDs, melodies in digital form, and a mass of other materials such as posters and artefacts. It also holds the largest body in existence of information about the music – over 1,000,000 content items organised on unique computer catalogues.
The success of ITMA is also apparent from the number of people who have accessed and availed of its resources. These include singers, musicians, dancers, students at all levels, teachers, researchers, writers, librarians, broadcasters and publishers, arts administrators and the general public, a significant number of whom come from abroad. The materials and information are available for reference to all visitors to the Archive, free of charge. ITMA also houses an audio and video recording studio, and specialist rooms for the preservation, digitising, conserving and cataloguing of audio, video and print materials.
An information service is also provided via phone, fax, internet and post and through exhibitions and publications. Materials and information are disseminated via partnerships with RTÉ, Na Píobairí Uilleann, the Ulster Folk and Transport Museum, Gael Linn, Viva Voce Recordings, and more. ITMA is a member of many international and national archive and library networks.
The Archive currently has a core staff of ten. It receives funding from the Arts Council and from the Arts Council of Northern Ireland and from individual donors especially through its support group Friends of the Irish Traditional Music Archive. It also receives project funding from various sponsors including the European Commission.
It has been enabled to grow to its present flourishing state by the support of hundreds of private donors and by a dedicated staff headed by Nicholas Carolan.
ITMA is constantly expanding and now has network-connected work stations in Dublin, Mayo and Donegal. In 2014 it was chosen by the International Association of Music Libraries (UK & Ireland) as a winner of the prestigious Excellence Award for Music Libraries. 
For more information on the TG4 Gradam Ceoil awards visit www.facebook.com/gradamceoil or www.gradam.ie