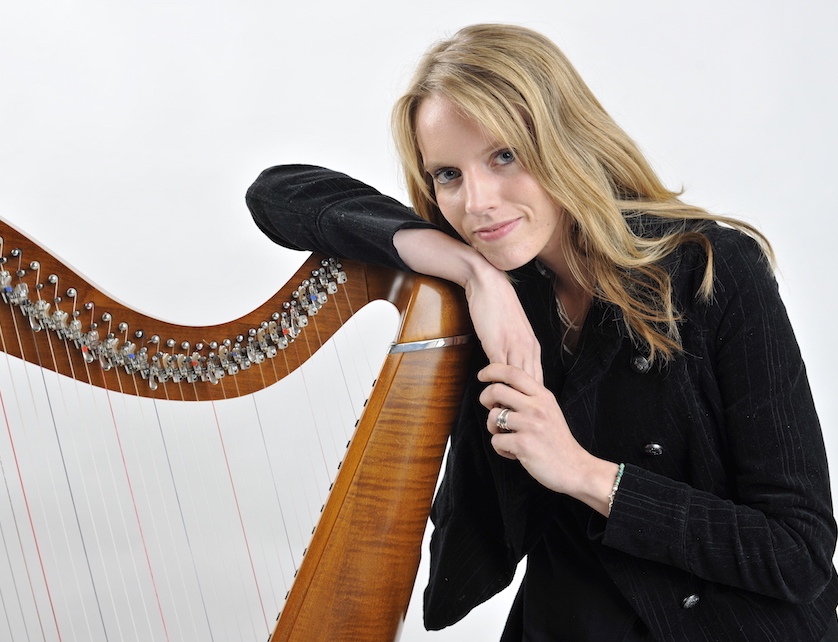 9 Harpers and 5 Pipers to Compete for Seán Ó Riada Gold Medal
7th annual competition to be broadcast live on RTÉ Raidió na Gaeltachta.
Nine harpers and five pipers will compete for the Seán Ó Riada Medal in a concert on Friday 3 February at the Rochestown Park Hotel in Cork. The event will be presented by Peadar Ó Riada and broadcast live on RTÉ Raidió na Gaeltachta from 7 pm.
This is the seventh year of the competition, which was established by Peadar Ó Riada and focuses on a different instrument each year. Previous winners include fiddle-players Aoife Ní Bhriain and Darragh Curtin, harper Oisín Morrison, uilleann piper Tiarnán Ó Duinnchinn, concertina player Cormac Begley, and flute-player Seán Gavin.
This year focuses on the harp and uilleann pipes. The competitors are: harpers Niamh McGloin (Sligo), Alannah Thornburgh (Mayo), Éadaoin Ní Mhaicín (Mayo), Úna Ní Fhlannagáin (Galway), Gráinne Fitzgibbon (Limerick), Aislinn Gagliardi (Chicago), Cathy Potter (Clare), Colm McGonigle (Belfast), and Floriane Blancke (France); and uilleann pipers Éanna Ó Croinín (Meath), Michael Coughlan (Cork), Cian Smith (Waterford), Tim Doyle (Dublin), and Jack MacPartlin (Tipperary).
One piper and one harpist will be presented with a Seán Ó Riada Gold Medal, and they will share a cash prize of €2,500.
The judges this year are Jimmy O'Brien Moran, Allan MacDonald and Laoise Kelly.
The Ó Riada competition is part of a weekend of activities. On Saturday 4 February at 2pm, there will be an information session for musicians covering music royalties, visas, funding applications and more, with an opportunity to meet with publishers, broadcasters and representatives from arts organisations. This will be followed on Saturday night by a concert of previous winners of the Ó Riada Gold Medal. There is an entry fee of €10 for the final on Friday night, a nominal fee of €5 for entry to the conference, and the concert on Saturday is free.
For further information, email claru [at] cuireadhchunceoil.ie
Published on 26 January 2017