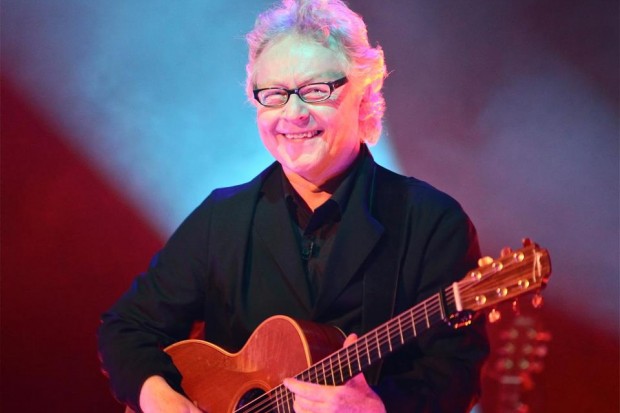 Paul Brady's Contribution to Irish Music to be Recognised by National Concert Hall
Paul Brady's 45-year career as a singer, song-writer and guitar-player is to be recognised by the National Concert Hall in a lifetime achievement award.
As well as the award, which comes with a specially commissioned bronze sculpture by John Behan, a concert celebrating Brady's work will take place at the NCH on 20 November. 
Brady's career has spanned traditional, folk, rock and pop. His influence through albums such asWelcome Here Kind Stranger, Hard Station, Andy Irvine and Paul Brady, Spirits Colliding and many more; songs such as 'The Island', 'Arthur McBride' and 'Nothing But the Same Old Story'; groups such as The Johnstons; and his skills as a solo performer, has been far-reaching over four-and-a-half decades.
The concert in November will be hosted by producer/director Dave Heffernan and special guests will be announced shortly. 
Previous recipients of the NCH's Lifetime Achievement Award include Paddy Moloney (2012), Sir James Galway (2013) and Dr Veronica Dunne (2014).
Tickets are on sale now.
Published on 27 August 2015