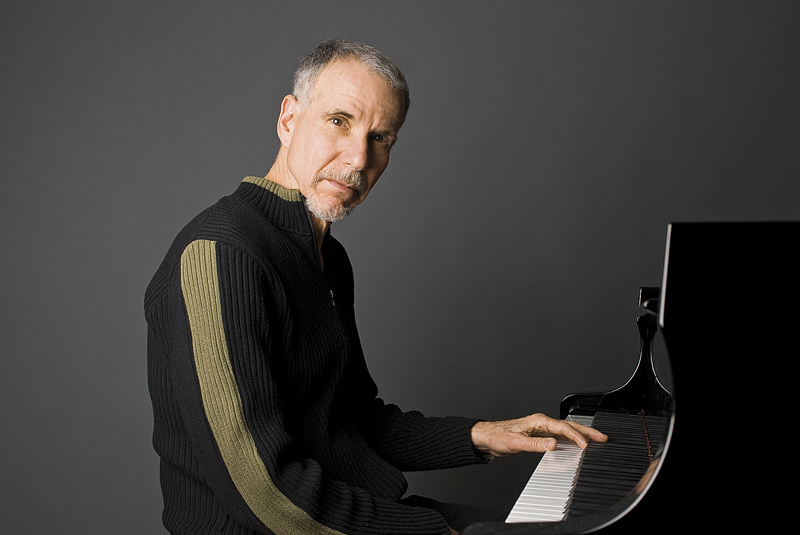 An Interview with Marc Copland
The jazz pianist and composer Marc Copland spoke to The Journal of Music this week ahead of his Irish performance with guitarist John Abercrombie. The duo appear at the National Concert Hall, Dublin, on Tuesday, 23 April.
Copland, born in 1948 in Philadelphia, started out as a saxophonist before retraining as a pianist. After moving to New York City in 1966, Copland became involved in the city's jazz scene, which had spread from the jazz clubs into a loft scene. He played with many of the city's musicians in the 1960s and 1970s — including John Abercrombie and Chico Hamilton, before disappearing from the scene for nearly a decade. Since his return as a pianist in the mid 1980s, Copland has featured on more than twenty-five releases, including the solo records Time Within Time and Poetic Motion.
Can you describe the first time you met John Abercrombie?
I was playing with Chico Hamilton's band in 1971. John was sent in as a substitute by the regular guitarist. At the end of the first set, Chico offered John the gig. He played so tastefully, we all loved it.
What, in musical terms, unites you the most as a duo?
We both listen before playing, and try to play what we really hear and feel. In practice this usually means playing a bit slower than the average, and exploring harmonies a bit more than the average.
What do you treasure most in the guitar/piano instrumental pairing?
When we get the blend going, there's a kind of orchestral palette of colors. The piano has that by itself, but with the guitar it can get so much richer.
How do you approach rehearsing together?
We know each other so well that words, while welcome, are only sometimes necessary. Pushing the boundaries of the music is important to us — we like to try and do new things with the musical elements of harmony, melody, and rhythm. But at the same time, we're really jazzers. We like it to swing, to feel good, and to make some kind of aural sense.
How would you describe your favourite venue to play in?
Answer #1: Every venue has its own vibe. Usually the places that are fun to play know what they are getting, and so they set the venue up properly to make it easier for us to do our work. Answer #2: Anyplace in Ireland.
Published on 22 April 2013