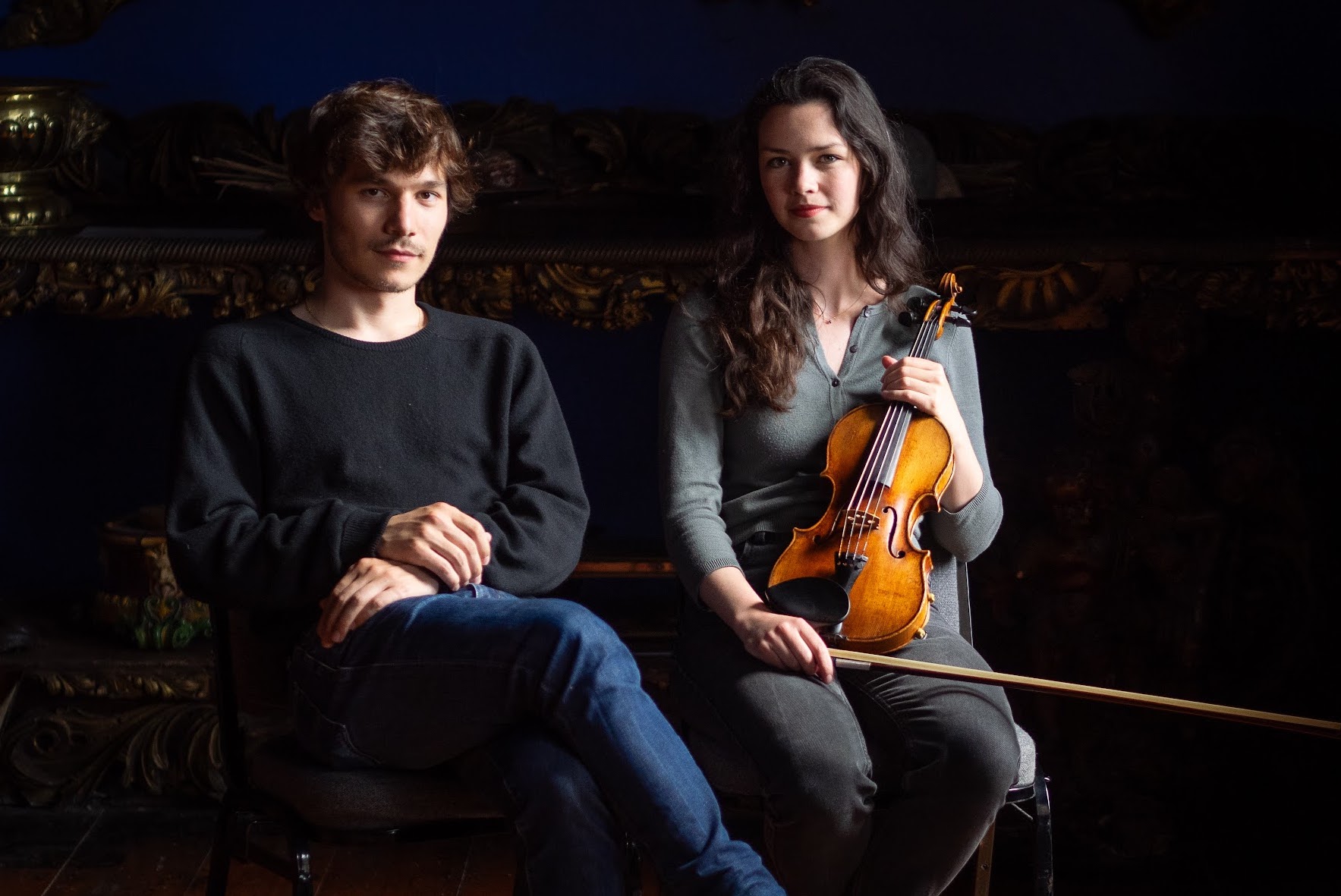 A Wealth of Musics in West Cork
The West Cork Chamber Music Festival in Bantry, Co. Cork, took place from 23 June to 2 July and featured Ensemble Diderot, Trio Gaspard, Armida Quartet, Mairéad Hickey, Anna Devin, Lotte Betts-Dean, Caroline Melzer and more. Brendan Finan reviews the final weekend.
Although I was able only to attend the concluding weekend of the ten-day West Cork Chamber Music Festival, I was still fortunate enough to catch sixteen of the festival's fifty concerts. The programme for the preceding week was not to be lightly brushed aside, including (strictly limiting things to my own interests) the premieres of new works by Donnacha Dennehy and Sally Beamish, quartets by Caroline Shaw, Biber's Mystery Sonatas, George Crumb's Black Angels, works from Kronos Quartet's Fifty for the Future, as well as a substantial helping of the central canon. That's a compelling event based only on what I missed, and I admit a subconscious worry that, as I arrived, things might be starting to wind down.
They were not.
Historically-informed performances found their place throughout the festival. At two concerts in St Brendan's Church in Bantry on Friday, Ensemble Diderot and the violinist Ariadne Daskalakis both played programmes of lesser-known baroque works. Diderot showed abundant imagination, never approaching the same idea in exactly the same way, and making these works feel as fresh as when they were written. Daskalakis created some beautiful, unearthly timbres from her violin, in the case of a work by Boccherini playing so softly (the violin part was written as accompaniment to Michael Borgstede's harpsichord) that had I not been watching I would have assumed a mechanical change – a mute or a different bow or violin. The following day's concert with Diderot's violinist Johannes Pramsohler and lutenist Jarden Dumcumb was a particular audience favourite.
I was introduced to the Berlin-based Trio Gaspard cumulatively over the course of Friday and Saturday, starting with a solo concert by violinist Jonian Kadesha performing alternating works by Telemann, Winkelman and Schnittke, each with a miniature by Kurtág acting as prelude. Kadesha played these with boundless energy and commanding technique, connecting these first six works so that he played without a break. He finished with Kurtág's Hommage à JSB and Bach's famous D minor partita, which he performed with lush phrasing and rich decorative ornamentation.
Gaspard's cellist Vashti Hunter proved a match for Kadesha's energy and passion in the nighttime concert on Friday. The selection of works showed the pair's range, from the sparkling and spare Ravel duo to a brooding work by the twentieth-century Greek composer Nikos Skalkottas. The early Xenakis piece that opened the performance, Dhipli Zyia, was downright playful. They were joined by the group's pianist Nicholas Rimmer for the following evening's performance of Dvořák's 'Dumky' trio. Again vigorous and exciting, I found this performance almost too much to take; the group plays with a relentless drive and weight not unlike Mischa Maisky. Not a millimetre of bow hair goes unused.
My overwhelmed response to the 'Dumky' may not have been helped by the preceding performance by Nurit Stark of Valentin Silvestrov's Five Pieces for violin and piano, with Rimmer again accompanying, which I would happily have left as the last piece I heard of the festival. These were heart-stoppingly beautiful, played with supreme delicacy, and hardly a breath could be heard in St Brendan's Church throughout.
Stark also performed Ernest Bloch's two suites for unaccompanied violin at the beginning of the evening concert at Bantry House on Friday. She clearly knows these melancholy, insular works intimately, and there was a power and immediacy to her playing.
At the same concert, a trio made up of Viviane Hagner (violin), Claudio Bohórquez (cello), and Lilit Grigoryan (piano) performed Brahms' second piano trio and Mendelssohn's first. The Brahms had several beautiful moments – the close of the second movement struck particularly well – but the Mendelssohn was more convincing, with a more coherent through-line. Hagner and Grigoryan returned to Bantry House the following afternoon for the four o'clock Crespo series concert with works by Brahms, Babajanian, and Bartók. Here the Brahms was deeply moving throughout, but the standout work was Babajanian's fiery and tumultuous violin sonata. The performers were thoroughly in sync, Grigoryan picking up Hagner's pizzicato passages with deft touch on the piano, or the two unleashing a flood of emotion.
Keening songs
When Dáirine Ní Mheadhra created the Irish Language Art Song Project in 2019, her ambition was to allow the language to penetrate the classical world more than the handful of extant works, by commissioning international composers and allowing the resulting songs to be put into Creative Commons. I think Anna Devin's programme with pianist Deirdre Brenner was exactly what she had in mind. This was a masterclass in concert programming, taking Anna Pidgorna's Amhráin Chaointe ('Keening Songs') from the project and using them as the basis for a set of three miniature song cycles alongside songs in English by Rebecca Clarke, Samuel Barber, and others. Each section concluded with one of Pidgorna's songs, and there was a real sense of cogent narrative in the collection. The first two are a journey of increasing darkness, ending on a profound ellipsis in 'Caoineadh na Máthar dá hIníon' ('Mother's Lament for her Daughter'), before the last third introduced lighter ideas, finishing with the raucous 'Caoine Magaidh' ('Joking Lament').
Devin was not the only singer to perform on Saturday. In the main evening concert, after Trio Gaspard, mezzo-soprano Lotte Betts-Dean sang Jake Heggie's Camille Claudel: Into the Fire with Armida Quartet accompanying. These songs are in the post-Copland American style – expressive, imaginative and clean. The cycle focuses on the thoughts of the sculptor Claudel on her last day before being institutionalised, reflecting on her work and on her relationship with Rodin. The music is clearly sympathetic with Claudel, though for me perhaps a little too close to superficial at times, but the performance was colourful and moving.
The soprano Caroline Melzer closed proceedings on Saturday night with the late concert at Bantry House, with songs from Mahler's Des Knaben Wunderhorn and Rückert-lieder. These were simply sublime, the second time in the day that a performance had brought the audience to utter stillness. Mahler often wrote difficult music for voice, but the sort that, when it's sung well, is transcendent. The second half of the concert offered several of these moments, in 'Um Mitternacht' and, especially, the piercing highs of 'Ich bin der Welt abhanden gekommen'.

Lotte Betts-Dean (Photo: Ben Ealovega)
New quartets
Sunday allowed what festival founder and director Francis Humphrys calls 'the most important part' of the festival: after attending masterclasses throughout the week, six quartets of young performers took the stage. Some allowances must be made for the performers' pre-professional position, but fewer than you may think; the quartets Treske and Inis stood out in particular with energetic and cogent performances of Bartók and Ravel, as well as Westland Baroque, for their interest in exposing lesser-known work.
Treske – keeping busy – had also premiered one of the three winning works of the festival's composition competition, Leah Mullen's evocative and dark The Hartford, 1894 the previous day, along with performing Carrot Revolution by Gabriella Smith (one of those pieces I found great, chaotic fun, but heard others in the audience grumbling about afterwards).
Otherwise, Sunday's concerts largely stayed within the more central classical/romantic wing of the chamber music repertoire, with a trio of Mozart quartets performed by Armida in the morning, and a finale concert featuring Mozart, Beethoven, Rachmaninov and Brahms. Armida played the Mozart with wonderful balance and clarity, a reminder that when the composer is well-played his music has a disarming simplicity.
At the finale, Viviane Hagner and violist Emma Wernig found a similar balance in Mozart's duo for violin and viola in B flat. Mairéad Hickey and Jérémie Moreau played Beethoven's op. 96 violin sonata leaning into the romantic side of the composer's voice, with some lovely dynamics and tone control.
The second half featured Rachmaninov's cello sonata, with Lilit Grigoryan playing the notoriously tricky piano part with facility, and Bohóquez' cello expressive and weighty, and a thrilling performance of Brahms' string sextet featuring a number of the featured musicians from throughout the festival.
Reviewing last year's festival, James Camien McGuiggan described West Cork Chamber Music Festival as a 'musical haven', and wondered if enough Irish people knew 'just how special a festival it is'. Attending for my first time this year, I found the same: the standard of the music and the reputation of the festival draws international audiences. And repeat audiences – I don't think I spoke to anyone else who was there for the first time. It's the breadth I think that impressed me most – from historically-informed baroque to the relentless dissonance of some modernist works. It's the sheer wealth of musics that strain to fit under the umbrella term of chamber music that's almost impossible to grasp if you're not there, and which is so rich you may not even know what you've missed. It's a panoply of almost delirious quality and scope – works in four hundred years' worth of genres, in styles ranging from the traditionalist to the adventurous, and always played to the highest standard.
West Cork Music's upcoming events include the West Cork Literary Festival (7 to 14 July) and Masters of Tradition (23–27 August). Visit www.westcorkmusic.ie.
Published on 6 July 2023
Brendan Finan is a teacher and writer. Visit www.brendanfinan.net.