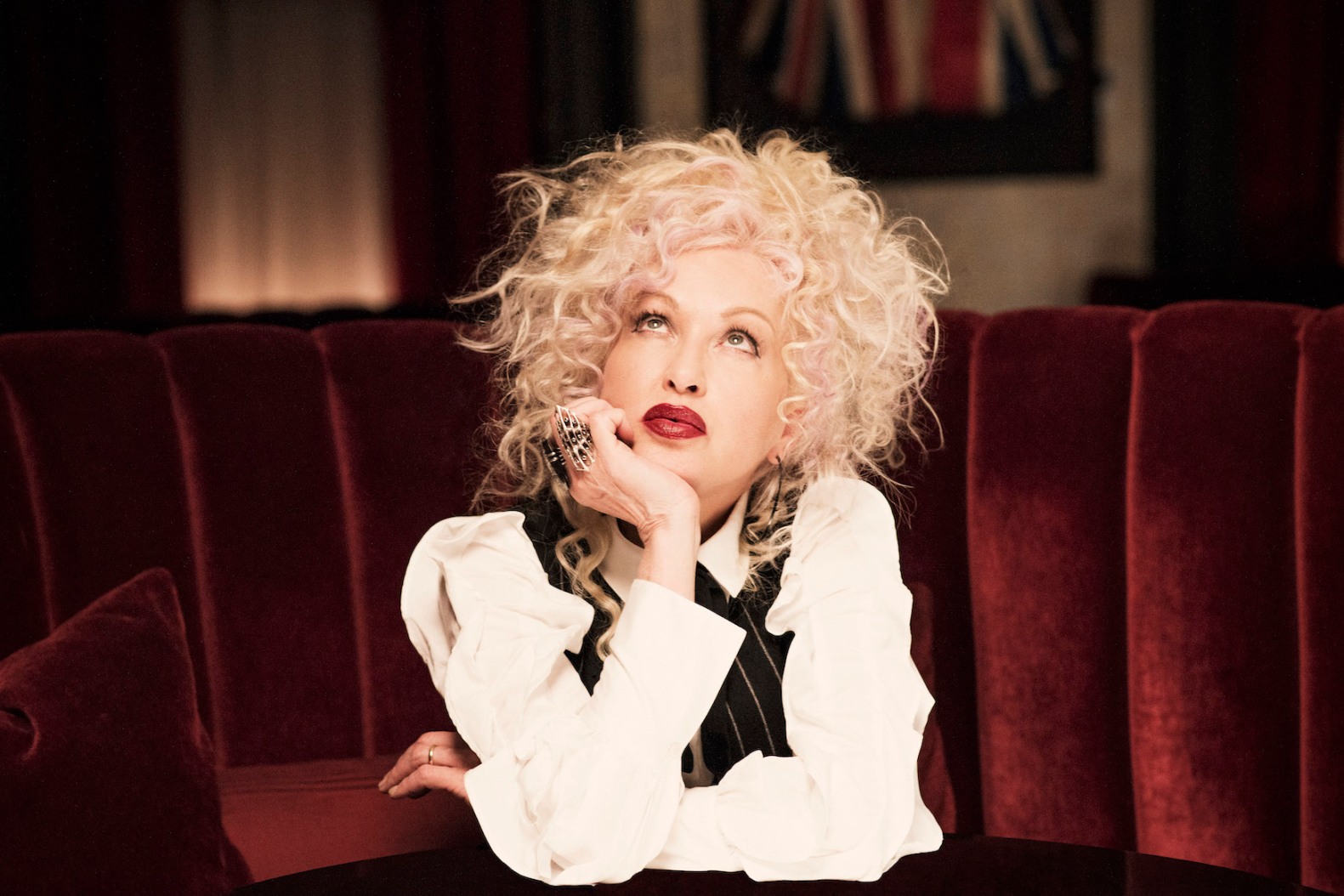 Music Films at Galway Film Fleadh 2023
Cyndi Lauper, Joan Baez, Inishowen Song Project, the electronic and hip hop music scenes in Ireland, 1970s Scottish Punk band The Skids, and Gary Young of Pavement all feature in this year's films.
The Galway Film Fleadh takes place this year from Tuesday 11 to Sunday 16 July and features 95 feature films from 43 countries including 21 world premieres and 60 Irish premieres. There will also be the Galway Film Fair industry events and short film screenings, panel events and masterclasses throughout the week. 
The 2023 programme includes a selection of music films including documentaries on Cyndi Lauper, Joan Baez, the Inishowen Song Project and the electronic and hip hop music scenes in Ireland. See full details below:
Love Without Walls (12 July, Town Hall Theatre)
Love Without Walls by director and writer Jane Gull and producer Karen Newman follows the story of a couple – Paul and Sophie – who fall behind on rent and become homeless. The film shows how their shared love of music gives them strength through their struggles and the harsh conditions of living on the streets. The film features an original soundtrack by Niall McNamee who also stars as Paul. Love Without Walls was the winner of the Best UK Feature award at both the Manchester Film Festival and London Independent Film Festival. This screening is its Irish premiere and there will be a post-show discussion.  
Louder Than You Think (12 July, Town Hall Theatre) 
This documentary follows the life of Gary Young, the original drummer of US indie rock band Pavement. Winner of the SXSW 2023 Audience Award for the 24 Beats Per Second screening section, Louder Than You Think looks at Young's journey through drug and alcohol abuse and how it was both a driving force for him as a drummer and led to his eventual fall from fame. 30 years on, Young is dealing with the health effects from a life of alcohol and drugs, and still drumming. 
— Louder Than You Think (@LTYTdoc) March 24, 2023
The Skids: Revolution (13 July, Pálás Screen 1)
The Skids: Revolution is a music documentary about the 1970s Scottish Punk band The Skids. It traces their story from their working-class upbringing in Dunfermline to their rise to fame and their contribution to the punk movement. Directed and written by Colin J. Graham and Laura Graham, this will be the film's world premiere. 
Joan Baez I am a Noise (14 July, Pálás Screen 1)
Joan Baez I am a Noise by directors Miri Navasky, Karen O'Connor and Maeve O'Boyle is an immersive documentary following the legendary folk singer and activist on her final tour. It explores a range of elements of Baez' life and music including her extensive back catalogue, personal stories including her civil rights work with Martin Luther King, and her young romance with Bob Dylan. This Irish premiere will be followed by a post-show video-call discussion with Baez. 
Ó Bhéal (14 July, Pálás Screen 1)
Ó Bhéal is a documentary looking at the electronic and hip hop music scenes in Ireland today, focusing on four artists and their artistic processes. Featuring Irish-language rappers Seán 'Mory' Ó Muirgheasa and Oisín Mac, producer and multi-instrumentalist Fehdah, and Limerick rapper Strange Boy, this black-and-white film tells the story of a particular moment in time in Irish music. Directed by Ciara Nic Chormaic and produced by Jennifer Healy. 
The Graceless Age – The Ballad Of John Murry (15 July, Pálás Screen 1)
The Graceless Age – The Ballad Of John Murry, which will receive its world premiere at the festival, follows the story of American singer-songwriter John Murry. Murry released his acclaimed album The Graceless Age in 2013 before his addiction to heroin sent his career and life downwards. The film follows the artist after he has moved to Ireland and embarks on a road trip, taking him from his home in County Clare to his native Mississippi, visiting his former collaborator Mike Timmins in Toronto. The documentary charts the artist's journey from near death to a new zest for life and art. 
It's A Fine Thing To Sing (15 July, Pálás Screen 1)
Set in the landscape of the Inishowen peninsula in North Donegal, this film focuses on the Inishowen Song Project and explores the local tradition of music and song. Directed by Bob Gallagher and produced by Robert Gallagher, the film features Ian Lynch of Lankum, Ye Vagabonds and The Henry Girls.
Let the Canary Sing (16 July, Town Hall Theatre) 
Documentary maker Alison Ellwood follows Cyndi Lauper's story through exclusive never-before-seen footage and interviews and explores her career that included chart-topping pop hits 'Girls Just Want to Have Fun', 'Time After Time' and 'True Colors'. The film also looks at her success on Broadway and her activism for women's and LBGTQ+ rights, along with interviews with some of her closest friends and family. Lauper will attend the screening and it will be followed by a post-show discussion with the singer.
Virtual reality opera
As part of the festival, there will also be an installation of Irish National Opera's virtual reality opera by composer Finola Merivale and librettist Jody O'Neill Out of the Ordinary (As an nGnách) on 13 July; and the Irish premiere of Knowing the Score – a film by director Janine Hosking on the conductor Simone Young (15 July). Short films taking place throughout the festival include Cantata – a look at main character Darren discovering solace from his anxieties through the medium of opera (15 July); Down The Market, a documentary filmed over one day in February 2023 in the now closed Smithfield Fruit and Veg Market featuring singers and traders (13 July); and Ativio, a story about an 11 year-old boy in a small village in Togo who dreams of playing the piano (13 July). 
For the full programme information and booking, visit https://www.galwayfilmfleadh.com/
Subscribe to our newsletter here. 
Published on 4 July 2023