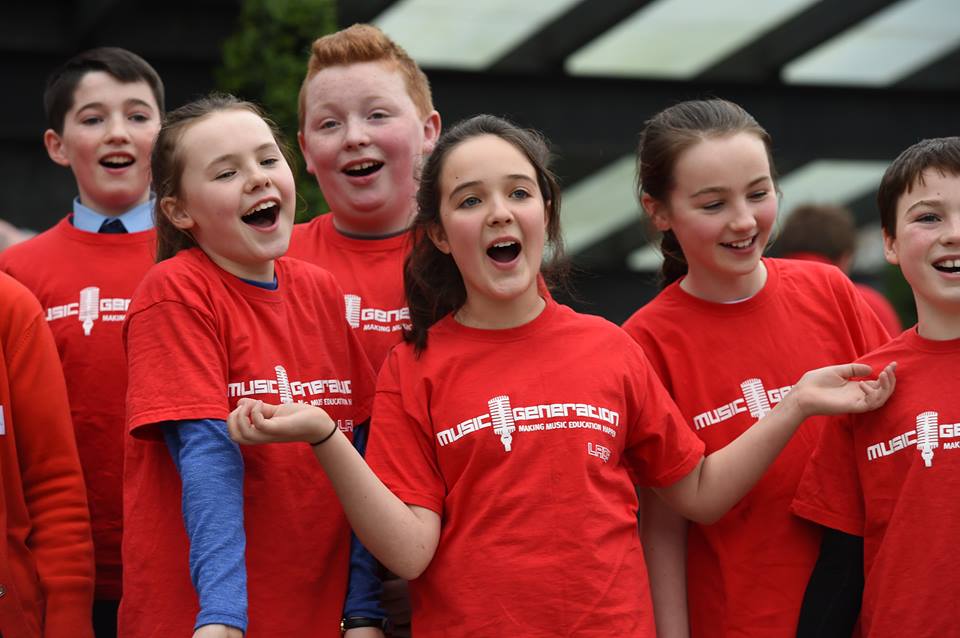 Music Generation Announces 9 New Areas for Programme Expansion
Funding of €6.3m from U2 and The Ireland Funds to make music tuition available to thousands more children.
Following the news in July that Music Generation had secured €6.3m from U2 and The Ireland Funds to expand its music education programme, the national music education programme has now announced nine new areas that will receive funding to create increased access to music tuition for children and young people.
The nine new areas – selected following a call for applications in May – are:
Cavan/Monaghan
Dún Laoghaire-Rathdown
Galway City
Galway County
Kilkenny
Leitrim
Roscommon
Waterford
Wexford
The programmes will be managed and delivered by local Music Education Partnerships in each area. Operating on a 50/50 matched funding basis, these new partnerships will receive an investment of €5m and will also generate a further €5m in local investment over the next five years.
 
The new partnerships will be established on a phased basis, with five areas commencing planning immediately and a further four expected to get underway in 2018.
It is anticipated that the new programmes will create substantial employment opportunities for musicians in each area, as well as offering access to vocal and instrumental tuition to thousands of children and young people.
 
Speaking on the announcement of the Phase 2 expansion, U2's The Edge said:
This is a really important moment for Music Generation. Our ambition is for every child and young person in Ireland to have access to tuition and this next phase of expansion brings us ever closer. Huge thanks to both the Government and The Ireland Funds for their ongoing commitment to a programme of which we, as a band, are immensely proud.
Minister for Education and Skills, Richard Bruton TD, commented:
My Department wholeheartedly believes in the importance of facilitating access to music for children and young people, which unlocks their creativity and can help them reach their potential in all areas of their education. Through our ongoing annual €2.5m funding of Music Generation's first phase, and our commitment to  co-funding the nine new areas into the future, we will work together with all partners to ensure the continued success of this important non-mainstream music education programme.
Music Generation already creates access to music tuition for more than 41,000 children and young people annually in Carlow, Clare, Cork City, Laois, Limerick City, Louth, Mayo, Offaly/Westmeath, Sligo, South Dublin and Wicklow. 
  
For further details, visit www.musicgeneration.ie
Published on 20 September 2017