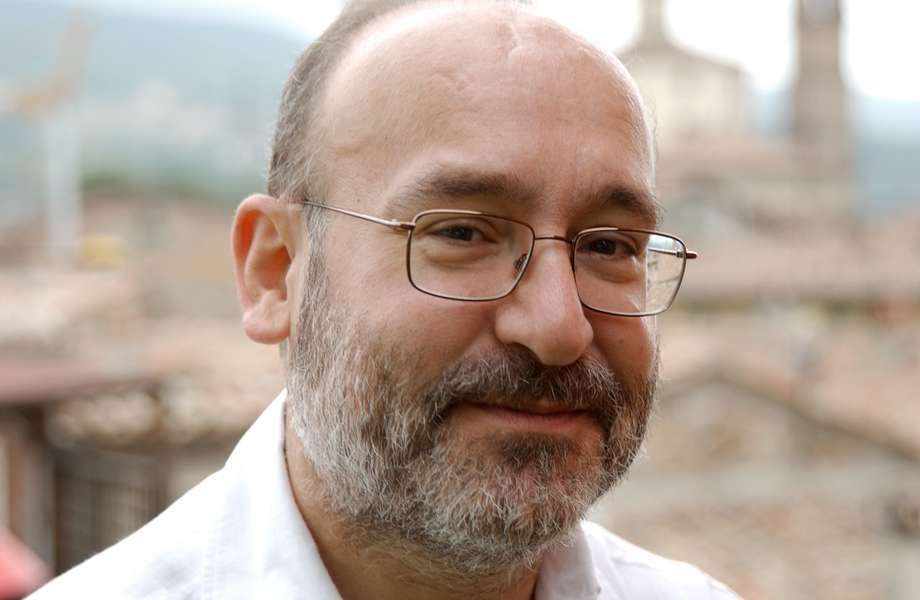 Salvatore Sciarrino to Visit Ireland for Louth Concerts
Latest composer coup for Louth Contemporary Music Society.
The renowned Italian composer Salvatore Sciarrino will visit Ireland for the first time this June for several concerts of his work presented by the Louth Contemporary Music Society.
Among the works that will be performed on 24 June in various venues in Dundalk are Let Me De Before I Wake, performed by Paris-based US clarinettist Carol Robinson; La perfezione di uno spirito sottile for flute (Matteo Cesari) and voices (Valentina Coladonato); the Irish premiére of 12 Madrigali performed by Neue Vocalsolisten Stuttgart; and Trovare un equilibrio performed by Cesari and the Quartetto Prometeo. There will also be a public interview with the composer at St Nicholas' Church of Ireland.
Described as 'Italy's foremost living composer after Berio', Sciarrino's music 'inhabits an instantly recognisable soundworld of fragile, fleeting events that are often teetering on the edge of inaudibility'. While his work has been performed in Ireland by ensembles such as Concorde, Crash Ensemble, The Fidelio Trio and more, the last major presentation of his oeuvre was at the Sligo New Music Festival in 2003, which was curated by composer Ian Wilson. Last June, Liam Cagney observed in The Journal of Music:
Over the past decade the climate has changed for new music in Ireland. Where in the early 2000s a large-scale new music festival could focus on Luciano Berio's music … a festival of, say, Salvatore Sciarrino's music in 2016… is all but inconceivable.  
Despite this, just twelve months later Louth Contemporary Music Society will pull off another first by having the composer attend a day-long celebration of his music. The Society has previously hosted composers such as Arvo Pärt, Terry Riley and Christian Wolff.
Commenting on the event, Founder and Director of LCMS, Eamonn Quinn, said
Sometimes when things come together in music you intuitively know it will be special, magical and unforgettable. … LCMS  are over the moon that this major figure in European music has decided to visit Louth. A self-taught composer, Sciarrino has become one of the best known and respected European composers working today, with more than 100 recordings of his work. … Saturday's events culminate with a public interview with Sciarrino before what promises to be a stunning performance of his masterpiece 12 Madrigali by Neue Vocalsolisten Stuttgart.
The Space Between and The Louth Work
The day-long series of events dedicated to Sciarrino on 24 June will be preceded on Friday 23 June by the world premiere of LCMS's latest commission, Jürg Frey's The Ephemeral Opera: The Space Between, a work that moves between opera, song cycle and silence. Swiss composer Frey is a member of the Wandelweiser Komponisten Ensemble and previously collaborated with LCMS in June 2016.
Ahead of the Sciarrino and Frey events, LCMS is also presenting another world premiere on 29 April. Scottish composer James Dillon's The Louth Work – Orphic Fragments will be one of the main events of the Drogheda Arts Festival, performed by Crash Ensemble with Peyee Chen and conducted by Sinead Hayes. The Louth Work  sets ancient texts, attributed to Orpheus himself, interspersed with poetry from Petrarch, Apollinaire and Allen Ginsberg. 
For full details on all LCMS events, visit www.louthcms.org
Published on 27 February 2017