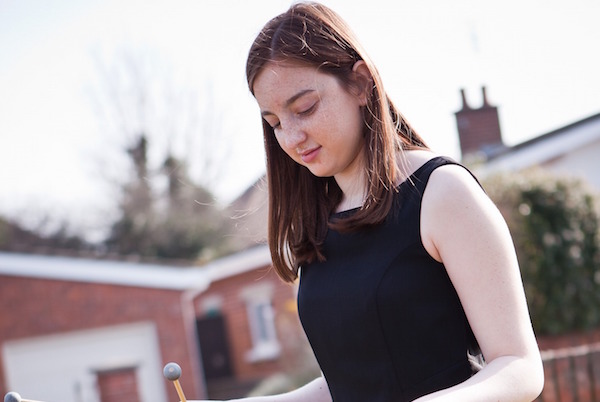 West Cork Winning Composers, Hard Rain Young Artist, GMR Commission, plus NI Composer Showcase
Winners announced for West Cork composing competition, Cathryn Lynch announced as Hard Rain Young Artist, Greg Caffrey commissioned by Galway Music Residency, plus NI Composer showcase on 9 May.
Following a call for works last November, four joint winners have been announced for the 2018 West Cork Chamber Music Festival Composition Competition.
The works will be performed and discussed in a workshop on 1 July with festival composer-in-residence Deirdre Gribbin, and the official premieres – performed by the Doolan, Halcyon, Beckett and Red Abbey Quartets – will take place on 2, 5, 6 and 7 July.
The four works are Key Chain by Omar Zatriqi; Machair by Lisa Robertson; Procession for String Quartet by Daragh Black Hynes; and Blue by Darragh Kelly.
Last year's winners were Martin Keary, Daniel McDermott, Alex Dowling and Emma O'Halloran, who has since been announced as a winner of the Hildegard Competition in the US.
For full details of this year's festival, visit www.westcorkmusic.ie
—
Eighteen-year-old Belfast percussionist Cathryn Lynch has been announced as Hard Rain Young Artist for 2018/19. Lynch will be performing with the Hard Rain SoloistEnsemble as part of the contemporary music ensemble's next season. This September, Lynch begins an undergraduate degree at the Royal Birmingham Conservatoire.
The Director of Hard Rain, composer Greg Caffrey, has also just been selected by the Galway Music Residency and Galway City Council Arts Office to compose a new work for ConTempo Quartet as part of a three-year commissions initiative.
Hard Rain will perform the final concert of its 2017/18 season on Saturday 12 May at the Crescent Arts Centre, Belfast. They will perform work by David Byers, Ton Bruynel, John Buckley, Piers Hellawell, Greg Caffrey, Kevin O'Connell, Frank Corcoran, Ian Wilson and Hans Werner Henze. To book tickets, visit crescentarts.org.
—
Finally, on Wednesday 9 May at the Crescent, Moving On Music will showcase work by the three composers on its Emerging Artist Programme, Áine Mallon, Christopher McAteer and James Joys. The event will be hosted by Evonne Ferguson of the Contemporary Music Centre. For more, visit www.movingonmusic.com.
Published on 30 April 2018