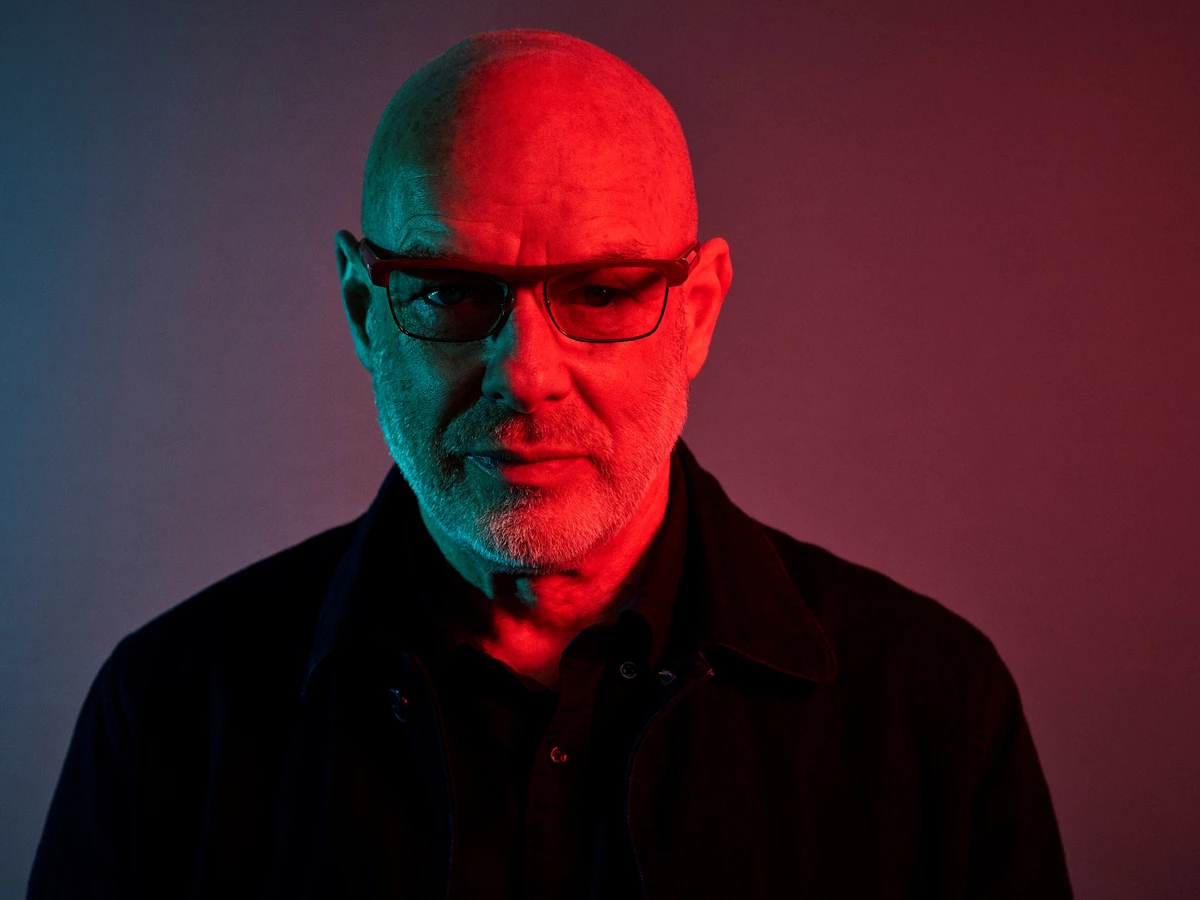 'Science discovers, art digests': Brian Eno to Host Cop26 Discussion on Artists and the Climate Crisis
UN Climate Change Conference in Glasgow (31 Oct–12 Nov) to include a number of music events to highlight environmental emergency.
Musician Brian Eno will host a discussion titled 'Arts and the Imagination' on 12 November at the COP26 conference in Glasgow, which is a pivotal political event in the global movement to address climate change.
The discussion, which will explore the role of artists and the arts in responding to the environmental emergency, will feature multimedia artist Carolina Caycedo, science fiction writer Kim Stanley Robinson, poet Ben Okri, journalist Rosie Boycott, artist Wilson Oryema and writer Neil Gaiman.
'Just as we need climate scientists to present the facts, we need the arts and culture to help us think and feel and talk about the climate crisis at all levels,' say Eno and event producer 5x15.
The conversation needs scientists – but it urgently needs artists too. Science discovers, art digests. Art and culture tell us stories about other possible worlds, lives, and ways of being. A novel or a film invites us to experience an imaginary world and see how we feel about it. Culture is where our minds go to experiment, to try out new feelings.
The event is one of a number of music and culture events at the UN conference, which will have representation from governments from around the world and has four main goals: To secure global net zero by mid-century and keep 1.5 degrees within reach; to adapt to protect communities and natural habitats; to mobilise climate finance; and to work to finalise the Paris Rulebook (the rules that make the Paris Agreement operational) and accelerate action to tackle the climate crisis through collaboration between governments, businesses and civil society. 
Nature ain't a luxury
There are a number of other musical events taking place at the conference including The Farewell Glacier by poet Nick Drake (2 Nov.) with music by Emma Donald and Isbel Pendlebury; Fear of the Green Planet (4 Nov.), a participatory music project by KMT Freedom Teacher; 'Nature Ain't a Luxury – Why Young Black & Brown People feel alienated from Nature in the UK & the West' presented by musician Louis VI (6 Nov.); a screening of The Great Green Wall, a music documentary exploring Africa's Great Green Wall; and Into the Amazon, a solo cello composition by Emily Burridge (8 Nov.). 
The Royal Scottish National Orchestra has also announced that it will release a recording of a new version of Haydn's The Creation on 3 November to mark the event. The performance features newly commissioned poetry by Scottish poet Hollie McNish that juxtaposes modern environmental concerns with Haydn's work. The RSNO Junior Chorus will also perform at COP26 a selection of works by Bob Chilcott, Errollyn Wallen, Shruthi Rajasekar and Claire McCueat. 
Also marking the event are Music Declares Emergency and HarissonParrott, who will host an online discussion on Sustainability in Orchestras, and UMA Entertainment will host a day of music and talks in Glasgow on 6 November with Aurora, Nick Mulvey, Sam Fischer and Andy Cato.
For further details on COP26, visit https://ukcop26.org.
Published on 27 October 2021