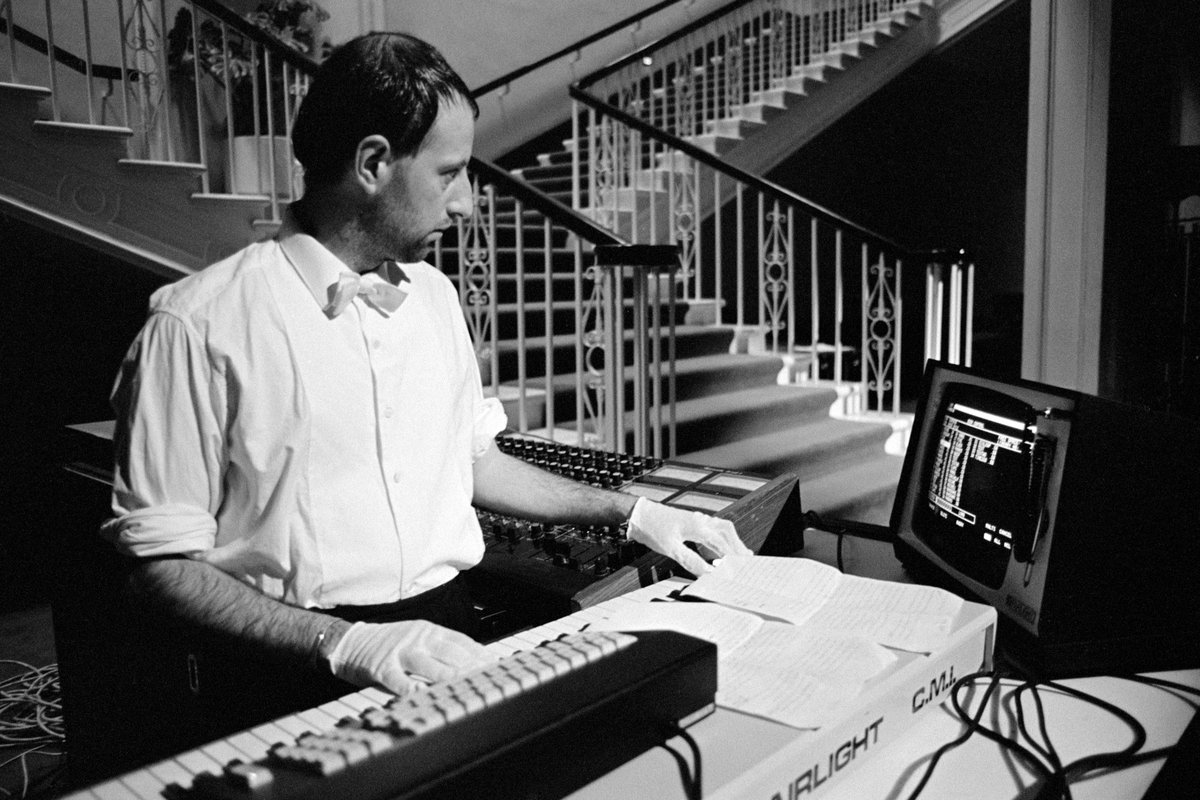 7 Music Films to See at the Galway Film Fleadh
Roger Doyle, The Slits, The Go-Betweens, folk collector Alan Lomax, singer-songwriter Adrian Crowley, Adam Gussow and Sterling 'Mr Satan' Magee all featured in this year's Fleadh.
The 30th Galway Film Fleadh, which runs from Tuesday 10 to Sunday 15 July has a music strand again this year. From a documentary on the composer Roger Doyle to an exploration of American song collector Alan Lomax's visit to Ireland, here's seven music films being screened this week.
The Curious Works of Roger Doyle (12 July, 6.30pm, Pálás Screen 1)

Brian Lally's study of the composer Roger Doyle. The film follows Doyle from August to November 2016 as he prepares for the staging of one of his most ambitious musical projects, his first electronic opera, Heresy.
Along the way, the film looks back at Doyle's work and takes an audio-visual journey through the highlights of his musical output, spanning five decades and ranging from classically influenced piano to feature-film scores and experimental electronica. Tickets. 
Nico, 1988 (Friday, 13 July, 9.45pm, Pálás Screen 3)

Set in Paris, Prague, Nuremberg, Manchester, the Polish countryside and the Roman seaside, Nico, 1988 is a road movie dedicated to the last years of Christa Päffgen, known by her stage name 'Nico'.
One of Warhol's muses and singer for The Velvet Underground, Nico, 1988 is the story of a rebirth, of the woman beyond the icon. Tickets.
Satan & Adam (Thursday 12 July, 8.15pm, Pálás Screen 2)
In 1986, harmonica player Adam Gussow asked if he could jam with one-man band Sterling 'Mr Satan' Magee. This Jewish Ivy League graduate and black Mississippi blues man made an unlikely pair, but their musical stylings aligned.
After a celebrated debut record, the duo rose to international acclaim, but it was cut short when Mr Satan mysteriously disappeared. Satan & Adam captures a journey of friendship, heartbreak and the transformative power of music. Tickets.
Lomax in Éirinn (Wednesday 11 July, 8pm, Pálás Screen 1)

When American folk music collector Alan Lomax arrived in Ireland in 1951, his aim was to preserve a tradition. He wrote: 'The last notes of the old, high and beautiful Irish civilization are dying away. A civilization which produced an epic, lyrical and musical literature as noble as any in the world.' Twenty years later, his recordings would help inspire the 1970s revival of Irish music by bands such as Planxty, The Bothy Band and Clannad.
Lomax in Éirinn, presented by Pól Brennan of Clannad, features performances from Steve Earle, Clannad, Slow Moving Clouds, The Tulla Ceilí Band and Nell Ní Chróinin (all performing music that Lomax preserved). Tickets.
The Science of Ghosts (Wednesday 11 July, 8pm, Pálás Screen 2)

Niall McCann's observational drama on Irish musician Adrian Crowley. While being interviewed for his latest album, an interruption causes Crowley to ponder – what would a film about his life be like? Could it ever really reflect who he is? His imagination takes him – and the audience – on a journey as he becomes a ghost visiting his own life, past and future. Featuring Radie Peat of Lankum, Brigid Mae Power, the Crash Ensemble and the writer Kevin Barry. Tickets.
Here to Be Heard (Sunday 15 July, 6.45pm, Pálás Screen 2)

Here to Be Heard tells the story of The Slits, the world's first all-girl punk rock group, from their original formation during the days of punk rock in mid-70s London, through their individual stories of struggle, to when the band reformed in 2005. Tickets.
The Go-Betweens: Right Here (Sunday 15 July, 6.45pm, Pálás Screen 3)
The Go-Betweens: Right Here is a story of discovery, uncovering the passionate, creative and fraught relationships that formed one of the most influential bands in Australian rock. An investigation into the exhilarating, unpredictable and precarious lives of musicians, revealing the price they pay to pursue their art. Tickets.
For the full programme of this year's Galway Film Fleadh, visit www.galwayfilmfleadh.com.
Published on 10 July 2018