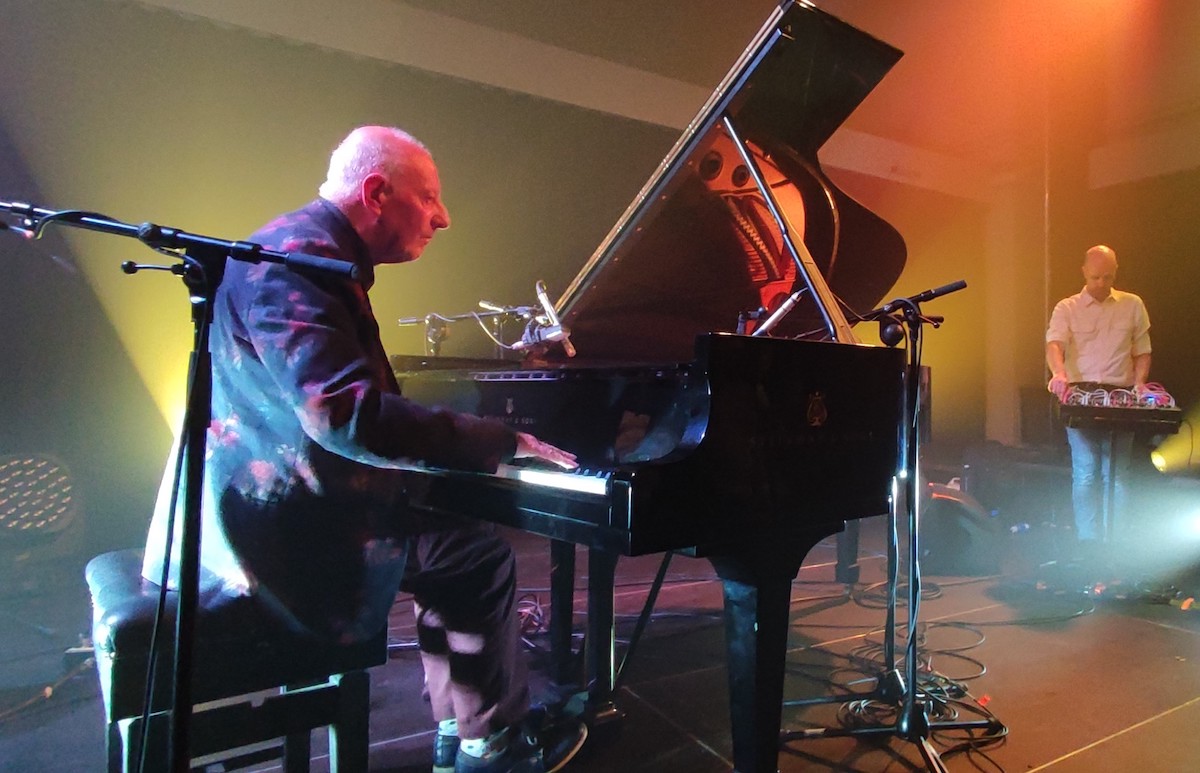 Aoife Ní Bhriain to Premiere Roger Doyle Work at Clonmel Junction Arts Festival
Festival takes place from 1 to 9 July and also features Steve Wickham, Mairéad Buicke, Aisling Kenny and Eamon O'Malley.
Clonmel Junction Arts Festival takes place next month and features a programme of music, theatre, dance, talks, workshops, film, family events and more in venues across Clonmel, Co. Tipperary, from 1 to 9 July. 
The opening night of the festival will present the world premiere of a new work by composer Roger Doyle, In the Dreemplace. The work, which was commissioned by the festival, was inspired by James Joyce's Finnegans Wake and will be performed by violinist Aoife Ní Bhriain. The concert will also feature Doyle performing film and theatre piano music from throughout his career, and actor Derbhle Crotty performing extracts from Doyle's recent albums Finnegans Wake – Suite Of Affections Vols 1 & 2. 
The concert will take place in the South Tipperary Arts Centre (STAC) Chapel – a newly opened arts space in the town – that has been set up as a hub for music throughout the festival. 'We wanted to create a "listening venue" for music, partly based on feedback from local musicians about what they need, and the new STAC Chapel is an ideal space for that,' said Artistic Director Cliona Maher. 'We're installing a baby grand and have programmed a really broad range of concerts and events so that there's a bit of something for everyone.'
Electronic, classical, traditional, jazz, dance
Also taking place in the venue is a performance of Vale, the new music project of local songwriter and producer Eoin Hally (4 July); a concert with composer and pianist Eamon O'Malley who will perform an original work for keyboard with influences from contemporary, electronic and dance (7 July); and a recital of classical music by female composers – presented by partner organisation Finding a Voice – with soprano Aisling Kenny and pianist Yonit Kosovske (2 July). 
On 8 July, the festival will present Divine Madness, a dance opera based around the performances of a soprano (Mairéad Buicke), three dancers and a pianist (Aoife O'Sullivan), featuring works from Verdi, Puccini, and Strauss. The work explores the physicality of the soprano in the context of dance. 
Also performing during the festival is fiddle player Steve Wickham with guitarist Jane Willow and jazz pianist Scott Flannigan (6 July); jazz and folk singer Edel Meade and pianist Eamonn Flynn, who will present a programme blending Irish traditional music with jazz, gospel, soul and blues (5 July); and chamber music group Duo Anima – featuring Andreea Banciu on viola and Aileen Cahill on piano – will perform with clarinettist Conor Sheil a concert of light, summer music, including works by Mozart, Ina Boyle, Francaix and Poulenc (9 July). 
The festival's music programme also includes a music trail of local bands and musicians performing throughout the festival in different pubs and venues in the town, a drumming workshop, a performance of an experimental indian dance piece, a virtual reality experience of music and storytelling, an outdoor acrobatics and circus event, and a parent and baby concert event. 
For further information and tickets, visit: https://www.junctionfestival.com/
Subscribe to our newsletter.

Published on 27 June 2023