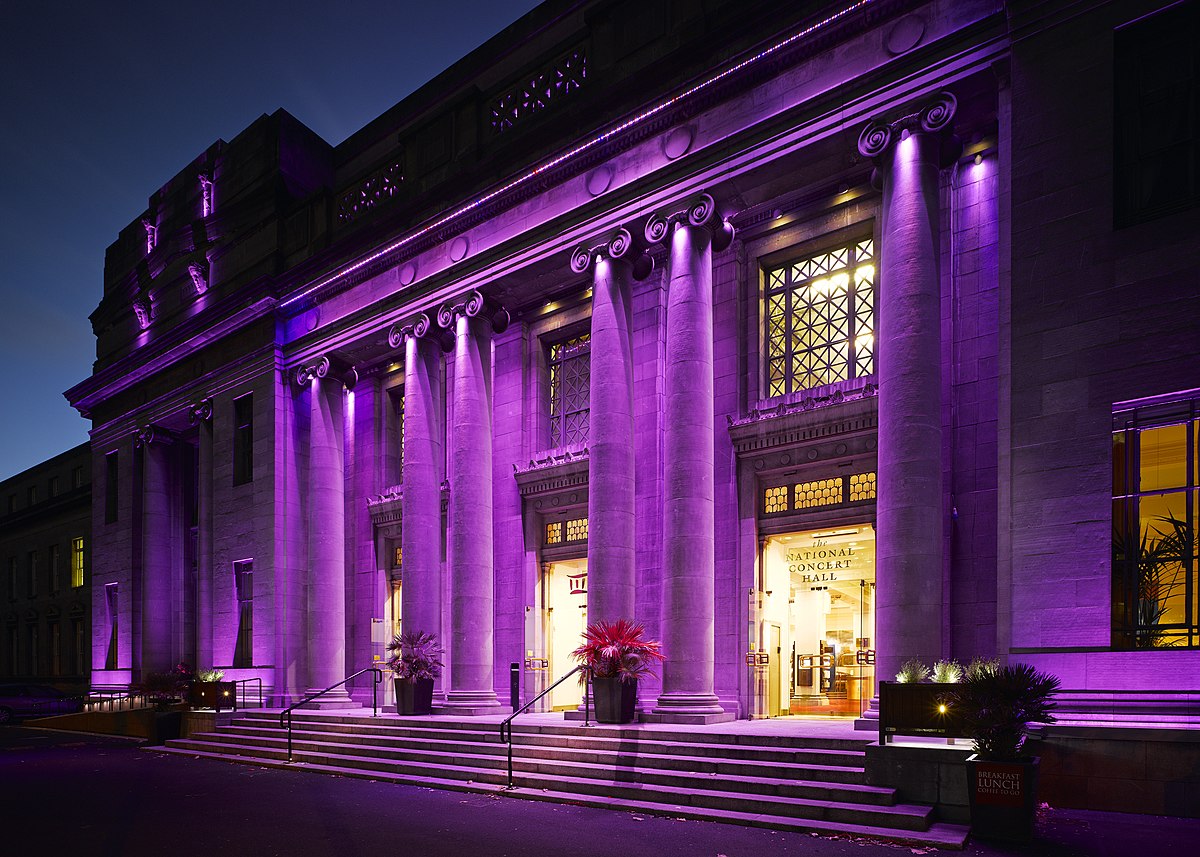 Why Isn't Irish Traditional Music 'Curated' Too?
Now in its seventh edition, the latest 'Tradition Now' festival took place at the National Concert Hall on 19–20 June, but it is still not clear what this event is trying to achieve, writes Toner Quinn.
Any reader of Irish traditional music history will tell you how complex it is. There is still so much we are learning about how this music developed. The story is complicated because it involves Ireland, Britain and the US, colonisation, the famine, the Irish language, political and cultural movements, the harp and the uilleann pipes, different forms of dancing, music collectors, recording, broadcasting, and now the internet. And of course it has never existed in a musical vacuum, so there are overlaps with classical music, popular music, marching band music and more. Presenting festivals and concerts of this music, therefore, is full of exciting avenues to explore.
In the world of classical music, the curation of concert series and festivals delves deeply into its many strands, drawing out new areas of investigation, seeking different connections, uncovering unsung work. It has become part of the culture of the scene. I'm reminded of the centenary celebrations of Leonard Bernstein in 2018, or the Beethoven 250 celebrations last year, when there were curatorial strands running through performances and they were accompanied by intricate discussion and investigation into the output of these composers. The result was that everyone's understanding of the music went up a notch.
In traditional music, however, such curation is rare, because smaller festivals are under-resourced and the large festivals don't invest in it, instead preferring to slice off whatever is popular, fashionable or simply to hand at the time.
For instance, think of the contemporary music festival New Music Dublin, a partnership between the Arts Council, the National Concert Hall and RTÉ, and how significant the fact of having a curator, John Harris, for the past four years has been. It allows him to develop ideas, commission new work, and explore corners of the new music scene that might otherwise go unnoticed. Each edition builds on the previous year and the result is a significant impact on Irish music. 
Now look at the traditional music festival Tradition Now, also a partnership between the Arts Council and the NCH, and how, despite being in existence since 2014, it has no curator in situ. Instead, the programme simply draws on the latest album releases, award recipients, the NCH's musical circle and who the Council has funded, without reaching deeper.
That is not to say that the music at this year's festival, which took place online on 19–20 June, was not generally excellent. It was, but we should still have concerns about the different curatorial approach the NCH and the Council take to traditional music.
At this year's festival, the duet of Louise and Michelle Mulcahy, the trio of Mick O'Brien, Emer Mayock and Aoife Ní Bhriain, and a solo Steve Cooney gave performances of instrumental music, introducing fresh repertoire and injecting original interpretations. The trio's music was drawn from their recent album More Tunes from the Goodman Manuscripts, a collection of tunes from around the time of the famine. Steve Cooney performed repertoire from his album Ceol Ársa Cláirsí: Tunes of the Irish Harpers for Solo Guitar, and this was preceded by a video interview with Dónal Dineen. The Mulcahys' repertoire was a mix of tunes from their family and newly composed material. All of this was high-quality traditional music, but this doesn't disguise the fact that there was no strong curatorial hand at work here. These performers are well-known on the festival scene. The programming simply leaned on the quality that we are fortunate to have and the musical fare that is also available at other festivals and online events.
Nell Ní Chróinín, Maria Ryan, Kate Ellis and Cormac McCarthy gave a performance combining Munster sean-nós, jazz piano and contemporary strings. There was no information about how this grouping came together. McCarthy performed with Martin Hayes at the NCH at Christmas, and the fact that he seems to be engaging again with traditional music is good news for us all. Again, the performance was well-crafted, McCarthy's subtle piano mixing with Ní Chróinín's skilfully ornamented singing, and Ryan and Ellis bringing Crash Ensemble aesthetics, but as an aspect of programming, it seemed quite alone in the festival.
John Spillane and Pauline Scanlon gave nicely pared-down performances of some of his new songs from the album 100 Snow White Horses, and there is a lot to like about the pairing of Eoghan Ó Ceannabháin and Ultan O'Brien. There were several moments where Ó Ceannabháin's falsetto and lilting combined with O'Brien's adventurous fiddle- and viola-playing displayed an original approach. Varo's performance, the festival finale, was probably over-ambitious. It reflected a current CD project where they are collaborating with a large number of artists including John Francis Flynn and Slow Moving Clouds. The concert was at its strongest when it was slimmed down to the original duo of Lucie Azconaga and Consuelo Nerea Breschi.
One notable aspect of the Varo, McCarthy and Ní Chróinín, and Ó Ceannabháin and O'Brien performances, was the influence of the Gloaming aesthetic. Pre-Gloaming, traditional music groups were heavily influenced by the Bothy Band, but now the Gloaming's minimalist aesthetic has succeeded that, and it has naturally become a little predictable. A festival called 'Tradition Now' should be seeking to present emerging sounds, not just repeat a formula. 
The Wunderground show for children, which was presented twice on both Saturday and Sunday, was disappointing. It told the story of a rabbit and badger who are concerned that there is not enough water for them (obviously connecting in with the climate crisis), but the show lacked humour, quirkiness and a strong plot, and, most importantly, any singing interaction with the young audience at home.
This is exactly what Daoirí Farrell did in his concert. He asked the invisible audience to sing along with him and told us he could hear it. Farrell has been performing regularly online throughout the pandemic on his Facebook page and it really showed. He was able to pitch all of his songs perfectly for an at-home audience and fully connected with the listeners. It was the outstanding performance of the weekend.
Narrow range
Tradition Now was launched in 2014 as a weekend focusing on 'forward looking traditional music', which is as eye-rolling a description as they come, but that would not be the main problem, even if it were true. 
One of the issues is the narrow range of artists it appears to draw on. In its short life, many musicians have appeared more than once. Sam Amidon, Eoghan Ó Ceannabháin and Mick O'Brien have appeared three times, and Lisa O'Neill, Nava, Brìghde Chaimbeul, Aoife Ní Bhriain, Barry Kerr, Ceol Connected and Ye Vagabonds have appeared twice.
There have been many other excellent musicians featured too, but from the point of view of curation and programming music on the largest national stage, this kind of phone-a-friend programming is not satisfactory and rather lazy.
Think of everything else happening in traditional music right now: all of the local festivals that have been disrupted by the pandemic and could have done with some engagement from the NCH to bring their programming ideas to a bigger stage; or the legacy of the artists that have recently passed away, from Joe Burke to Mary McPartlan to Arty McGlynn to Ben Lennon; or the big anniversaries, like the fact that Seán Ó Riada is fifty years dead this year; and interesting developments like the re-emergence of the Claddagh Records archive.
Traditional music today is so diverse that a national festival like Tradition Now can only hope to engage with it by investing in its curatorial wing and planning for the future. The fact that in its first seven editions it has failed to do so says something very concerning about attitudes towards traditional music.
Published on 30 June 2021
Toner Quinn is Editor of the Journal of Music.