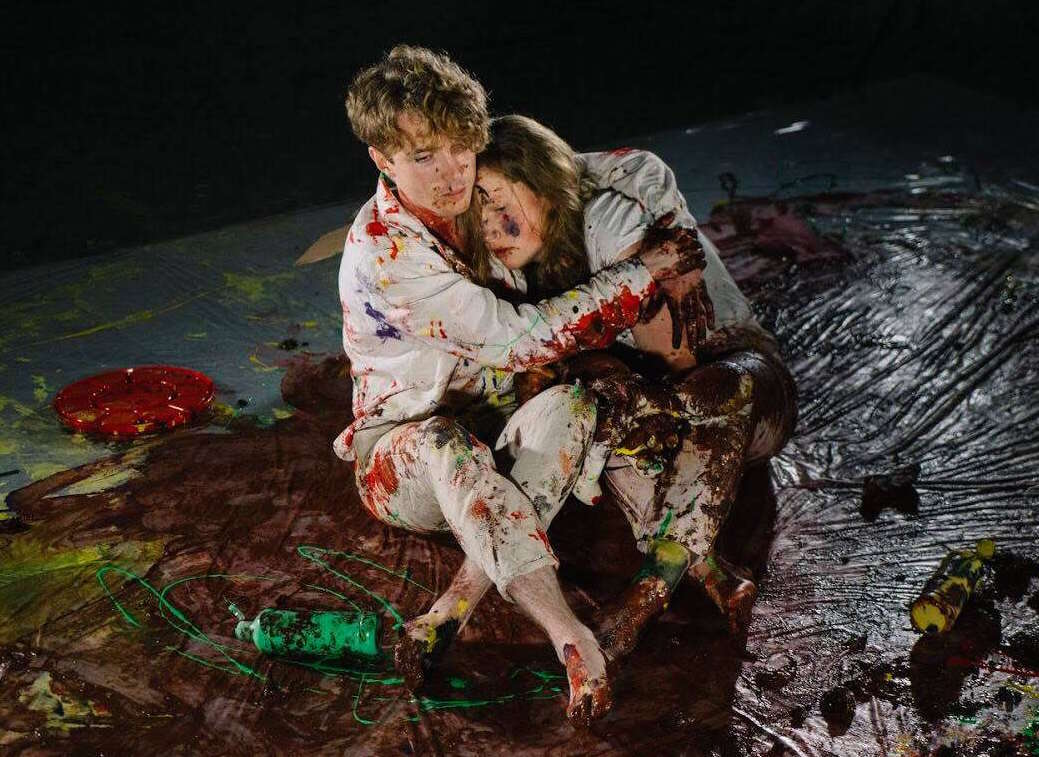 David Keenan, Quatuor Mosaïques, Quiet Music Ensemble, Martin Hayes and Alexander Gavrylyuk for Kilkenny Arts Festival
Patrick Rafter and Michael McHale, Crash Ensemble, Mark and Marichka Marczyk, Michelle and Louise Mulcahy, and Irish Chamber Orchestra also performing this August.
This week, Kilkenny Arts Festival launched its full programme for 2019. Taking place on 8–18 August, the festival will present a range of music, theatre, dance, spoken word and visual arts in various venues across the city with many outdoor and street events. The programme includes Irish debuts as well as returning artists.
Classical music
Ukranian pianist Alexander Gavrylyuk will make his Irish debut on 10 August, bringing a repertoire of Brahms, Listz and Mussorgsky for a concert in St Canice's Cathedral. Chamber orchestra Phoenix 55 also make their Irish debut (15 August), with conductor and singer Nathalie Stutzmann, for a specially curated concert of Bach cantatas.
Irish actor Ciarán Hinds will play the narrator in the concert performance of Stravinsky's The Soldier's Tale (13–14 August), with the Fews Ensemble, led by Joanne Quigley McParland and contemporary dancer Emily Ayers. 
Irish Chamber Orchestra
The festival will continue its partnership with the Irish Chamber Orchestra this year with two concerts. The first (9 August) is a series of chamber works directed by Katherine Hunka and will feature works by Elgar and Britten. It will also feature performances by the chamber music ensemble Musici Ireland.
The second Irish Chamber Orchestra concert (16 August) will see the orchestra joined by conductor and violinist Thomas Zehetmair for a programme featuring Beethoven's 'Eroica' symphony and Britten's Double Concerto for Violin, Viola and Orchestra, in which Zehetmair will both conduct and perform.
The festival will also feature performances from Patrick Rafter and Michael McHale playing pieces from César Franck, Eugène Ysaÿe and Debussy (11 August) and Austrian string quartet Quatuor Mosaïques will play three concerts from 13 to 15 August with a programme including Mozart, Haydn and Beethoven. Pianist Fionnuala Moynihan will explore a number of works by Clara Schumann (12 August), organist Malcom Proud returns to the festival for a morning performance of works by Bach (17 August), while poet Cherry Smyth, composer Ed Bennett and jazz vocalist Lauren Kinsella will collaborate on the spoken word and music event Famished (15 August).
Contemporary and traditional music
Crash Ensemble will this year perform free pop-up gigs on 16 August including the Irish premiere of a piece by Northern Irish composer Ed Bennett.
Martin Hayes will perform twice; first with his quartet and dancer Sandy Silva (14 August). On 17 August he will be joined by Dennis Cahill and a line-up of other musicians including concertina player Cormac Begley, singer and harpist Síle Denver, and singer Iarla Ó Lionáird. English folk singer Richard Thompson will also perform on 14 August. 
Combining folk, indie, jazz and classical are four-piece Sun Collective who perform at Cleere's Theatre on 14 August. On Tuesday 13 August, Maighread and Tríona Ní Dhomhnaill will play a double bill with Michelle and Louise Mulcahy.
Dance beats and deep listening
Mark and Marichka Marczyk, the duo behind last year's show Counting Sheep, return this year with a brand new show called Balaklava Blues (10 August), which will feature traditional vocals, electronic dance beats and visuals from Ukraine's 2014 revolution.
John Godfrey's group Quiet Music Ensemble will play the Parade Tower on 18 August. This is a free concert featuring an ambient experience of deep listening.
Indie
Singer David Keenan will feature at the festival on 11 August, as well as local acts Sick Love and The Wha (9 August). Senegal guitarist Carlou D will perform at Set Theatre on 16 August with a full band of acoustic guitars, bass, kora and percussion, and from 14 to 17 August a light and music show will take place at Kilkenny Castle with visuals projected onto the castle walls.
Full programme below. For booking information, visit: www.kilkennyarts.ie.
Published on 19 June 2019