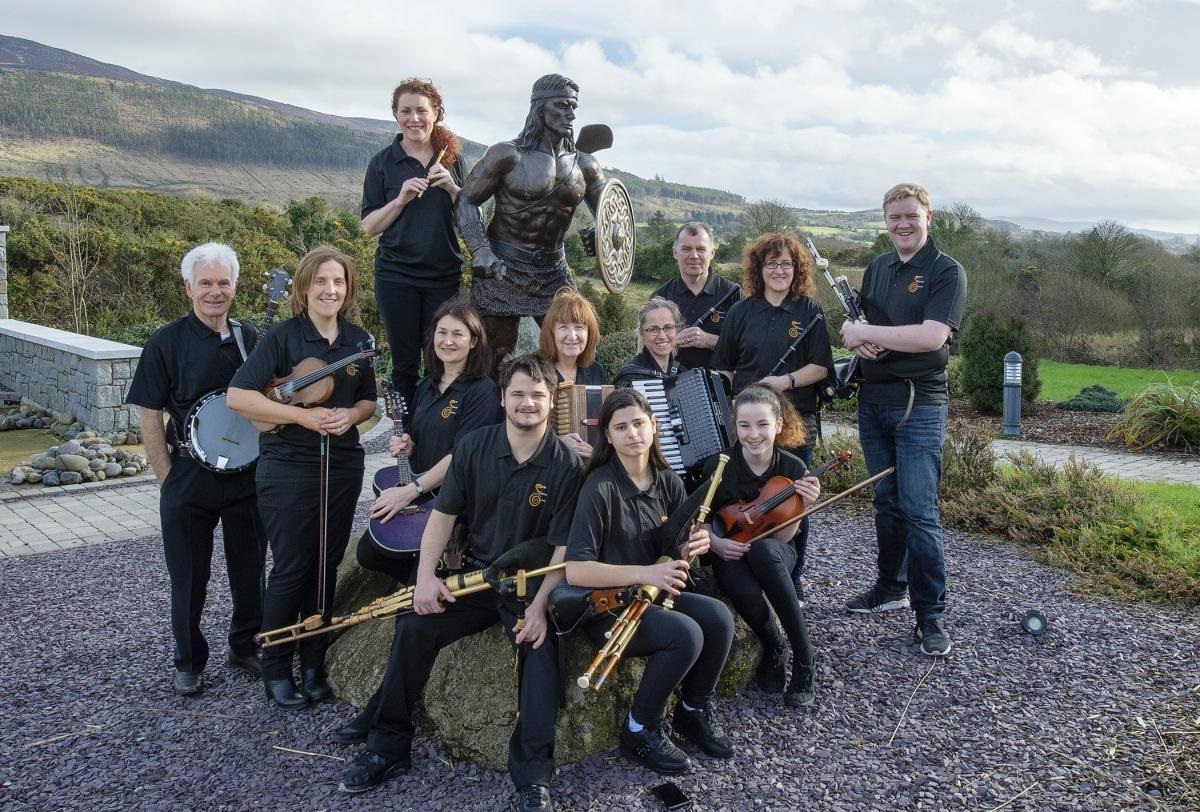 €248k Awarded to Groups and Musicians to Purchase Musical Instruments
29 performing groups and 21 professional musicians awarded funds under the Music Capital Scheme.
Music Network has announced the recipients of the 2020 Music Capital Scheme. The scheme provides funding for the purchase of musical instruments and equipment by individual professional performing musicians and non-professional performing groups. 
The award is divided in two categories – Award 1, for organisations, and Award 2, for professional musicians. Over €248K was awarded in total, with €162,500 granted to 29 music organisations, and €85,700 awarded to 21 performing artists.
Commenting on the scheme, Music Network CEO Sharon Rollston said:
Music Network's mission is to make high quality live music accessible to communities throughout Ireland, as well as to support musicians to excel in the performance and creation of music. The range of instruments provided through the scheme continues to make a significant impact on the quality of, and access to, music making and live music performance across Ireland. 
See the full list of recipients below.
Grade-1-a-thon Challenge
Music Network have also just announced their Grade-1-a-thon Challenge, a new project that invites members of the public to learn a new instrument and take the Grade 1 exam at Royal Irish Academy of Music, free of charge. Participants are asked to raise funds through a JustGiving page, which will go towards raising funds to establish a national bank of musical instruments for use by people over the age of 65.
Late last year, the organisation launched the Music Network Instrument Hub, an online resource for sourcing instruments to purchase or hire, as well as tuition and performing opportunities. 
To take part in the Grade-1-a-thon Challenge, see: www.musicnetwork.ie/news/music-network-launches-the-grade-1-a-thon-challenge
For the list of Music Capital Scheme 2020 recipients, see below. 
Award 1
Achill International Harp Festival - Féile Chruite Acla – €8,100
Admiral Brown Comhaltas Ceoltoírí Éireann (CCE) – €1,713
Alternative Entertainments – €3,857
Ballinasloe Comhaltas Ceoltoírí Branch – €1,546
Boherbuoy Brass and Reed Band – €12,194
Carlow Youth Orchestra (CYO) – €1,723
Ceoltoírí Lough Allen – €2,218
Clontibret Pipe Band – €4,374
Comhaltas Ceoltoírí Éireann Ballinamore Branch – €5,362
Dublin Concert Band – €7,789
Dundalk Youth Centre – €2,924
Dynamics Violin Project (Cross Border Orchestra of Ireland) – €3,361
Irish Association of Youth Orchestras CLG – €7,055
Irish Chamber Orchestra - Sing Out With Strings – €12,763
Limerick School of Music – €17,051
Monaghan Youth Federation – €6,042
Mullingar Town Band – €4,258
Na Píobairí Uilleann – €9,750
Oriel Traditional Orchestra – €2,172
Rath National School – €4,608
Redemptorist Centre of Music – €9,297
Scoil Acla – €3,847
St Agnes' Community Centre for Music and the Arts CLG – €10,185
St Jarlath's College Amateur Operatic Society in assoc. with Scoil Bride, The Mercy Tuam – €393
St Mary's Special School, Rochestown, Cork – €735
St Mary's Holy Faith Secondary School, Glasnevin – €5,452
That's Life, Brothers of Charity Services Galway – €2,106
The Holy Family Confraternity Band – €430
YoYo/EYE Youthwork Ireland Midlands – €11,195
Award 2
Conor Arkins: Violin – €6,000
Aoife Burke: Cello Bow – €7,895
Éamonn de Barra: Wooden Flute in E flat – €1,555
Kate Ellis: Cello Bow – €730
Caimin Gilmore: Double Bass Bow – €2,500
Chris Guilfoyle: Bass Guitar – €994
Shane Hennessy: Acoustic Guitar – €2,600
Adrian Mantu: Cello – €12,000
Úna Ní Fhlannagáin: Irish harp – €3,750
Caoimhín Ó Fearghail: Flute – €1,860
Colm Ó Snodaigh: Wooden C Flute – €2,575
Thomas Portman: Reverb unit – €243
David Redmond: Speaker cabinet – €411
Mark Redmond: Uilleann Pipes in C# – €7,500
Nick Roth: Tenor saxophone – €4,125
Andrew Sheeran: Violin – €6,167
Eamon Sweeney: Chitarra Battente – €1,125
Alannah Thornburgh: Irish Harp – €3,890
Maria Walsh: PA System – €799
Killian White: Cello – €18,000
Mollie Wrafter: Violin bow – €981
Published on 6 January 2021