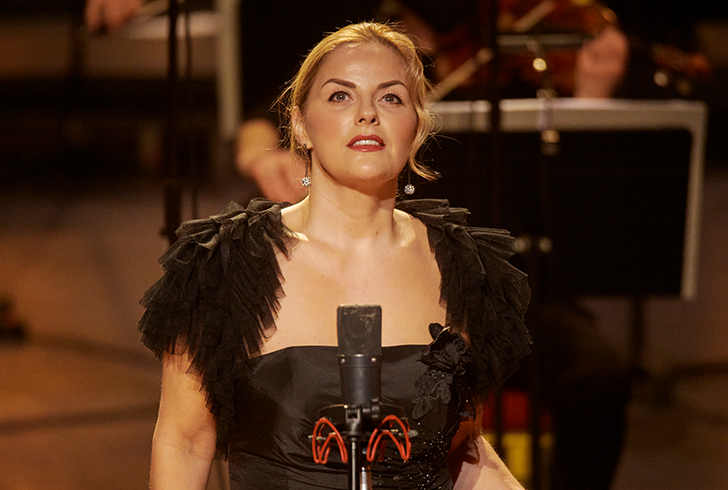 Irish National Opera Announces 2023–24 Season
Favourites 'La bohème' and 'La traviata', a new work by Éna Brennan, Richard Strauss' 'Salome', and performances of Vivaldi's 'L'Olimpiade' in London and Fribourg, Switzerland, among upcoming productions.
Irish National Opera (INO) has announced its 2023–24 season, which includes seven operas including Puccini's La bohème with Celine Byrne, Richard Strauss' Salome with Sinéad Campbell-Wallace, and Éna Brennan's new ecologically-inspired Breathwork.
The season also includes Verdi's La traviata in Wexford and Dublin, Vivaldi's L'Olimpiade on a national tour plus performances in London and Fribourg in Switzerland, and Gounod's Faust at the Dublin Theatre Festival. Finola Merivale and Jody O'Neill's VR opera Out of the Ordinary/As an nGnách, which premiered at the Dublin Fringe Festival, can also be experienced in Galway, Birr, Dundalk and Clonmel.
'What we've put together for our new season is a series of extraordinary opera experiences large and small, old and new, in theatres and on VR headsets and available to audiences throughout Ireland,' said INO artistic director Fergus Sheil at the launch on Tuesday 20 June.
The season follows up on the great success of last March's luxurious and luxuriant production of Richard Strauss's Der Rosenkavalier. This year we have his earlier searing setting of Oscar Wilde's play, Salome. The premieres of Salome and Der Rosenkavalier are separated by just over five years, but the two works could not be more different in tone, intensity and musical effect. Our Salome is Sinéad Campbell-Wallace, who will become the first Irish soprano to sing the hugely demanding title role in one of the most chilling and disturbing operas of all time on a Dublin stage.
The cast also sees the return of Icelandic bass-baritone Tómas Tómasso and Irish mezzo-soprano Imelda Drumm, and the INO debut of German tenor Vincent Wolfsteiner.
Orpha Phelan, who directed the company's productions of Rossini's La Cenerentola and Donizetti's Don Pasquale, will return to direct La bohème with Celine Byrne in the lead role of Mimì.
'It's been a long journey for INO to get Celine onstage as Mimì,' said Sheil. 'This production was first scheduled for 2021, but then the lockdown intervened, and instead we livestreamed a concert performance and made a recording for Signum Records that's available on CD and for streaming. It is really wonderful that now Celine is going to be able to move people all over again, but this time on stage.'
Roldolfo will be played by Lithuanian tenor Merunas Vitulskis, and the role of Musetta is sung by Irish soprano Sarah Brady, returning after her success in Così fan tutte.
Vivaldi on tour
Following Vivaldi's Bajazet last year, which brought INO its first Oliver award, the company returns to the composer for his work L'Olimpiade, a tale of tangled relationships and forbidden love set during the ancient Olympic games. As well as seven dates in Ireland, the production will tour to London and Switzerland also.
Breathwork by Brennan is described as 'a statement of horror and protest in response to the destruction of our environment' and will have six performances at Project Arts Centre in Dublin from Friday 28 September to Saturday 30 as part of the 2023 Dublin Theatre Festival.
INO has also announced the new members of its Opera Studio for emerging talent. The artists include sopranos Deirdre Higgins from Tubber, Co. Offaly, and Megan O'Neill from Kerry; mezzo-soprano Madeline Judge from Waukee, Iowa, now based in Dublin; tenor William Pearson from Swindon in Wiltshire; composer Alex Dowling from Dublin; conductor Medb Brereton-Hurley from Bettystown, Co. Meath; and director Chris Kelly from Co. Antrim now living in Dublin.
The company is also developing a new mobile app. Executive director Diego Fasciati commented:
In addition to cementing INO's work at the heart of artistic life in Ireland, we also go beyond the stage. We continue to expand our outreach and education programmes. And in the coming months we will continue to develop Isolde, an app we have created for the purpose of synching video projection with audio on your smartphone. This allows us to share screenings of opera in site-specific and unexpected contexts. Our goal is to develop Irish National Opera so that we can sustain the opera ecology in Ireland for the long term.
For complete dates of all productions see below. For more on the season, visit www.irishnationalopera.ie.
Subscribe to our newsletter.
Out of the Ordinary /As an nGnách
13 July – Galmont Hotel, Galway Film Fleadh
7 August – Birr Theatre and Arts Centre, Birr Vintage Week 
16 September – An Táin, Dundalk
20 October – South Tipperary Arts Centre, Clonmel
Breathwork
28–30 September– The Cube, Project Arts Centre
Faust
1–7 October – Gaiety Theatre, Dublin
La bohème
20–26 November – Bord Gáis Energy Theatre, Dublin
Salome
3 March – National Opera House, Wexford
12–16 March – Bord Gáis Energy Theatre, Dublin
L'Olimpiade
20 April – Siamsa Tíre, Tralee
23 April – The Everyman, Cork
25 April – Theatre Royal, Waterford
27 April – Lime Tree Theatre, Limerick
30 April – An Grianán, Letterkenny
2 May – Solstice Arts Centre, Navan
4–7 May – Pavilion Theatre, Dún Laoghaire
13–25 May – Linbury Theatre, Royal Opera House, London 
29 May–1 June – Théâtre Equilibre, Fribourg, Switzerland
La traviata
17 May – National Opera House, Wexford
21–25 May – Gaiety Theatre, Dublin
25–31 May Cork Opera House
Published on 22 June 2023