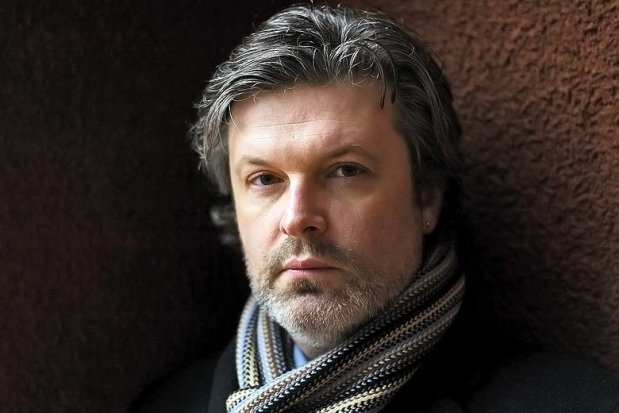 James MacMillan, Nicolas Fink, Andrew Hamilton in New Chamber Choir Ireland Season
Performances to take place in Ireland, UK and Belgium from March to July
Chamber Choir Ireland have announced their new season of concerts, starting 2 March with an appearance at the New Music Dublin at the National Concert Hall.
As part of the festival, the choir will perform Scottish composer James MacMillan's Stabat Mater  with the Irish Chamber Orchestra, conducted by the composer himself. This will be the Irish premiere of the 2015 work for choir and string orchestra. NMD will also host a Gala Concert of Chamber Choir Ireland's Composers in the Classroom project earlier on the same day; the project involved eight composers (Deirdre McKaye, Elaine Agnew, Alyson Barber, Irene Buckley, Eoghan Desmond, Neil Martin, Anne-Marie O'Farrell and Ian Wilson) who worked with students across the country in writing works for SATB choir.
Sacred Harmonies and Choirland
Later in March the Chamber Choir will present another concert of sacred music in Hearing Sacred Harmonies, which includes the Stabat Mater by Gregory Rose alongside works by Messiaen, Poulenc and Herbert Howells. Conducted by Paul Hillier and featuring percussionist Noel Eccles, Hearing Sacred Harmonies will be performed in Dublin on 10 March and Belfast on 11 March.
A new commission by composer Andrew Hamilton will be at the centre of Choirland Revisited for a tour that will begin in Cork on 20 April, then visit Dublin (21 April), Belfast (22 April) and the Lunalia Festival in Mechelen, Belgium (6 May), and finish at the Fishguard International Music Festival on 31 July (as part of Culture Ireland's GB18 programme). Alongside Hamilton's new work will be two recent commissions by David Fennessy and music by Tarik O'Regan and James MacMillan. 
Cork International Choral Festival
Also in April, CCI will be Choir-in-Residence at the Cork International Choral Festival 2018, where they will present a seminar on new choral music – focussing on the Hamilton commission – and a reading of the winning work from this year's Seán Ó Riada choral composition competition. 
Conductor Nicolas Fink will join the ensemble in June for two performances of a programme exploring the relationships of composers with their faith, focussing on music by Josef Rheinberger, Max Reger and Frank Martin. Between Us will be performed in St Thomas' Church in Belfast on 9 June and at the Hugh Lane Dublin City Gallery on 10 June as part of the Sundays@Noon series. 
For more details on Chamber Choir Ireland and upcoming events, visit www.chamberchoirireland.com.
Full concert details, March–July
Stabat Mater
2 March – 7.30pm: St Ann's Church, Dawson Street, Dublin 2
Stabat Mater – James McMillan
Composers in the Classroom Gala Concert
2 March – 2pm: The Studio, National Concert Hall Dublin
Hearing Sacred Harmonies
10 March – 8pm: St Ann's Church, Dawson Street, Dublin 2 
11 March – 7.30pm: St Thomas' Church, Eglantine Avenue, Belfast
O sacrum convivium—Olivier Messiaen 
Mass: Kyrie, Gloria —Francis Poulenc 
Stabat Mater —Gregory Rose 
Mass: Sanctus, Benedictus, Agnus—Francis Poulenc 
Requiem—Herbert Howells 
Choirland Revisited
20 April – 7.30pm: St Fin Barre's Cathedral, Cork
21 April – 8pm: St Ann's Church, Dawson Street, Dublin 2
22 April – 7.30pm: St Thomas' Church, Eglantine Avenue, Belfast
6 May – 8.15pm: Lunalia, the City Festival of the Flanders Festival in Mechelen
31 July – 8pm: Fishguard International Music Festival
Turn—Tarik O'Regan             
Ne reminiscaris—David Fennessy                  
The Gallant Weaver—James Macmillan                  
New Work:(on Thomas Bernhard texts)—Andrew Hamilton
On Raglan Road—arr. Paul Hillier
Letter to Michael—David Fennessy                        
Choirland—David Fennessy        
Cork International Choral Festival 2018 Public Seminar
21 April – 2pm: Curtis Auditorium, Cork School of Music
Between Us 
9 June – 7.30pm: St Thomas' Church, Eglantine Avenue, Belfast
10 June – 12pm: Hugh Lane Dublin City Gallery, Parnell Square, Dublin
Drei Gesänge op 69—Josef Rheinberger 
Ach Herr, strafe mich nicht—Max Reger 
Mass for Double Choir—Frank Martin
This news item is supported by Chamber Choir Ireland.
Published on 7 February 2018