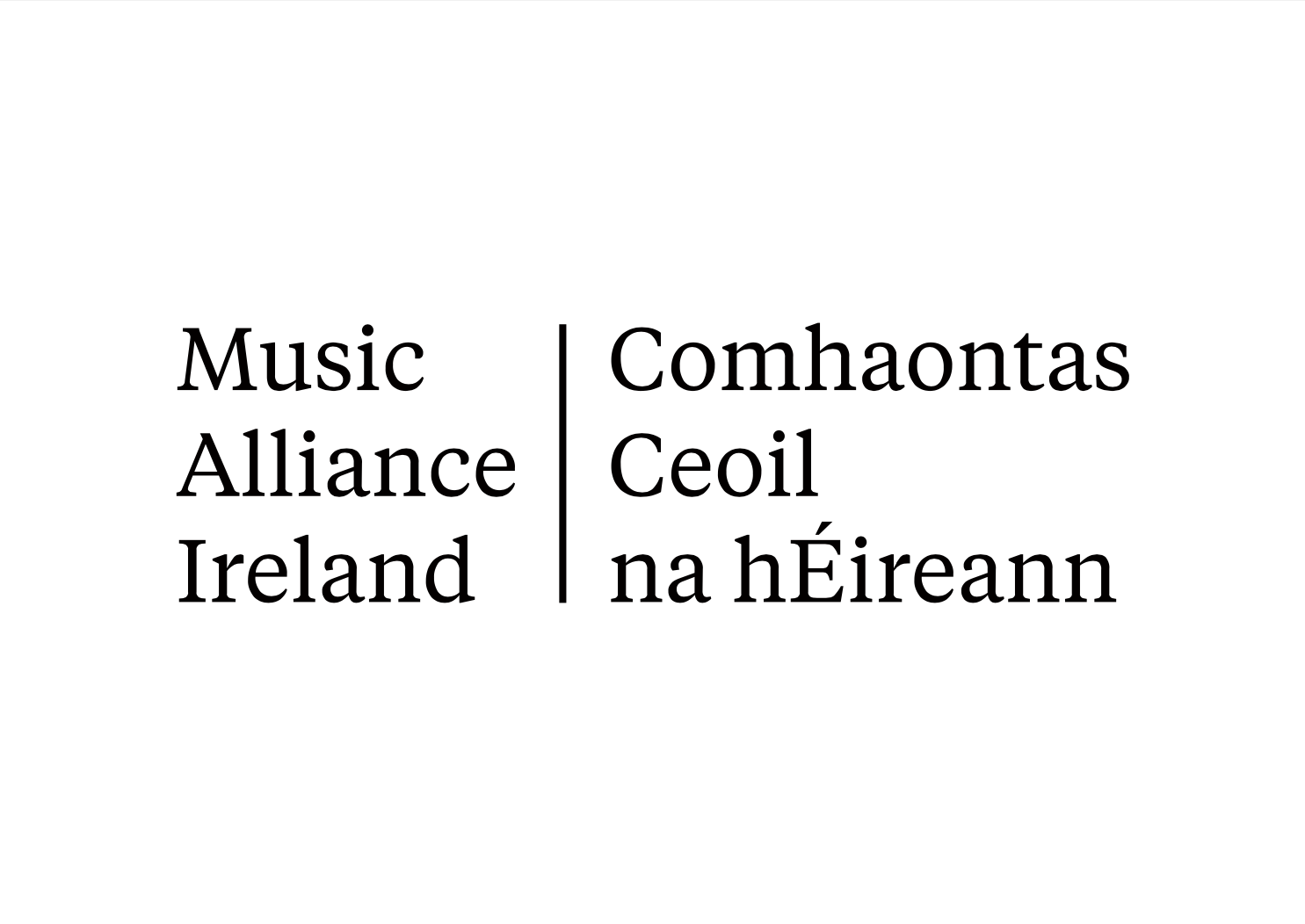 Music Alliance Ireland to Hold Public Meeting at Quiet Lights Festival
Meeting will take place at 11am on Saturday 26 November at The Roundy in Cork City.
Music Alliance Ireland/Comhaontas Ceoil na hÉireann, a new group of national music organisations and companies, will host its fourth public meeting at the Quiet Lights festival in Cork on Saturday 26 November. The meeting follows the group's launch in Dublin in April, and subsequent meetings at the Clonmel Junction Festival in July and the TradTalk conference earlier this month.
Music Alliance Ireland was formed at the beginning of the pandemic to establish a collective voice for the music sector and has been involved in a number of advocacy campaigns since.
The current members are the Contemporary Music Centre, Crash Ensemble, Diatribe Records, Improvised Music Company, The Journal of Music, Kirkos Ensemble, Music Network and Trad Ireland/Traid Éireann. The group meets ten times a year and is open to new members.
The meeting at Quiet Lights will take place upstairs in The Roundy venue on Castle Street at 11am and will feature musician, composer and Diatribe Records Director Nick Roth and Project Manager Neva Elliott speaking about the aims of the Alliance and the work undertaken so far.
Six aims
Music Alliance Ireland was initiated in spring 2020 by Elliott, former CEO of Crash Ensemble, and Aoife Concannon of Improvised Music Company in partnership with the Arts Office of Dublin City Council. The group has since developed six main aims, as follows:
1. To establish a national network and voice for music organisations and musicians in Ireland;
2. To advocate for support and policies for music at a national level;
3. To work for the establishment of a music hub (a space for rehearsal, collaboration, offices, equipment, recording, storage and performance) in Dublin and equivalent spaces in other centres around Ireland;
4. To campaign for proper pay for musicians;
5. To further the provision for music from Ireland in Irish broadcasting and media; and
6. To support the development of the Irish independent record label sector.
The group has already published a number of submissions advocating for the music sector, including submissions to the Arts Council's music policy, the Future of Media Commission, RTÉ Lyric FM, the Dublin City Council Cultural Infrastructural Study, the Dublin City Development Plan, and the Basic Income for the Arts pilot. 
Quiet Lights
The Quiet Lights festival runs this week from Thursday 24 to Sunday 27 November in Cork and features a range of artists including Martin Hayes, John Francis Flynn, a Raelach Records concert curated by Jack Talty, Eoghan Ó Ceannabháin, Aoife Nessa Frances, Ora Cogan, Cinder Well, Máire Carroll performing Philip Glass, SlapBang (Lina Andonovska and Matthew Jacobson), Cuar (Neil Ó Loclainn), The Bonk, Rachael Lavelle, Myles O'Reilly, Simon O'Reilly, Gareth Quinn Redmond, Molly O'Mahony, Elaine Malone and Elaine Howley.
For further details on Quiet Lights, visit www.quietlights.net.
For more on Music Alliance Ireland and to sign up to the group's newsletter, visit https://musicallianceireland.ie/about-us/.
Published on 22 November 2022