Sean Shibe, Robin Tritschler and Carol McGonnell to Perform at Great Music in Irish Houses Festival
2018 festival will also mark the 60th birthday of pianist Hugh Tinney.
The 2018 Great Music in Irish Houses Festival will take place on 12–17 June in eight venues across Dublin and north Wicklow, including Kilruddery House, Dublin Castle, National Botanic Gardens and the Airbnb International Offices.
The festival will feature two performances by Scottish guitarist Sean Shibe, winner of the 2018 Royal Philharmonic Society 'Young Artist Award'. On 13 June, Shibe will perform a concert of Scottish lute music from the Balcarres, Rowallan, Straloch and Weymuss manuscripts, as well as works by Bach, Dowland and Britten, at Rathfarnham Castle. Scottish Lute Music will also feature in Shibe's second lunchtime concert, which features his acclaimed project 'softLOUD', juxtaposing Jacobean lute music with works for electric guitar by Peter Maxwell Davies, Steve Reich and Julia Wolfe. 
On 17 June at the Rotunda Hospital's The Pillar Room, the festival will mark the 60th birthday of pianist Hugh Tinney – he will perform works by Beethoven, Chopin, Ian Wilson and Thomas Adès. The concert is part of the Dublin Musical Saunter series within the festival, which will also feature performances from clarinettist Carol McGonnell, soprano Anna Devin and pianist Dearbhla Collins.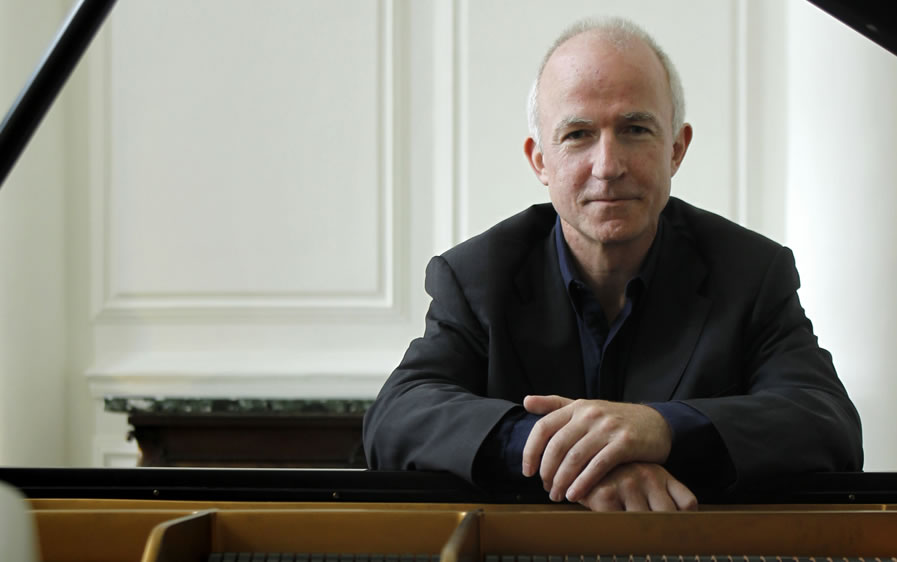 Also performing at the Festival will be the Sacconi Quartet with tenor Robin Tritschler (12 June), Modigliani Quartet with Carol McGonnell (14 June), and the Van Kuijk Quartet (15 and 16 June).
See the full programme below, and for more information visit www.greatmusicinirishhouses.com.
Programme:

12 June, 7pm: Sacconi Quartet and tenor, Robin Tristchler at the Royal Irish Academy, Dawson Street
Irish tenor Robin Tristchler and the UK's Sacconi Quartet perform the Irish première of Jonathan Dove's In Damascus, alongside quartets by Haydn and Shostakovich. 
13 June, 8pm: Sean Shibe, Rathfarnham Castle 
The first of two programmes from the Scottish guitarist, Sean Shibe will perform a concert of works by Bach, Dowland and Britten.
14 June, 8pm: Modigliani Quartet and Carol McGonnell, clarinet, Killruddery House 
New York-based Irish clarinettist Carol McGonnell and the French Modigliani Quartet perform Mozart's Clarinet Quintet along with quartets by Puccini and Tchaikovsky.
15 June, 8pm: Van Kuijk Quartet, National Botanic Gardens 
France's Van Kuijk Quartet perform a programme that includes Debussy, Schubert and the Irish première of Édith Canat de Chizy's new work for the quartet.  
16 June, 12pm: Sean Shibe, Waterways Ireland Dublin Docklands Office 
One of the foremost guitarists of his generation, the second of Sean Shibe's concerts features his acclaimed softLOUD project, juxtaposing Jacobean lute music with works for electric guitar.
16 June, 8pm: Van Kuijk Quartet and friends, Chapel Royal, Dublin Castle  
For their second concert, the Quartet will be joined by a number of Ireland's finest musicians in Schubert's magnificent Octet in F major.
17 June: The Dublin Musical Saunter, a mini Festival-within-the-Festival
12pm: Carol McGonnell, solo clarinet, Airbnb International hub
Fearless exploration of cutting-edge new music is the hallmark of Carol McGonnell's career, which is a perfect match for the venue in Hanover Quay. 
3pm: Anna Devin, soprano and Dearbhla Collins, piano, Castle Hall, Dublin Castle 
This concert will include musical settings of Yeats, Auden and Joyce by Barber, Britten, Steven Ebel and Philip Martin.  
7pm: Hugh Tinney, piano, Pillar Room Rotunda Hospital 
Celebrating his 60th birthday, pianist Hugh Tinney will celebrate with a programme that features music by Schubert, Beethoven, Chopin, Thomas Adès and Irish composer, Ian Wilson.  
Published on 5 June 2018