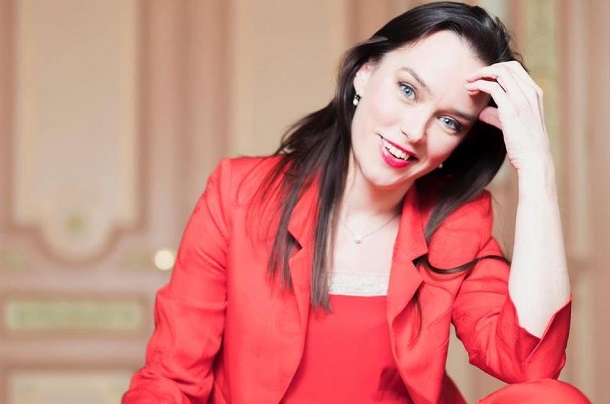 Sharon Carty Announced as Associate Artist with Maynooth College and Maynooth University Music Department
New initiative will see the singer give a number of recitals and masterclasses over the coming year.
Mezzo-soprano Sharon Carty has been announced as Associate Artist with Maynooth College and Maynooth University Music Department.

The initiative, for the academic year 2020/21, will see Carty give a number of recitals over the course of the year, as well as masterclasses for students and outreach projects. Commenting on the news, she said: 
I am honoured and excited to take up this post as Associate Artist in Maynooth, a university campus with a rich history and international standing, and I am immensely grateful to them, as well as Music Generation Kildare, and the Kildare County Council Arts Office, for this opportunity to share my experience and love of music with the students, as well as the wider community.

The appointment arose from Carty's involvement with the university campus through digital concerts during lockdown, organised by Dr John O'Keeffe, Director of Church Music and Choral Groups at Maynooth. 'This grew out of a lockdown reality in which people, including musicians, were confined to their local areas,' he said. 'I suggested to Sharon that we put on a virtual concert of Bach's music from Maynooth College Chapel on Midsummer's Day. The success of this led in turn led to a larger scale event for Kildare's Culture Night, and eventually to the announcement of this exciting initiative.'

Carty recently moved back to Ireland after ten years working primarily in Germany, particularly with Oper Frankfurt. She played Orfeo in Irish National Opera's production of Orfeo and Euridice in 2018 and will give a live-streamed concert as part of their 2020/21 season from Castletown House on 31 October. In 2017 she performed the role of Amy in the world premiere of Donnacha Dennehy and Enda Walsh's opera The Second Violinist, followed by performances at the Barbican Theatre and as part of the Dutch National Opera's Opera Forward Festival in Amsterdam. This year, she released Schubert's Four Seasons, a collection of lieder with American pianist Jonathan Ware. 
For more, visit www.maynoothuniversity.ie.
Published on 7 October 2020