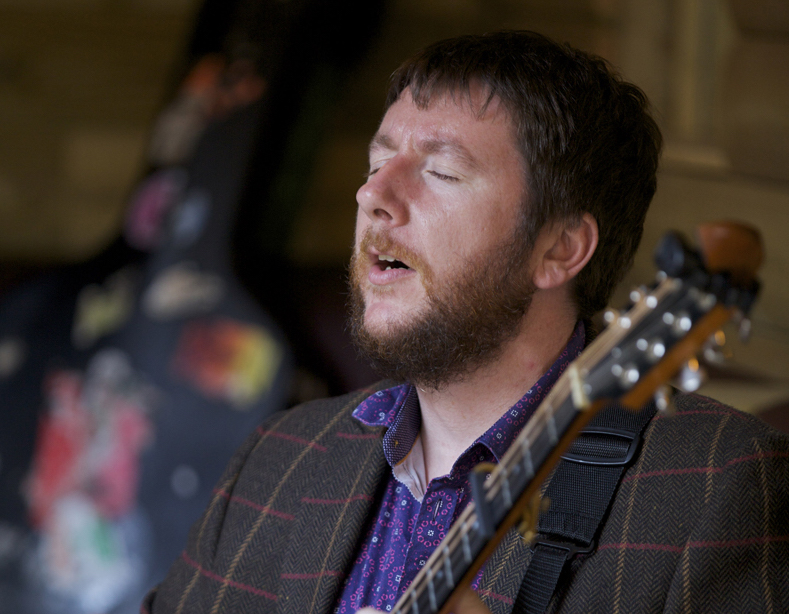 Podcast: Finding Your Voice as a Folk Singer: An Interview with Daoirí Farrell
Dublin folk singer Daoirí Farrell speaks to Toner Quinn about starting to sing publicly in his twenties, his recent recordings, and the singers and musicians that have influenced him.
In 2017, a year after the album True Born Irishman was released, Dublin folk singer Daoirí Farrell won two BBC Radio 2 Folk Awards. It was a remarkable achievement for a singer who only started singing publicly in his mid-twenties. In this podcast interview, editor Toner Quinn speaks to Daoirí about his development as a singer, how he dealt with challenges along the way, and his recent recording A Lifetime of Happiness.
The Journal of Music podcast is issued every Wednesday. Listen below on Soundcloud or on Apple Podcasts or Spotify. Recent guests include Philip King of Other Voices, Bothy Band piper Paddy Keenan, harper Laoise Kelly and author Gareth Murphy. Upcoming guests include traditional singer Muireann Nic Amhlaoibh, opera singers Raphaela Mangan and Amy Ní Fhearraigh, and whistle-player Mary Bergin.
Published on 4 March 2020