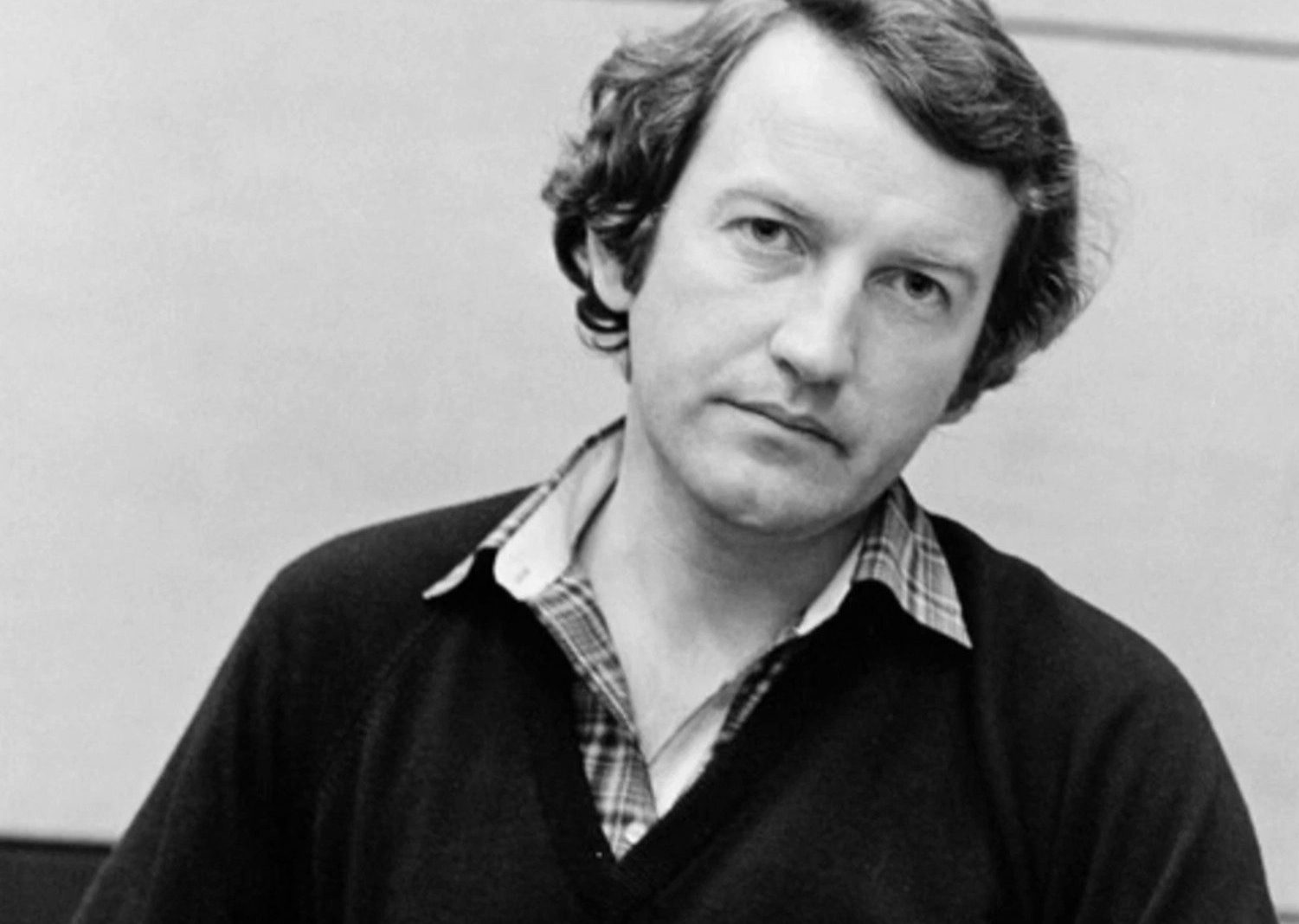 Carrying So Much: Liam O'Flynn and the Tradition
A new feature-length documentary on the great piper Liam O'Flynn was broadcast on TG4 at the weekend. Toner Quinn reviews.
It is just over two years since uilleann piper Liam O'Flynn passed away aged 72, and yet his influence continues to grow, even more so at the moment with the current folk music resurgence, the sound of his 1970s band Planxty an essential thread in the work of today's artists. 
TG4's hour-and-a-half documentary tribute to the late piper, Liam O'Flynn – Píobaire, which was broadcast on Easter Sunday (12 April), brings the viewer from O'Flynn's weekly lessons as a child with Leo Rowsome in the 1950s, travelling on his father's motorbike from Kildare to Dublin every Friday evening, right up to some of his final collaborations. The list of contributors is extensive, from his wife Jane O'Flynn to his original Planxty bandmates Andy Irvine, Christy Moore and Dónal Lunny, plus an array of fellow musicians and composers such as Noel Hill, Shaun Davey, Bill Whelan, Paddy Glackin, Louise Mulcahy and Mark Knopfler. There is also commentary from Leagues O'Toole, author of the 2006 book The Humours of Planxty, and former president Mary McAleese. 
In a sense, the fascination with Liam O'Flynn is that he chose to carry so much: tradition and innovation, style and mastery, from one generation to the next. He was a student of Rowsome, but also shared a flat with Séamus Ennis, who was his musical mentor. Willie Clancy too was a significant influence, and O'Flynn's playing absorbed the thumbprint of all three. It's clear from the documentary that he took his musical inheritance seriously. When O'Flynn began learning pipes, Rowsome had only about 10 students and the programme suggests there were less than 100 playing the instrument globally. And yet as a child in the 50s, once he heard the pipes, that's all the young Liam wanted to play. His father was a fiddle-player, but for a child to take to this endangered instrument, and to have the ability to bring it to a new level, is a rare confluence of culture and the individual that we can only marvel at. 
Troubadours
Despite having a set career in front of him as a teacher, O'Flynn joined a band of folk troubadours in Planxty in 1972. Now he was carrying this instrumental line through the heady mix of pop, rock and experimental influences, yet he managed to negotiate a musical balance, bringing traditionalists and innovators with him. Christy Moore remembers the influence of Ennis on the piper: 'I know it was a very important thing to Liam when Ennis said he liked what the band were doing with the music. That was a seal of approval.' Ennis heard what we can still hear today: integrity and respect for the tune in amongst a magical weave of guitar, bouzouki and mandolin. The legendary piper's approval 'meant more than anything,' says Dónal Lunny. 'Séamus was [Liam's] mentor.' 
The composure of O'Flynn in performance is something that regularly arises in the programme. 'What are you thinking of?' the concertina player Noel Hill, who also played with Planxty, once asked him about his playing on stage. 'Absolutely nothing,' replied the piper. 
Musical explorer
O'Flynn's career could be parsed into three periods: his years with Planxty, his work with Shaun Davey on the orchestral works The Brendan Voyage, The Pilgrim and Granuaile, and his series of solo and ensemble albums, particularly Out to Another Side, The Fire Aflame with Seán Keane and Matt Molloy, and The Poet and the Piper with Séamus Heaney.
The first half of Píobaire is a rather fragmented sequence of comments and memories. There is an over-ambitious trip through the complex mixture of musics in Ireland in the 1960s. Peter Browne mentions how the song 'An Poc ar Buile' changed perceptions of Irish culture, but the documentary makers drop this line in without any context (it was recorded by Ó Riada and Ceoltóirí Chualann in the early 1960s). Browne also helps set the scene regarding the influence of artists from the UK and the USA on the Irish folk scene, but then the programme has contributors saying Planxty 'came from nowhere'.
The section on Planxty is also a little thin as there is no real exploration of how the band's music developed over the years from the predecessor Prosperous to 1983's Words and Music. This is compounded by the fact that there is hardly any music from their albums heard in the documentary. We can only presume this is connected to the reality that the band do not own the early recordings, something that Leagues O'Toole explored in his eye-opening No Disco documentary on the band from 2003. Instead, there are atmospheric tracks from Caoimhín Ó Raghallaigh and Thomas Bartlett overlayed and this can be jarring in the first half in particular when the viewer is keen to hear more of O'Flynn and the band. 
Work ethic
There is more of a flow to the second half, as we get a deeper insight into the musician from his wife Jane. In one fascinating sequence, she brings us into his music room, which is a wooden building in their garden. It is still exactly as he had it, and on a shelf there is a series of post-its and notes left by the piper, obviously as musical food for thought for himself. The camera pans across them and we see a line from the committee's citation when Séamus Heaney won the Nobel Prize for literature, a quote about the singer Rita Connolly, and then, possibly the clearest insight into what made O'Flynn a great artist, a single note with the tough words, 'Fail to prepare then prepare to fail!!'  
Beneath the calm exterior on stage was a serious work ethic. As the producer Brian Masterson says at one stage about O'Flynn in the recording studio: 'You'd never find Liam caught wondering what he was going to play, or not able to play what he was going to play. For Liam it was a case of … how close to perfection can I get.' 
Where did that ethic come from, or did he ever elucidate upon it? We don't know, but Píobaire is nonetheless an emotional trip through the work of one of our great artists. It was the alchemy of O'Flynn, Moore, Lunny and Irvine that brought a new level of sophistication to the group arranging and performance of traditional music. O'Flynn leading the orchestra in the Brendan Voyage and then issuing a series of powerful performances in his recorded solo work only added to this statement. Lunny at one stage describes O'Flynn as the 'spine' of the group, and at the end of the programme, we realise again what a fulcral role he has played in modern Irish music. It is difficult to imagine the buoyant nature of Irish music today without his contribution.
Liam O'Flynn – Píobaire by DoubleBand Films is available to view at www.tg4.ie.
Published on 15 April 2020
Toner Quinn is Editor of the Journal of Music. His new book, What Ireland Can Teach the World About Music, will be published on 1 February 2024 and is now available to pre-order. Visit https://bit.ly/3uz7rGm.